For $1.00 YOU GET Sidelines in your mailbox + FREE Online Viewing
Sidelines Magazine Lucky $13 Offer!
Get a One-Year Subscription to Sidelines for only $13 during 2013.
Great gift for the rider in your life.

For $1.00 a month you get Sidelines in your mailbox + FREE online viewing
ORDER TODAY!
NOTE: This offer is available only for US & Canada
________________________
Click the "Subscribe" button to go to the secure checkout page.
You will receive an email with information about your subscription.
CONTINUOUS SERVICE GUARANTEE:
Your subscription will be automatically renewed unless you contact us to cancel. You will be sent a reminder notice stating the term, rate and date to be charged. If you do nothing, your credit/debit card will be charged. You may cancel at any time and receive a full refund for unmailed issues. You have the option to subscribe to Sidelines Newsletter, please select your choice below.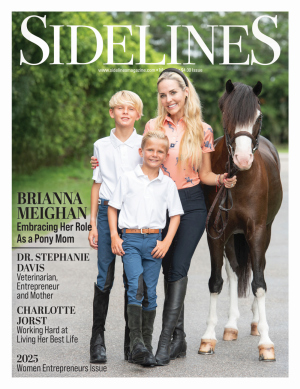 Sidelines Printed Magazine
TRIAL SUBSCRIPTION (1 year)
Price: $13 for the first year (12 issues)
$9.95 per year after that (US)
$39.95 per year after that (Canada)
$49.95 per year after that (Foreign)
If you have a promo code, enter it in the box below.
[wp_pg_eStore_ARB_subscription_button id=14]
If you don't see the Subscribe button above, please call 561-707-3314 to place your subscription order.