KINSTON, North Carolina (April 8, 2013) – Horseware® is happy to announce the addition of Ice-Vibe Hock and Ice-Vibe Knee to the revolutionary Ice-Vibe range.
Ice-Vibe Hock and Ice-Vibe Knee are designed to help prepare horses' legs before exercise and reduce soreness and swelling after exercise.

Ice-Vibe works by cleverly combining the effects of cooling therapy with massage. Cold packs help to cool tissue and control inflammation, while massage helps to stimulate the lymph system to reduce soreness and promote healing. This dual circulation therapy can be extremely effective for treating strains, ligament damage and tendon damage, without causing any pain to the horse.
Massage creates a similar effect to that of a horse moving about while grazing, making Ice-Vibe perfect for horses on stall rest.
Everyday wear and tear on joints and tendons can be managed with daily use of the boots, and rehabilitation through injury can be achieved more effectively.
Many top riders and trainers are now using Ice-Vibe boots. International eventer Doug Payne says: "Ice-Vibe boots…will quickly make regular ice boots a thing of the past. I've been using the Ice-Vibe boots and our horses' legs have never been better following strenuous workouts. I couldn't be happier with them."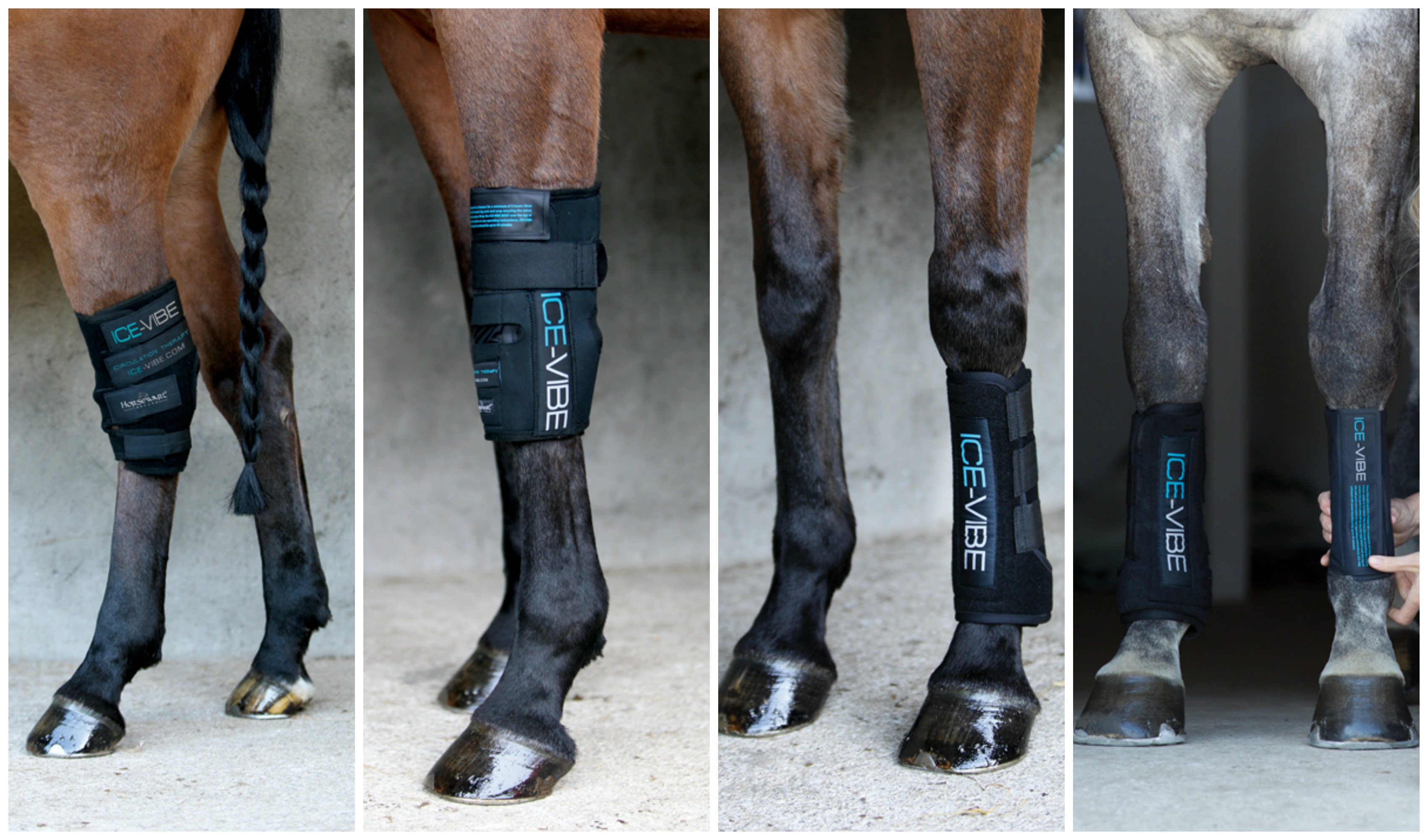 For more information, please contact Horseware® Ireland at:
Email: info.usa@horseware.com
Ph: 800-887-6688
Web: www.horseware.com <http://www.horseware.com> <http://www.horseware.com>
About Horseware
Tom and Carol MacGuinness founded Horseware® Ireland in 1985 in Dundalk, Ireland. After months of research and hand stitching the prototype, the established Rambo® Original was born, setting the standard for modern blanket design. Today, Horseware® is a leading manufacturer of clothing for horses and riders and continues to make the most innovative products on the market. The Rambo® turnouts are still manufactured in Dundalk. Horseware® employs 125 people in Ireland, 250 people in the two factories in China, 80 people in Cambodia and 36 people in the USA.
Visit our website for more information, www.horseware.com