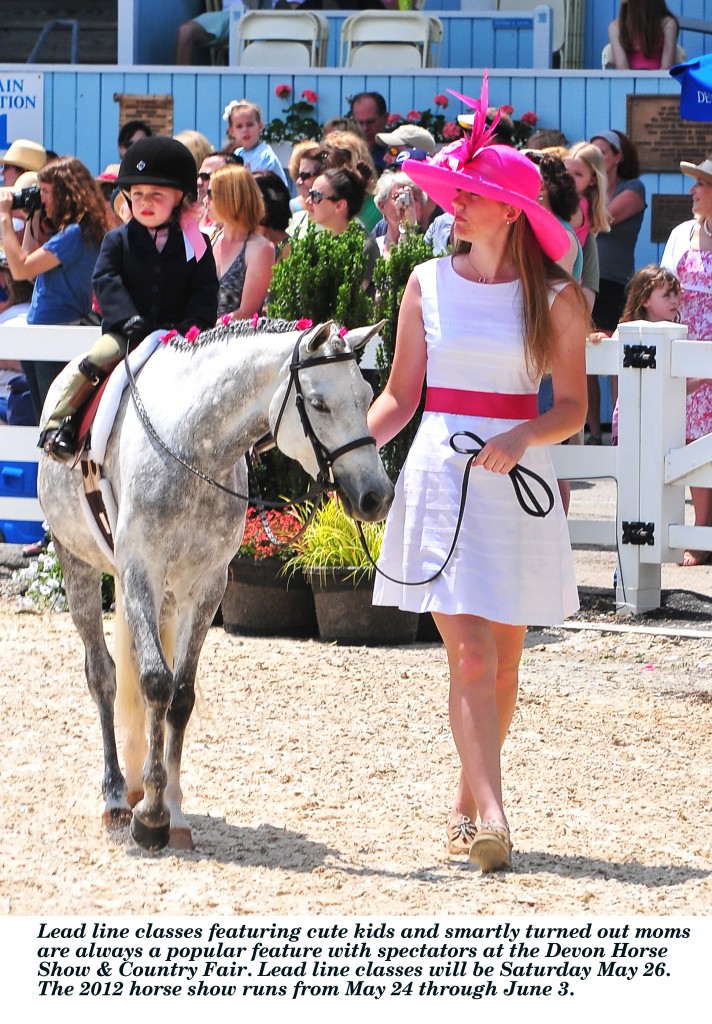 DEVON, Pa.—The ticket office for the Devon Horse Show and Country Fair opens April 9, and with top Olympic hopefuls competing in two Observation Events at this year's show, getting reservations early is very important.
At least three of the eight top riders on the long list of candidates for the London Olympics show jumping team have said they will compete in the Observation classes at Devon, May 24 to June 3.
Mclain Ward on Sapphire and Antares F were given a bye for the first selection trials held in Wellington, Fla., March 21-24 after Ward fractured his knee in a fall early in the season in Wellington.
But as a late March Ward was already back riding on the flat and expects to be ready for competition by Devon.He will have to use the two Devon classes to convince selectors that he and his mounts, Sapphire and Antares F are fit and able to compete in London.
The first is the Grand Prix at 8 p.m. Thursday, May 31 and the second is the Idle Dice Stakes, which will be held Saturday, June 2 at 4 p.m.
Ward, with two Olympic team gold medals in his resume, is certainly a rider everyone wants to see on the team.
Laura Kraut was also given a bye on her Hong Kong team gold medal mount, Cedric, but rode Teirra in the trials to qualify her second mount in the top 12.
Margie Engle, an Olympic veteran and World Championship team silver medalist, tied for first in the trials on Indigo, and she said she planned to use Devon as one of the two Observation sites riders must use to continue their quest to make the Olympic squad.
Chef d'equipe George Morris, Chris Kappler of Pittstown, N.J., Mark Leone of Franklin Lakes, N.J., and Californian Susie Hutchison are the selection committee that will be observing the top candidates.
Devon Horse Show and Country Fair benefits the Bryn Mawr Hospital, to which it has donated over $14 million.
The ticket office opens April 9, and to be sure of a seat for these two exciting jumper
classes, order early, as both are expected to be a sell out. Two years ago, Devon redid the footing in the Dixon Oval,, which received rave reviews, and last year the same footing was installed in the Gold Ring. This year, the entire schooling area will also receive new, state of the art footing.
Along with the two Observation Events for the Games, there are junior jumpers over Junior Weekend, May 24-26, and young jumpers and open and speed classes are contested every day and evening throughout the rest of the week.Saddle horses, four-in-hand driving, hackneys, harness horses and roadsters add variety to the week, and a number of exhibitions, from Western riding to carriage racing to the Wells Fargo stagecoach are also scheduled.
The Country Fair includes foods for every palate, custom boutique shopping and rides and games.
Tickets are available over the phone, 610-688-2554, or on the internet, www.devonhorseshow.org.
General admission is $10 for adults and $5 for children 12 and under and seniors 65 and over. Reserved grandstand tickets are available ranging from $12 to $55 depending on the performance.