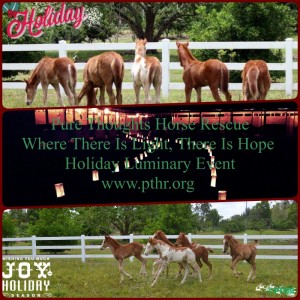 Loxahatchee Groves, Fl – Pure Thoughts Horse Rescue is hosting their second annual Holiday Luminary event during the month of December. Proceeds from the $5 luminaries will go to the care of the horses that reside at the rescue. Pure Thoughts is the home to close to 70 horses that come from all different backgrounds, from local neglect cases to horses pulled from trucks bound for slaughter plants in Mexico.
On the evening of December 21, the luminaries will be placed along the path to the Pure Thoughts barn and lit to remind us, where there is light, there is hope. Photos will be provided to the public on social media, along with video of the event.
This event is open to the public. Luminaries will be available for purchase before the lighting. Refreshments will be served. Tours of the barns and introduction to the over 80 animals at the farm will be available. Horses are now available for adoption.
Pure Thoughts Horse Rescue located in Loxahatchee Groves, Fl was founded in 2002. Since their inception, founders, Jennifer Swanson and Brad Gaver, have helped over 1700 horses. The rescue is a registered 501c3, and runs solely on donations from the community.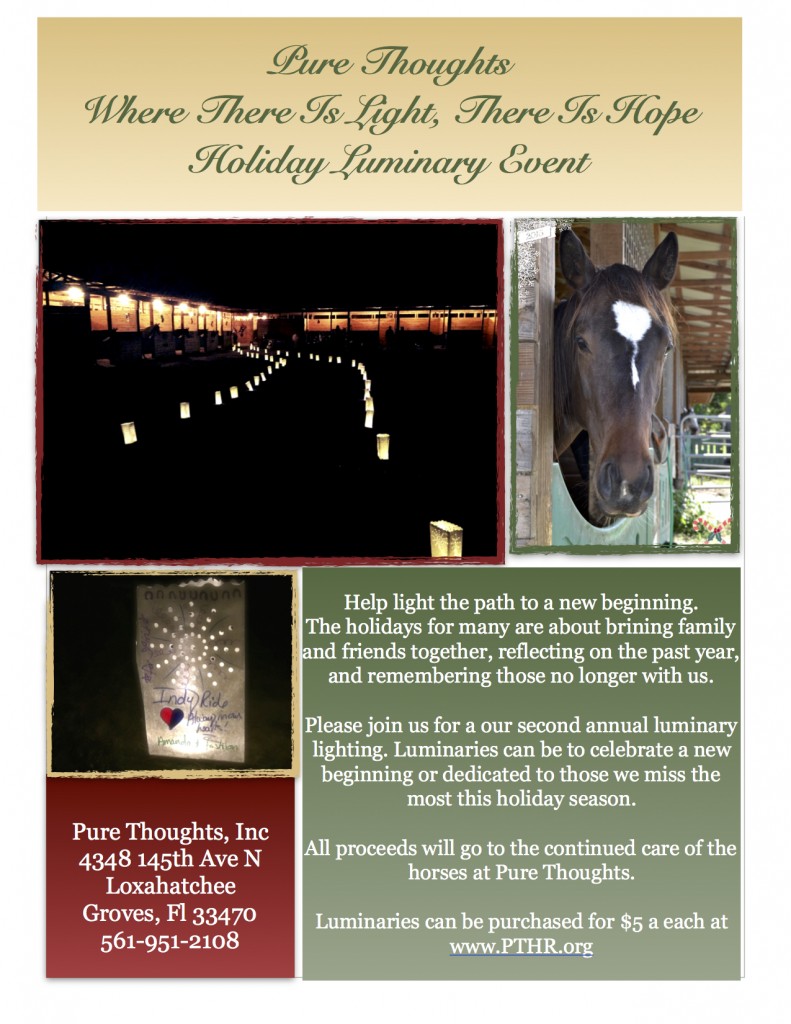 Event: Pure Thoughts 2nd Annual Holiday Luminary Lighting
Who: Pure Thoughts Horse Rescue
When: December 21, 2015 7 pm
Where: 4348 145th Ave N.
Loxahatchee, Fl 33470
Contact Number: Brad Gaver (561)951-2108
Laura Boothby (561)506-2896