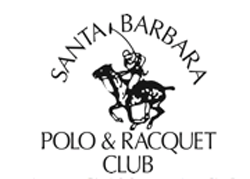 Anticipation Builds as Polo's Prestigious USPA Bombardier Pacific Coast Open Final Nears
Event set to take place this Sunday at the Santa Barbara Polo & Racquet Club
August 28, 2012 (Wellington, Fla.) – The stakes are high and competition looks to be intense in Santa Barbara this Sunday, September 2, as some of the best polo players in the world converge to battle it out for one of the sport's oldest and most coveted trophies. The legendary USPA Bombardier Pacific Coast Open championship will kick off at 2 p.m. PDT Sunday afternoon at the Santa Barbara Polo & Racquet Club. The event is open to the public, with a general entry fee of $10.00 per person. Children 12 and under are free.
Played since 1909, the 103rd USPA Bombardier Pacific Coast Open is the pinnacle of Santa Barbara's high-goal polo season and one of the biggest events in U.S. and international polo. The event and prize trophy were created to attract high quality competition on both a national and international level to the state of California. The tradition still holds true today as many of the sport's best players come to compete each summer in Santa Barbara.
A number of elite squads have been facing off in the tournament over the last couple of weeks including Lucchese, who is looking to win a third straight title this year with the help of local star and 10-goal rated polo phenom, Adolfo Cambiaso. Lucchese and Cambiaso have been encountering strong competition from the other teams including Mansour, led by 2010 U.S. Open MVP Hilario Ulloa, and Farmers & Merchants Bank with 9-goal standout Lucas Criado. Local based team Grants Farm Manor has also been a dominating force, featuring American top-talent Jeff Hall.
"The longstanding tradition of this tournament, combined with the excitement players and fans feel seeing their sport grow in popularity, makes this a must-see event," said Peter Rizzo, CEO of the U.S. Polo Association. "We're looking forward to seeing the world's best players in action at one of the nation's top venues, the Santa Barbara Polo & Racquet Club."
As illustrated in a recent in-depth feature on "60 Minutes" surrounding polo, the sport is experiencing a resurgence in the U.S. thanks to passionate ambassadors, top-notch training programs and facilities to go along with the game's excitement and allure.  Fueling polo's growth, the USPA offers numerous programs for players to learn the sport, from Regional Polo Centers and clubs that host schools and provide lessons across the country to Team USPA's premier development program, Interscholastic/Intercollegiate polo and specialty programs like Work to Ride targeted to help Philadelphia's inner-city youth.
For more information about USPA Bombardier Pacific Coast Open, call (805) 684-6683 or visit the Santa Barbara Polo & Racquet Club website at www.sbpolo.com.  For additional information on polo in the U.S. or to get in on the action and schedule a lesson, visit www.playpoloinla.com.

About The United States Polo Association
The United States Polo Association (USPA) was organized and exists for the purposes of promoting the game of polo, coordinating the activities of its Member Clubs and Registered Players, arranging and supervising polo tournaments, competitions, and games, and providing rules, handicaps, and conditions for those tournaments, competitions, and games including the safety and welfare of participants and mounts. For more information, please visit, www.uspolo.org.