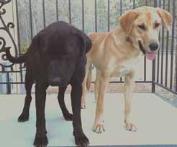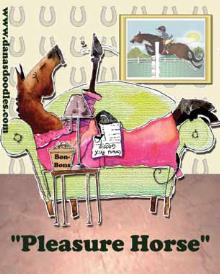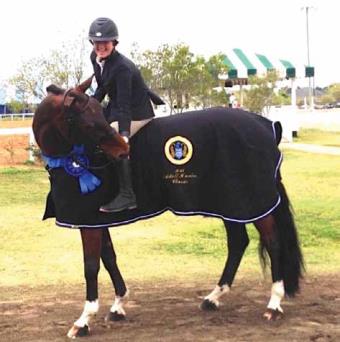 FOR HORSE PEOPLE • ABOUT HORSE PEOPLE 
SIDELINES MAY 2013 97
Mutt of the Month
Thelma and Louise earned their names as a couple of girls
who fought their way through miles of woods and slim pickings,
living off squirrels only to fnally work their way back home to
fnd everyone had moved out. For days they lived under the
porch getting skinnier and skinnier. Once found, they were
coaxed out from under the porch. After de-worming, de-feaing,
vaccinations, spaying and lots of hugs, walks, love and attention
-- and a warm bed -- Thelma and Louise are blossoming and
happy again. They come when called, sit, get along with other
dogs, cats, and horses. They are house broken and very polite
in the house. Thelma and Louise are looking for the next kind
human who also needs a loyal companion. Located in Aiken,
South Carolina. Call 803-257-7407.
Dana's Doodles
Congratulations
to Sidelines
Magazine
Intern
Mindy Coretz
Congratulations to Sidelines
Hunter Classic at the Pin Oak
Charity Horse Show. Mindy
also won the Hunter Classic
the frst week of the show on
Stone Town. Way to go Mindy
- Sidelines is proud of you!!