Find a Business
You can easily search for your equestrian needs using our Marketplace search (top right corner) by keyword and category. You can use the Index page or click on Search Ads or Scroll Down to see all businesses in alphabetical order.
Click each ad title for more details.
Click on the Drop Down Box to select State or Subcategory.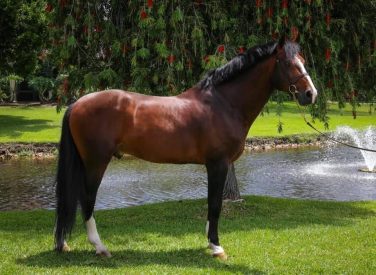 ( Heartbreaker X Libero H )
Approved BWP stallion
  

This BWP ambassador is not only known for his own impressive sporting career, but also for his very successful offspring, such as Harley vd Bisschop,  Hannah, Hilfiger vd Olmenhoeve,  Ilton vd Spithoeve and Jasco vd Bisschop. Dulf Van Den Bisschop is currently in the USA.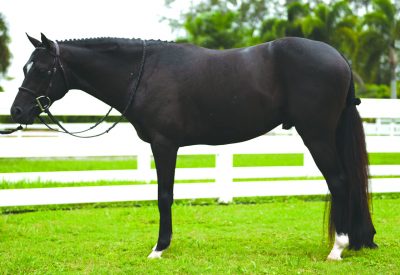 Boca's Entourage
(EMC Entourage x Lands End Poseidon)
2016 Black 12.1 Pony Stallion
Premier Pony Hunter Stallion
Correct Confirmation, Balanced Canter & Floating Trot
Stud Fee $1,000.
Collection and Shipping $250.
www.PoniesandPalms.com
561-756-4442
Read Current Issue
|
Subscribe Now!
| Download our FREE APP