Wow – what happened to December? Once we started feeling halfway healthy again, it was go-go-go in terms of meeting deadlines. Some stories, however, just don't happen easily. That's been the case for months with the story about Unwanted Horses. It's a huge issue, driven on a lot of emotion and sentiment for these magnificent creatures. Finally it's done, three days after deadline, and we just wish we would get the corrections or all-clear so we can email it to the editor who may be contemplating sticking pins into an elfish effigy that looks very much like us… whoa ho ho – OUCH! Holiday Cheer Christmas in Middleburg (VA) takes place the first Saturday in December. There's a whole day of activities, starting with Breakfast with Santa & the Silent Auction at Middleburg Elementary School.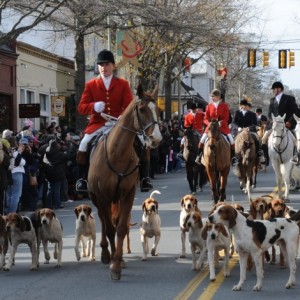 Read more at the source: WHOA HO HO – MERRY MERRY MERRY!
Article excerpt posted on Sidelinesnews.com from LaurenGallops.
Double D Trailers Info