Click here to be sure you're viewing the Sidelines Magazine current classifieds issue.
AIRPORT TRANSPORTATION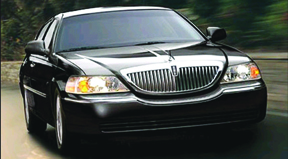 WELLINGTON TOWNCAR & CAB
561-333-0181
Family owned and operated for 19 years.
Safe transportation for you and your family. Local or long distance.
www.wellingtontowncar.com
ON TIME—EVERYTIME!!
BARN AND HOUSE RENTALS
24 STALL BARN WITH LIVING QUARTERS, WELLINGTON:  2 Tack Rooms/Office (12' x 24' each), Grass Field, 250' x 300', 8 paddocks, Sand Ring, 150 ' x 240', , Wash rack, Laundry room, 1100 SQ. FT. HOUSE  Short hack to WEF grounds. Call 954-448-1044
BARN AND STALL RENTALS
AIKEN, SC
Available: 2 SIX STALL BARNS AND TURNOUT
3 BR. living quarters
Show ring and riding trails
803 -640-1818
FOR 2018-2019 SEASON
RENT EARLY – MANY MORE TO CHOOSE FOR NEXT SEASON
4 STALLS  in Palm Beach Point— RENTED
6 STALL BARN w/apt & ring – Saddle Trail—RENTED
4 STALL BARN in Paddock Park Available seasonally or annually–RENTED
Holly Chaney The Fite Group Luxury Homes
561-719-0828  hollychaneygroup@gmail.com
LOXAHATCHEE, 7 STALL BARN – arena, grassy paddocks.
$650 mo. per stall. All or part.
561 -716-5552
KENTUCKY STALL RENTAL –  5 DRY STALLS, 12×12 mat, BIG ADD FANS, washer/dryer, wash stall, turn out, sand area,100'x60'. Sprinkler system, jumps.  8 minutes to Kentucky Horse Park. Call for more info.
612-860-6675
6 STALLS + GROOMS APT. $42,000 OR 8 STALLS + GROOMS APT. $54,000 3-month rental, additional months available. Hack to WEF.  Very large sand arena, Appaloosa Trail
14 STALLS – 1 Bedroozm grooms apt. 1 block from Southern Blvd.  Sand ring, 6 paddocks, Hookup for RV. $20,000 per month Joan Marino Bowen Realty  561-307-4878
WELLINGTON 12 STALLS FOR RENT PALM BEACH POINT. 15 min hack to horse show. Annual and seasonal rates.  Dry or full board available, Grassy paddocks large ring  www.seelyfarmsllc.com
561-762-5741
BOARDING / LAYOVERS / LAYUPS
MILL RACE FARM AIKEN, SC
Warm Weather Luxury Horse Retirement
Breaking, Training, Layups
803-640-1818
BOARDING, RETIREMENT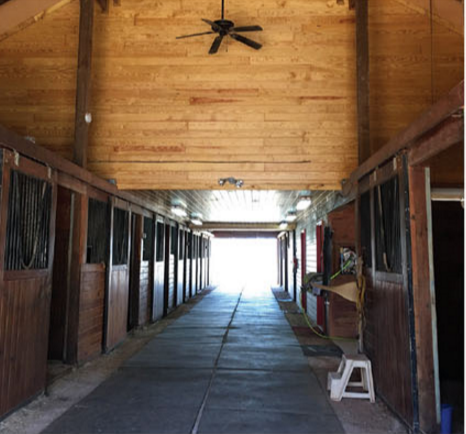 Boarding – Retirement – Layup – Sport Horse Rehab
Imperial Acres is a 536 acre farm nestled in the Cumberland Plateau, 35 miles from beautiful Chattanooga, Tennessee. We offer full board, retirement, layup and sport horse rehab. $500 per month. We take impeccable care of your horse. We have matted 12 x 12 stalls, 100 x 200 lighted arena, tack room, wash stall with good pressure and hot water, grooming area, lots of trials and owners live on premises. We are located 10 miles from Franklin State Forest with 7,000 acres of trails and 20 miles from the University of The South. We take pride in the wellbeing of our guests (horses and humans). We have a Theraplate and will be offering Equine Myofascial Release. We have an excellent farrier and veterinarians who we have used for years. 
For more information, call us at 423-240-8371
or email imperialacres@gmail.com.
BOARDING/SPORT
HORSE REHAB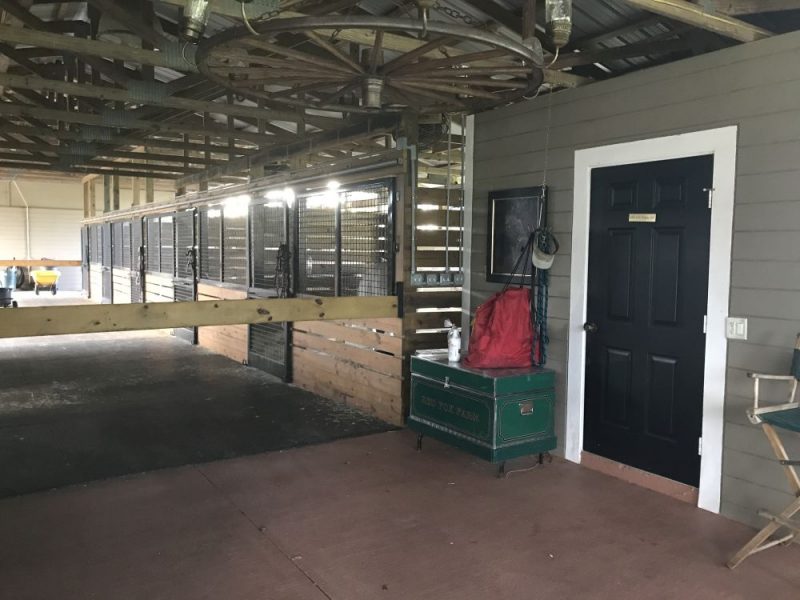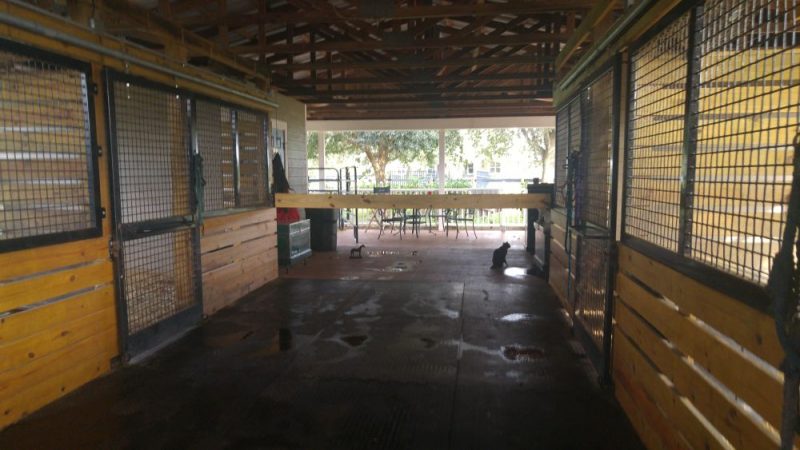 BEAUTIFUL NEW FACILITY NEAR FORT MYERS
: 12×14 stalls,
eurowalker,
grass paddocks, 25 years experience show and racehorses.
Exc references.
Reasonable rates.
Yvette Smith South Fox llc 
610-960-2796
LAYOVERS,

 

LAYUPS
BRAND NEW FACILITY IN LEXINGTON KY.: Accepting nightly layovers and extended layups just 3 miles from exit 104 on 75; 14 x 14 stalls; covered out door stalls 14 x 16; round pens; camper hookups. For more details please see our website; thehorselodge.com; or call 859-559-1409
PHOTOGRAPHY & MEDIA SERVICES
MACMILLAN PHOTOGRAPHY & MEDIA SERVICES:  Experienced photography and public relations team available for farm/stallion/sales horse/equestrian products promotion. Also available for farm/equestrian product photo or video sessions, $550 whole day – $300 half day plus mileage. Also available to do news releases and feature articles. Large selection of equestrian stock photos available for purchase from most disciplines and breeds and many international shows/events. Professional photo editing services. Call or e-mail for rates 260-468-2392, kim@looncreekenterprises.com
PHOTOGRAPHY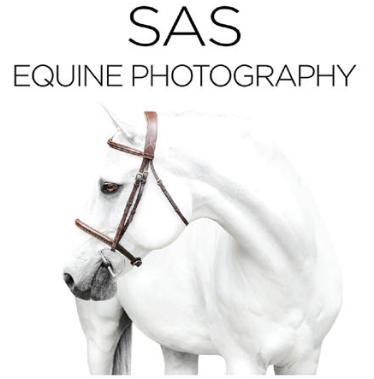 SHAWNA SIMMONS, FINE ART  PHOTOGRAPHER,  based in Middleburg VA, is now booking local shoots as well as shoots in Wellington and Ocala beginning in January 2018. Contact her to make your appointment.  www.shawnasimmons.com
FB + Insta: @SASEquinePhotography
540-327-3693
SHELBY PHILLIPS PHOTOGRAPHY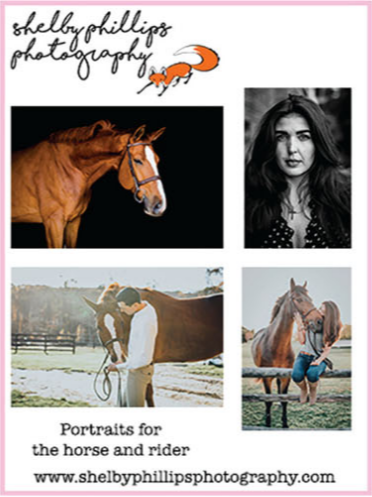 www.shelbyphillipsphotography.com
PONY FARM FOR RENT
20 STALLS+, 2 RINGS, 20 ACRES/TRAILS/LOTS OF PONIES.
ISO of trainer for children's hunter, basic pony care, events,shows, sales and camps.
Farm is close to all shows and Wef. Bring your students here. START this season.
Must have at least 10 years experience and great track record.
Loxahatchee Florida 561-792-2666
PONIES FOR SALE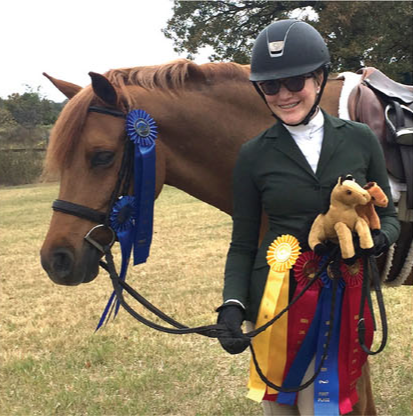 Good luck to Bailey Robinson and Right on Target Large Green Pony 2018!
Contact Fantasia Archer 817 219-4961
KICKAPOO PONIES
REAL ESTATE
www.horsefarmsandcountryhomes.com

CINDY POLK TEAM  703-966-9480 "Land * Huntboxes * Hobby Farms * Polo Clubs * Fine Estates" " Professional Equestrian Facilities * Local, National, Global
TTR Sotheby's International Realty,
6723 Whittier Ave. Mclean Virginia. 21101
COLORADO POLO RANCH OFFERED FOR SALE IN ELIZABETH COLORADO – .158 acres, (2) 160' x 160' Polo fields, 5 wells, abundant water rights, year round stream, 6bed/2bath ranch house. Barns, loafing sheds, corrals and turnouts for 120+ horses. Everything you need to start playing! Call for information Katie Barton, HomeSmart Cherry Creek 303-344-9100
LOXAHATCHEE 5.23 ACRES lot next to White Fences, $ 257,700.. Halina Sledz, Broker, Ameron Realty, call/text 561-596 9727, ameron1@bellsouth.net
REAL ESTATE RENTALS
WELLINGTON -FULL 1 BED APT – PB Polo Tennis Lodges
WELLINGTON – 3/3 Shady Oaks w/pool – PB Polo  Club
WELLINGTON – 3/2.5 house Bedford Mews
WELLINGTON – 4 bed / 3 bath pool home in Polo West
Holly Chaney C:  561-719-0828 Office  561-440-4560
hchaney@fitegroup.com
LOXAHATCHEE- 5 ACRES, FENCED AND CROSS FENCED. Updated 3/2 pool home. 10 stalls, grooms quarters $629,000 561- 277-8262
LOXAHATCHEE – 10 ACRES, HIGH AND DRY. 3/2 pool home. 18 stalls, grooms quarters, arena. $1,089,000 561-236-1924
LOOKING FOR A ROOM OR APARTMENT
Professional Business Woman needs to rent a room for the 2018 season starting now, and for six months to a year. She is a notary public, back ground checked, real estate title professional who is neat, friendly and thoughtful. She is looking to relocate to Wellington, and is looking for a safe gated community within the horse sports community where she can leave a car, and professional work items. She will need a private room with pool, kitchen and laundry areas. She will need an area to work from a desk. Will also be interested in a studio apartment or sharing space. Please respond with details to opes@opescampitor.com Or Call Office at 410-629-1431
SEASONAL RENTALS
SEASONAL RENTAL – 2BR 2BA WPB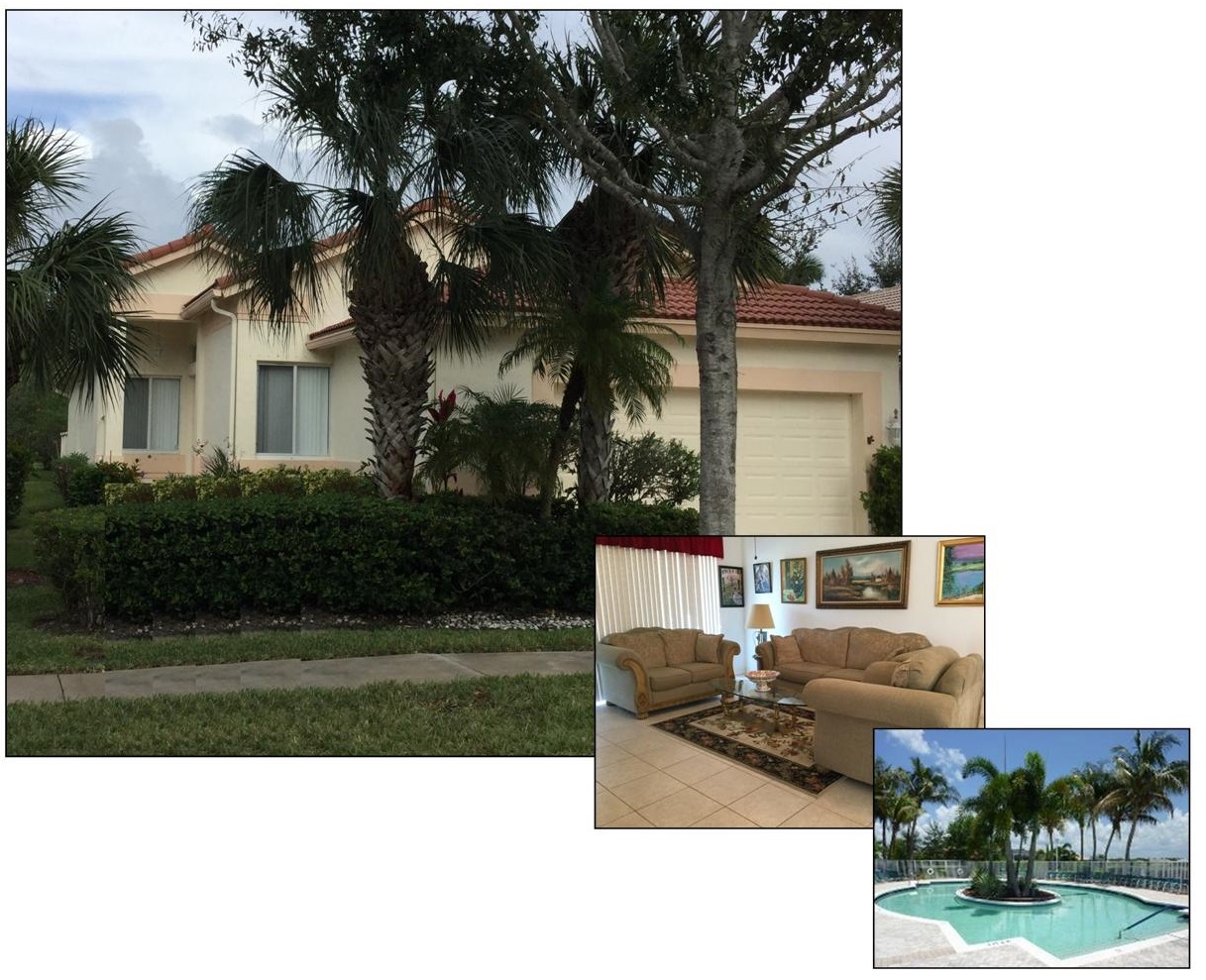 Baywinds resort community – fully furnished & equipped, sleeps 6. SF, 2-car garage, LR/DR, Den, 24-hr manned gated security, lushly landscaped grounds, full use of facilities – clubhouse, gym, pools, tennis courts, card room, bridge, theatre, movies, canasta, mahjong, ++++.
15 mins Wellington  equestrian activities, conv located to PBI airport, shopping, restaurants, HOW, hiways, beaches, golf, theatres, Kravis, City Place, Everglades, etc.
Available from Jan 1 through April 30, neg.  Age & pet restrictions.
HOME SELLERS MARKET, INC.
Sharonf941@gmail.com  Broker Assoc
973-464-0241
WELLINGTON –FULL 1 BED APT – PB Polo Tennis Lodges
WELLINGTON – 3/3 Shady Oaks w/pool – PB Polo  Club
WELLINGTON – 3/2.5 house Bedford Mews
WELLINGTON – 4 bed / 3 bath pool home in Polo West
Holly Chaneyy/BEX REALTY   561-719-0828
Holly@bexrealty.com     www.hollychaneygroup.com
ROOM FOR RENT: PRIVATE HOME
ROOM FOR MALE POLO PLAYER FOR SEASON $850.00 MONTH 561-351-8001
RENTALS
LOXAHATCHEE, STUDIO APARTMENT, fully furnished and equipped. Cable & internet $1195 mo. 4 months 561-716-5552
SPORT HORSE FOR SALE
Beautiful Warmblood Mare for Sale: Want to enjoy your riding again, but not sacrifice competitive performance ability? Absolutely lovely 7-year-old mare going well under saddle with a fabulous brain, very nice gaits, and looks to spare. Winning ribbons in the hunter show ring; could also win in dressage and bold enough for eventing. Super sport horse bloodlines. Eligible for Stud Book in warmblood registry. Her size and temperament makes her well suited for ladies, senior citizens or junior riders. Photos and videos available. $10,000. Contact trainer Troy Chamberlain at 217-415-0873 (IL) or owner at 260-468-2392 or kim@looncreekenterprises.com (IN).
VETERINARIANS
HUNTER HODGES, DVM
Specializing in Chiropractic & Acupuncture
Greensboro, NC & Wellington, FL.
Seasonally at WEF Jan,Feb,& Mar.
www.equineoptions.com / 336-908-1771
hhodgesdvm@gmail.com
TRANSPORTATION
SHIP YOUR HORSE BY AIR WITH CONFIDENCE:  ALEX NICHOLAS AGENCY.  "OLDEST. FULLY LICENSED & INSURED SHIPPING COMPANY IN THE USA."   I.A.T.A. member and in-house custom house brokerage.  Call our competitor first, then call us.  You will not regret it. Daily   international flights… 516-678-9100,  info@anaht.com www.anaht.com

SIDELINES MEMORABLE PAST ISSUES

Excellent condition.  For the years 2011 through 2015.
What a wonderful gift for a family member or friend or even yourself to remember winning accomplishments of past seasons.
$5.00 a copy   561-798-4828
Any questions please ask me:
Sis Hotujec
Sidelines Classified Ad Manager
classifieds@sidelinesnews.com
561-798-4828
Missed the deadline?

You can advertise on the website

List your ad on the Barn Book

Free classifieds
Double D Trailers Info