CREATE FINANCIAL FREEDOM. Be your own Boss.  Part-time/Full-time.  Work from home. www.nsinder.com For more info. contact  Joyce jjones@myacc.net or 954-796-1809
MA1
A/C AND POOL HEATING SERVICE 
A/C AND POOL HEATING SERVICE, MAINTENANCE AND REPLACEMENT. 28 years experience. N.A.T.E. certified Journeyman. Highly skilled, reliable and professional service. BEST RATES.  Locally serving Wellington and surrounding area Call Marc today to schedule a FREE consultation!  561-801-0168
MA2
AIRPORT TRANSPORTATION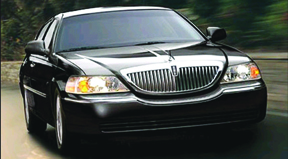 WELLINGTON TOWNCAR & CAB
561-333-0181
Airport Transportation Service
www.wellingtontowncar.com
ON TIME –EVERY TIME!!
BARN RENTALS 
AMAZING SELECTION OF WELLINGTON PROPERTIES FOR SALE: BARNS, HOUSES & CONDOS. Saddle Trail Realty. LLC. Mary Ellen Sencer 561-512-4340 saddletrailsrealty@gmail.com
WELLINGTON – FIRST CLASS 10-STALL BARN FOR RENT:  On 2.3 acres, Groom's quarters, on bridle path. Call (561) 801-2633 or Email: SCOTTBRITAN@AOL.com
JA1
24 STALL BARN WITH LIVING QUARTERS, WELLINGTON:  2 Tack Rooms/Office (12' x 24' each), Grass Field, 250' x 300', 8 paddocks, Sand Ring, 150 ' x 240', , Wash rack, Laundry room, 1100 SQ. FT. HOUSE  Short hack to WEF grounds.  Call (954) 448-1044
O810
10-20 STALLS ON 100 ACRE FARM IN BEDFORD, NY: with all the amenities: 90'X 200' indoor ring, grand prix field with natural obstacles, plenty of turnout,  Several all weather rings and grass rings as well. Easy commute fromManhattan and anywhere in Westchester or Fairfield County Call evenings: Judy Richter at Coker Farm, 914-672-7928.
NV.1
WELLINGTON: PALM BCH POINT (NE area) close, easy hack to WEF, 2-8 stalls available, has ALL first class amenities, large jump ring, & turnout  Michele 561-212-8833 LM or text
DEC 1
WELLINGTON:  8 STALL BARN:  On 2+ acres, large pasture, work areas, parking, on trails to show ground. 561-329-7676,rgzeka@gmail.com
DEC2
LOCATION! LOCATION! LOCATION!  7 Premium stalls left in Grand Prix Village. Includes turnout, walker, lunging pen, ring with jumps, laundry facility, ice machine, restrooms, dog kennels, and on site manager.  Available 10/15/2012-04/15/2013 Call 615-308-3014
DEC3 
WELLINGTON, 13 stalls, 5 paddocks, jump field, Camper space, private farm: for info:Justfoalin@aol.com or Text 561-386-0325
DEC4
WELLINGTON, FARM FOR LEASE;  Lovely 6 acre farm, 10 stall barn, sand ring, grass jump fields, 6 paddocks.  2 grooms apts. Near corner 441 and Southern Blvd.  10 min. from Show grounds  561-714-5093
DEC5
50 AMP RV HOOK-UP AVAILABLE, Large equestrian property Near corner 441 & Southern Blvd. 10 min. to show grounds   561-714-5093
DEC6
LOXAHATCHEE, FL. BRAND NEW CENTER ISLE BARN:  8 stalls and 2 tack rooms. 2 feed rooms, 2 wash stalls.  2 BR cottage,  New irrigated arena plus lots of turnout with run ins.  10 min. to WEF. Call for info, very reasonably priced!   Saddle Trail Realty  561-512-4340
NV2
WELLINGTON- UP TO 12 STALLS AVAILABLE:, Hack to WEF, large arena with jumps, groom's quarters, 5 acres additional riding space, 9 grassy paddocks, private facility, seasonal and year-round pricing, allie@ambuschph.com or 561-907-6567
NV3
PALM BEACH GARDENS:  Seasonal/Annual  Five 12×12  stalls.  Fly system, tack room,  4 pastures, ring area. laurakinginfo@gmail.com  561-841-7603
NV4
WELLINGTON – STALLS AVAILABLE:  Minutes from WEF. Permanent or tent – two sand rings, Grand Prix field with full show courses,10 grass paddocks. Full care and training also available. Call 908-500-0996 newflame@aol.com         NV6
SADDLE TRAIL SEASONAL ;  Hack to WEF 3 to 5  stalls Barn has studio apt which can be rented with stalls  Priced by number of stalls and months  Huge sand ring great footing 561-793-2122
OC1
WELLINGTON PRIVATE FARM,. Seasonal and Annual board available. 12X12 stalls, fly system, permanent fans, reverse osmosis filtered water, large grass turnouts, regulation size sand arena, 1/2 acre grass arena ,miles of trails. 2 miles to WEF and Global Dressage.  434-242-7160  Email erp419@aol.com
OC3
WELLINGTON, WEF PALM BEACH POINT: 12 stall barn , Hack to show grounds, grassy paddocks, large jump ring w/jumps rent the whole barn of just dry stalls  Tamara411@mac.com or 561-762-5741
JUL1
WELLINGTON APPALOOSA: Two minutes to WEF north grounds. Barn, paddocks, ring, grooms' quarters;  630-728-2875  showmom111@yahoo.com
SE3
WELLINGTON 4 STALLS FOR RENT: Good turnout, large ring and grass field, hack to show grounds.  561-704-3726
OC12
TWO STALLS IN PALM BEACH POINT:  Beautiful six stall H/J barn on 5 acres.  6 sodded, irrigated 1/4-1/2 acre paddocks. 220' x 330', fenced grass jump field with show jumps. Stalls are 12'x12', level and matted. Fly system.  Hot/cold water on two wash racks. Hack to show or trailering available. Trainers welcome.  Full board (mucking 2x, grain 2x, hay 4x, turn out up to 4 hours) $2k/horse. Minimum 3 months. 561-951-4225 or melissab@sidelinesnews.com.
SE4
FOR RENT
12 STALL W/APT: Sand ring 5 min from WEF Saddle Trail
14 STALL W/APT: Sand ring 5 min from WEF Saddle Trail
6 STALL W/APT:  Sand ring 10 min from WEF Saddle Trail
11 STALL W/APT: Sand ring 5 min from WEF Palm Beach Point
12 STALL W/GUEST HOUSE: 15 from WEF Palm Beach Point
Holly Chaney, Boca Executive 561-719-0828
holly@bocaexecutive.com
MA4
8 STALLS FOR RENT IN AIKEN SC:  2 large paddocks, 12×12 matted with water to each stall, washer, dryer, wash rack, perimeter track, some jumps, security gate, owner on premises, night check available.  7 miles from Hitchock Woods off 302.  Call 803-678-9806
JUL2
WELLINGTON, FARM FOR LEASE; Lovely 6 acre farm, 10 stall barn, sand ring, grass jump fields, 6 paddocks. 2 grooms apts. Near corner 441 and Southern Blvd. 10 min. from Show grounds 561-714-5093
50 AMP RV HOOK-UP AVAILABLE, Large equestrian property Near corner 441 & Southern Blvd. 10 min. to show grounds 561-714-5093
WELLINGTON, FL–  Lovely 16 stall barn, and 7 stall barn, available for seasonal lease, at private quiet gated 15 acre professional facility, 12×12 stalls with fans and fly system, feed room, tack room, laundry, 2 wash stalls, 3 grassy paddocks, 140′x240′ sand ring with jumps, round pen, 10 acre irrigated bermuda grass field, minutes to WEF, (561)767-0729 or email hodnekvam@aol.com
WELLINGTON-OAK ESTATE FARMS: 2 Barns 1- 8 stall—1- 4 stall, 5 grassy paddocks on 10 acres, plus apartment
561-339-7100
20 STALLS IN GULF STREAM POLO: Paddocks, tack & feed rooms. Also 2 apartments $500.00 per month.
561-966-8791
DRESSAGE BOARD /TRAINING FOR SEASON:  Near WHITE FENCES, mirrors, GGT footing, grass paddocks
www.HeidiDressage.com     561 294 4118
DEC13
LOXAHATCHEE, FL.  7 Stall Barn for rent, annual or seasonal. Arena with professional footing. hot/cold washrack, 5 grassy paddocks. 10 acres. Grooms quarters & 2BR/1BA house also available. 561-716-5552
BARN AND HOUSE RENTALS
AIKEN, SC- ATTENTION EVENTERS, POLO PLAYERS AND STEEPLECHASE TRAINERS: Top-notch equestrian plantation available for lease. Two 12-stall barns, two houses, one mile European-style gallop, two polo fields, turnout paddocks, manicured flat grass riding areas and miles of trails.  Call 803-226-0072 or visit www.foxnationaiken.com
DEC7
WELLINGTON FL, 2+ ACRES: w/8 stall barn on trails to show grounds, lg. pasture, work areas, parking. 3200 SF house w/ enclosed pool & court yard.  No agent fees. Call 561-329-7676  rgzeka@gmail.com
JU2
FOR LEASE – MINUTES FROM HITS:  29 stall center aisle brick barn, tack room, horse wash, 6 paddocks approximately 50 acres, 450 acre riding range, and a  lovely 3/2 home located in Ocala, FL.  Call 352-895-0288 for additional information.
DEC8
FOR LEASE MINUTES FROM HITS!  29 stall brick barn with tack room, center aisles & bathroom, 6 paddocks approximately  50 acres.  450 acres riding range.  Also includes lovely renovated 3/2 home.  Located in Ocala, Florida.  Call 352-895-0288
BOARDING AND TURNOUT
RETIREMENT PENTHOUSE FOR YOUR HORSE:  1 stall available, 12 x 12 in a new insulated barn with infrared heating in the winter and commercial fans in the summer.  7 lighted fenced acres of clay based pasture, so no sand colic worries.  Owners on premises all the time to personally care for your retiree!  30 minutes outside of Aiken, SC.  Stall opens into pasture and will be with 2 spoiled geldings.  Full board of $325.00 a month, not including extra supplements, trimming or vet.  References upon request.  Nice horses may apply at:

tohim@pbtcomm.net

or call (803) 685-5902.
WELLINGTON, PALM BEACH POINT – Stalls for rent, full or partial board, large jump ring, grassy paddocks, hack to show grounds.  Full service facility.  Training available.  For rates,   561-762-5741  tamara411@me.com
JUL211
LOXAHATCHEE, FL. FULL SERVICE BOARDING: On quiet, private farm in gated equestrian community. Hack to White Fences Shows. Access to miles of riding trails. New CBS barn and Dressage arena with all amenities. Large grass paddocks. Owners on premises. Training/Lessons available. 561-706-5401 or dana@hawkridgefarmsfla.com.
SE1 
WELLINGTON- YEAR ROUND & SEASONAL STALLS: Full Board or Dry Stalls
10 acres, Sand /Wood Chip Dressage Arena, Polo Field, Grass Turnouts, Fly spray System, Groom lives on premises, Night check, Covered arena available for additional fee.  Located 1 mile from Global Dressage. 561-373-9393
NV8 
OLD FIELD FARM, GOSHEN, NY:  A full scale Hunter/Jumper boarding facility.  104 acres, indoor board with clean, safe comfortable surroundings for horse and owner.  14"x14"stalls, 200'x300' outdoor riding arena, 100'x200' indoor riding arena, Acres of turn out.  Further info. 845-294-6339   oldfieldfarm@gmail.com
JU3
TWO STALLS IN PALM BEACH POINT:  Beautiful six stall H/J barn on 5 acres.  6 sodded, irrigated 1/4-1/2 acre paddocks. 220' x 330', fenced grass jump field with show jumps. Stalls are 12'x12', level and matted. Fly system.  Hot/cold water on two wash racks. Hack to show or trailering available. Trainers welcome.  Full board (mucking 2x, grain 2x, hay 4x, turn out up to 4 hours) $2k/horse. Minimum 3 months. 561-951-4225 or melissab@sidelinesnews.com.
SE4
BOOKKEEPING SERVICES
ASSURED BOOKKEEPING SERVICES – Offering full charge bookkeeping and accounting.  We can come to you, no matter how small your business.  Family owned and operated with confidentiality, integrity, accuracy & timeliness as our mission.  Combining 30+ years experience to serve your business.  561-839-0482
SE05
BREEDING SERVICES
CLONING—Want a horse just like yours?  Cloning produces an exact genetic copy.  For more info; kathleen@replicafarm.com   or 908-310-2125
MA03
CLINICS
Holly Hugo-Vidal  Scheduling clinics for late summer and early fall. USEF "R" judge, author of Build Confidence Over Fences Trainer of numerous AA show riders  Web site:  hollyhugo-vidal.com Email    pacificblue2020@gmail.com  Mobile 828 674 7983
Aug3
EMPLOYMENT
Job Title: Equestrian Account Executive
Reports To: Senior Manager of Equestrian
Location: Corporate office and in the Field, US Territory
Position Overview: The Equestrian Account Executive is responsible for actively seeking and counseling potential clients by visiting barns for saddle fittings and sales. This position will assist the Hermès retail network by partnering with stores when needed, ensuring client satisfaction throughout the pre and after sales process. The Equestrian Account Executive must promote brand awareness and excellent service by being a true brand ambassador and exemplifying that in every aspect of the role. All other duties as assigned by the supervisor.
Job Function
 -Drive and follow sales to ensure target achievements; main focus on saddles sales but promoting the whole equestrian collection (70%)
-Assume the after sales servicing directly with customers and coordinate repairs; be the Liaison between Paris and US Craftsperson where necessary (15%)
-Develop new relationships with relevant and influential partner riders, trainers, and barns in order to procure sales (10%)
-Develop and guarantee Hermès image within the Equestrain world by identifying new events for Hermès' participation (3%)
-Reporting sales activity/technique and competitors' key actions/products (2%)
Minimum Education Required: College degree preferred but not required
Minimum Years Experience Required:
-Minimum of two years' experience
-Already working in the equestrian industry with a focus and product knowledge of fitting saddles.
Knowledge/Skills:
-Ability to lift 50lbs and help install horseshow fixtures.
-Experienced rider, comfortable working with and handling all types of horses.
-Working knowledge of various discipline requirements in the stable and for the show ring
-Good organizational skills and an ability to multitask and handle challenges with grace and ease.
Budget Responsibility: Responsible for achieving given sales targets set on a yearly basis.
Please email hrecruit@hermesofparis.com and reference this posting in the subject line to apply.
EMPLOYMENT WANTED:
"MARKETING INTERNS NEEDED AT SIDELINES MAGAZINE.  Add a job to your resume or college application and never leave the horse show!   We are looking for outgoing, motivated individuals to assist with distribution at major horse shows throughout the US (and Canada). If you plan on being at an A or AA show, and can help get magazines from the show office to the show grounds, let us know.  We will send you a Sidelines T-Shirt or sweatshirt and post your photo on the Sidelines Facebook page. Please email melissab@sidelinesnews.com or call 561-951-4225
NV9
Agent/Driver for Wellington, Fla. Based Horse Transportation Operation CDL Required Call: (954) 448-1044
A206
FURNITURE FOR SALE
EXCELLENT CONDITION, USED ONE SEASON FOR 3 MONTHS: 2 queen beds, 2 double twin beds, sofa, love seat, 3 end tables, 3 lamps. Kitchen table and 4 chairs. Linens, towels and bedding. Pots and pans and other kitchen items. please email ride@derbydown.com or call 610-444-6163
GIFTS
TACK ROOM KEY BOX! Unique closing gift! Show Awards! Birthdays! Only $49.95
www.triplecrownstudio.com 305-305-1232 triplecrownstudio@yahoo.com
HEALTH AND BEAUTY COACH
I COME TO YOU & TOGETHER WE WILL CHANGE YOUR LIFE: Education on Healthy Living. Raw living Foods. Detoxification, Weight Loss Program, Yoga and Meditation lessons, Fitness Training, Natural organic Hair and Skin Care. Oksana Baiditcheva 561-404-3235 email fitgreen4life@yahoo.com www.fitgreen4life.com
HORSES FOR SALE
DAVIDHOPPERINC:Amenia,New York12501. Outstanding selection of sport horses-from unbroken to competition ready. Hunters, Jumpers, Dressage, Equitation. All prices, ranges. David Hopper. Cell: 914-474-7175. Barn: 845-373-8897. www.davidhopperinc.com
FE5
SPORT HORSES & PONIES FOR SALE:  4 –yr-old Welsh-Trakehner Pony Stallion by Schoponi, grey, 14.1 hands, $8,000;  3-yr-old Trakehner bay filly by Malachi,  $12,000;  Two 4-yr-old bay Trakehner fillies, $10,000 each.  Two 2-yr-old bay Trakehners by Malachi – 1 gelding & 1 filly, $9,000 each:  Bay weanling Trakehner colt by Malachi $7,000.  Broodmares for lease – reasonable prices.  Standing the ATA and CSHA- approved stallion Malachi (Graditz  *E*/Advocate*Ps*/Abdullah *Pg*E* bloodlines).  $1,100 Stud fee (book included) Loon Creek Enterprises.   kim@looncreekenterprises.com.  260-468-2392
DEC7
THOROUGHBRED GELDING, GRAY, 16.2 hands out of Comet Rose, full sister to Courageous Comet world champion Event Horse and half brother to Rosie's Girl upcoming event champion.  Must see!! Call Glenn B. DiSanto at 518-858-4267 or email: sportsmn@nycap.rr.com
JEWELRY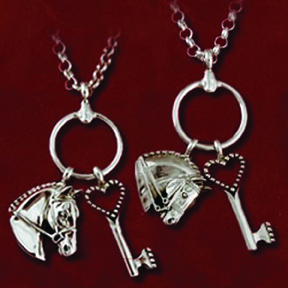 The Key to a Joyful Life is to Follow Your Heart 1-888-703-0503 www.janeheart.com
LAND FOR SALE
SELL OR TRADE – 5 BEAUTIFUL ACRES FOR A 2-3 HORSE TRAILER WITH LIVING QUARTERS.  5 acres in Suwannee County Ranchettes, FL, near Live Oak with quick access to Gainesville.  Perfect for horses and pastures; convenient to local tack & feed stores; close to abundant fishing and hunting; near 3 different rivers and multiple natural springs and parks.  Rolling land with beautiful hardwoods.  20 minutes to Lake City and quick access to Gainesville.  Shape of parcel allows a private entrance and as secluded as you would like.  Perfect for your dream home and horses.  High and dry with no deed restrictions.  Also have house plans with barn and covered arena already drawn up.  New Survey included.  Paid $50,000 now selling in the 20's.  Email: tohim@pbtcomm.net or call 803.466.7399 or 803.685.5902.
MASSAGE
MASSAGE UNHURRIED RELAXATION AND WELLNESS MASSAGE: For men and women. Special $70 for New Clients, 90-Min (outcall only).  Bill Tedesco, LMT MA54553.  Wellington 561-386-3560
PHOTOGRAPHY / ART
CNN'S FEATURED PHOTOGRAPHER available for barn shoots and horse shows.
Designer metal prints, framed tiles, silk handbags.
www.triplecrownstudio.com (305)305-1232
triplecrownstudio@yahoo.com.
PONIES FOR SALE OR LEASE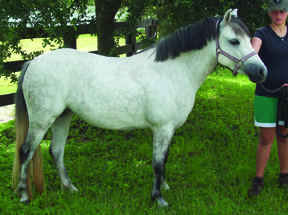 FANCY SHOW PONY: Sale /lease does a course, changes leads good on the ground loves kids. Easy mare welsh connemarra 12.2h 561-792-2666 Florida
REAL ESTATE
AIKEN, SOUTH CAROLINA:  Gorgeous 7.9 acres in Hollow Creek Preserve equestrian Development behind Woodside Plantation.  Lovely flat property—2/3 cleared with woods buffer to rear.  Property overlooks rolling hills and pastures.  Fenced on two sides.  Adjacent to equestrian trails and community riding arena.  Amenities include membership privileges for golf, tennis, and swimming are available at Woodside Plantation.  SUPERIOR LOCATION—10 minutes from Aiken town center at Hitchcock Woods.   $190,000.  Contact:  Susan Burgess  772-475-3939 or 772-283-4999
NV 10
SARATOGA SPRINGS, NY-  15 acre horse farm in city limits.  2 miles from tracks and show grounds.  Farm house and apartment.  Indoor/outdoor arenas and hunt course.  37 stalls.  Perfect home base for the summer show circuit.  $1.1 million.  518-587-3424   518-366-5118
DEC9
KILMARNOCK, VIRGINIA; MANOR HOUSE, Outbuilding, Fully Fenced, Gated Entry, Show Ring, Stables with Wash Down, 88 acres, 3 Pastures with run ins, Waterfront  www.southerncomfortestate.com
DEC10
SMALL FARM IN OCALA, FL 34481. $99,500 Firm. 1.12 Acre fenced. New 2 stall breezeway barn, hot/cold wash rack, full bath, tack room/feed room. 2007 home 3/2 w/living room and separate large family room (24 x 14). New stainless steel appliances. 46 x 16 Deck for entertaining. Call (954) 818-3005. No Agents.
NV11
WELLINGTON FL,  FOR SALE 2+ ACRES: w/ 8 stall barn on trails to show grounds,large pasture, work areas, parking, 3200 SF home w/ enclosed pool & court yard.  NO AGENT FEES, call 561-329-7676, rgzeka@gmail.com
JU6
AMAZING SELECTION OF WELLINGTON PROPERTIES FOR SALE: BARNS, HOUSES & CONDOS.  Saddle Trail  Realty. LLC.  Mary Ellen Sencer  561-512-4340 saddletrailsrealty@gmail.com
JU8
WELLINGTON – WE CAN SELL OR RENT YOUR PROPERTY! –  Horse Farms For Sale & Seasonal Rentals available. Call today. The Marino – Swanson Team: Joan R Marino – Broker Associate, Lic. in FL (561-793-2122) & Mark G Swanson – Broker Associate, Lic. in FL & MA (561-596-6020)  Bodis Realty, Inc.
OC9
www.horsefarmsandcountryhomes.com
CINDY POLK  &  DAVID O'FLAHERTY. REALTORS –  703-966-9480  Specializing in horse farms and country homes.   *Land * Huntboxes * Hobby Farms * Polo Clubs * Fine Estates * Professional Equestrian Facilities*WASHINGTON FINE PROPERTIES   204 EastWashington St. Middleburg,Va.  20117
MA07
WELLINGTON FL: 5 acres – 7 stall barn with feed and tack rooms. 2 BR's and 1 BA. cottage with pool.  Minutes to Show grounds.  Priced for Quick Sale   ALSO; Stall Rentals $200 to $250 per stall  Call 305-439-1350 email saluteh7@yahoo.com
SE7
RENTALS
BEAUTIFUL EQUESTRIAN FACILITY in gated community, in the Hilton Head area, available for lease beginning June 1, 2013. RFP, available at www.rosehillpoa.com or  e-mail gm@rosehillpoa.com
NV12
LOXAHATCHEE:  LOCATED 6 MILES FROM WEF: 1 bedroom, 1 bath with mini kitchen.  Private entrance. $950 per month.  4 month minimum.  561-716-5552
NV13
ROOMS FOR RENT FOR SEASON:  $950 dish TV, separate entrance, near WHITE FENCES. Pool, No Kitchen. 561- 294-4118
DEC12
BEAUTIFUL POLO/HORSE RANCH FOR RENT – VISTA SANTA ROSA/THERMAL:  Beautiful and secluded 10-acre ranch with 2 horse pastures available.  5 minutes to Polo/Horse show.  3 bedrooms, sleeps 8.  Lovely shade trees and swimming pool.  Photos at:  www.lomarosa.com  Call 310-657-6464
NV14 
PALM CITY, FL.  20 ACRE HORSE FARM FOR RENT: Rent beautiful 5 br, 3.5 ba, 6000 s/f home on 20 acres, 10 stall barn, equipment barn, 1 br cottage, 3 car garage. $5,500 per month, Near 1-95   Call Larry 772-215-1100
SE8
WELLINGTON – Little Ranches –  Furnished seasonal 800sqft 1 bedroom, 1 bathroom cottage, with option of 3 stall barn. 561-267-2772  kampsusa@bellsouth.net
SADDLES
1) DUETT WIDE SADDLES: We can fit any horse.  Twelve models. Generous trial policy.  www.duettsaddles.com., duettsaddles@yahoo.com  781-444-4311
2) DUETT WIDE DRESSAGE SADDLES:  3 different Dressage Models to suit every horse and rider.  www.duettsaddles.com,  duettsaddles@yahoo.com  781-444-4311
SE13
16" BRUNO DELGRANGE PJ SADDLE:  With a 1 flap.  Fits ponies and horses. Excellent condition and super comfortable.  Asking $2k. hobnobponies@gmail.com or 561-951-4225.
NV15
SHOW FARM FOR LEASE
WELLINGTON SHOW FARM LEASE FOR SEASON:
www.wellingtonweffarm.mysite.com
Available November 1st. Adjacent to show grounds 561-333-4087
TRAINING
PRO RIDER AVAILABLE WEF 2012. Specializes in Improving training issues, balance, movement, changes. Hunters, Jumpers, Ponies, Young horses. Rides upper level dressage. Will instruct at your farm. Reasonable rates. 610-721-9177. Sporthorse30@gmail.com
TRANSPORTATION
SHIP WITH CONFIDENCE- CUSTOM AIR-RIDE VANS – ICC, AND DOT licensed. Transportation Dependable coast-to-coast service since 1959!  NATION-WIDE HORSE TRANSPORTATION, INC. Colorado Springs,CO80931  719-392-1888,  Fax: 719-392-1891 www.nwht.net   1-800-451-7696
DEC14
SHIP YOUR HORSE BY AIR WITH CONFIDENCE.  ALEX NICHOLAS AGENCY.  OLDEST. FULLY LICENSED & INSURED SHIPPING COMPANY IN THE USA.   I.A.T.A. MEMBER AND IN-HOUSE CUSTOM HOUSE BROKERAGE.  CALL OUR COMETITOR FIRST, THEN CALL US.  YOU WILL NOT REGRET IT.  DAILY INTERNATIONAL FLIGHTS… 516-678-9100, INFO@ANAHT.COM WWW.ANAHT.COM
JU8
FARMINGTON GREEN HORSE TRANSPORTATION – (561) 791-9686; Cell No. (954) 448-1044 D. O. T. Authorized and Fully Insured Air Ride Equipped, Local and Long Distance.
O854
TURN-OUT ONLY
BEAUTIFUL GREEN TURN-OUT IN AIKEN SC: Experienced horse person to check over horses twice a day. Safe four board fencing and electric wire on top. Several individual pastures, Plenty of grass. Basic turn-out only $150/horse/month. Large group turn-outs will give group discount. Can individualize care if necessary. Call Samantha 803 257-7407 or email samanthac@sidelinesnews.com
VANS & TRAILERS
FRANK DIBELLA DELUXE HORSE VANS – New / used horse vans and trailers  2-15 horse.  4 Star, Hawk & Kingston  Dealer.  (PA) 610-495-2270   www.frankdibella.com
MA22
WANTED DRY STALL & APARTMENT
RETIRED FEMALE PRINCIPLE NEEDS; Dry stall and apt. in Wellington area. Jan-March. Needs turn-out and dressage arena. 516-241-0882
Missed the deadline?
You can advertise on the website
Email: Classifieds@sidelinesnews.com

Next issue 12/18/12 – Deadline 11/23/12

List your ad on the Barn Book

Free classifieds
TO PLACE A CLASSIFIED AD:  The cost is $40 for the first 15 words and $1 for each additional word per issue.  $20.00 for each photo. Name, address, phone number, how many issues to run ad and payment (check or credit card number & expiration date) must be included with typed or handwritten ad.  Mail to Sidelines, Inc., 11924 Forest Hill Blvd., Suite 22 #376, Wellington, FL 33414, Email to classifieds@sidelinesnews.com Credit card number, full name and signature must accompany any ad taken by mail, email or phone 561-798-4828.  ALL ADS ARE PRE-PAID. Advertising deadline is 12:00 pm Wednesday, 17 days before publication.  Not responsible for mistakes due to illegible handwriting.  Phone 561-798-4828. No real estate photos.
Double D Trailers Info