North Salem, NY – Sept. 12, 2015 – Those who won't experience the American Gold Cup at Old Salem Farm first hand and see the world's most accomplished equestrians compete during the $215,000 Longines FEI World Cup™ Jumping New York, they will have as second chance to see the exciting event. On Monday, Sept.14 on NBC Sports Network will air the event at 7 p.m. EDT. Fans of show jumping will enjoy this rare U.S. prime time 90-minute broadcast.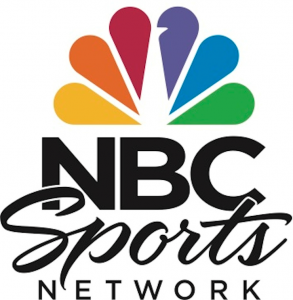 The coveted event is the first of the Longines FEI World Cup™ Jumping North American League and boasts a minimum of $2.4 million prize money across the series featuring the best Jumping athletes from North America and around the world.
All the high flying action will be captured in its entirety for broadcast on NBC Sports Network for the third consecutive year. Set your DVR or tune in Monday at 7 p.m. EST for the full 90-minute expanded broadcast.
Tickets are $20 for adults and $15 for children over 12 years of age. Tickets for seniors are $15.
Wednesday through Friday the American Gold Cup competition is free to the public.
Tickets may be purchased online up to the day before the event, for tickets and for more information please visit www.theamericangoldcup.com or www.stadiumjumping.com
About the American Gold Cup
Held over five days, the American Gold Cup brings together a diverse crowd of elite equestrian athletes, discerning horse owners, excited fans and young hopefuls waiting to catch a glimpse of their idols set amongst a fanfare of family-friendly activities, competitions, shopping, entertainment and celebrity sightings.
In addition to the competition ring, the international show jumping event features high-end shopping located along Old Salem Farm's boutique row. From top-notch equestrian tack and equipment to fashion, jewelry, antiques, art and much more, the scenic outdoor boutiques offer show-goers the perfect opportunity to get some shopping in while taking a break from the competition action.
Old Salem Farm, located an hour north of New York City, boasts a state-of-the-art stabling facility, an historic pristine grass Grand Prix field and outstanding competition and schooling arenas, all of which are surrounded by one of the world's most charming and picturesque competition venue settings. For the past four years, the North American Riders Group (NARG) has recognized the Old Salem Farm competitions on their NARG Top 25 List. For more information on Old Salem Farm, including its yearlong competition schedule, prize lists, clinics, boarding, lessons and training, visit
www.oldsalemfarm.net
.
45th Annual American Gold Cup Fast Facts: 
What:
Featuring the Longines FEI World Cup™ Jumping New York
When:
Sept. 9-13, 2015Where:
Old Salem Farm, 190 June Road, North Salem, New York
Highlights:
Thursday, Sept. 10
$35,000 Welcome Class CSI 4* Table A against the clock
Friday, Sept. 11
$85,000 Longines FEI World Cup™ Jumping New York Qualifier Table A with a jump-off
(40 best riders qualify for Sunday's Grand Prix)
Saturday, Sept. 12
$35,000 Hermès Sellier Speed Derby CSI 4* Article 239 C
$85,000 Fidelity Investments® Classic CSI 4*  Table A with a jump-off
Region 2 ASPCA/NHSAA Maclay Championship
Sunday, Sept. 13
$215,000 Longines FEI World Cup™ Jumping New York
Hours:
Wednesday – Friday 8 a.m. – 5 p.m. Wednesday – Friday
Saturday and Sunday Family Entertainment begins at 11 a.m. including pony rides, face painting and shopping on Boutique Row featuring Hermès, Danbury Porsche. Other shops feature custom riding apparel, antiques, jewelry, pet clothing, pet accessories, portrait artists, clothing and home accents.
Tickets:
Weekdays: Admission is free to the public
Saturday and Sunday: Admission is $20 per person, $15 per child 4-12 years and seniors 65+, children 3 and under are free.
Jockey Club VIP Tables:
High-top tables of four or six or tables of eight.
For reservations call
(941) 744-5465 or email info@stadiumjumping.com
Parking:
Available on the grounds and overflow parking with shuttles.
Directions:
From Interstate 84 or Interstate 287: Take interstate 684 to exit 8 (Hardscrabble Road), turn right. Old Salem Farm is on the right.
Information:
Before Show – (800) 237-8924
During Show – (914) 669-5610 ext 201
Stable office – (941) 744-5465
Prize List Advertising – (941) 744-5465
Vendor Boutique – Matt Morrissey (941) 915-3457
Website: http://www.theamericangoldcup.com/
Hotels:
Official Hotel of the American Gold Cup
Danbury Crown Plaza
http://www.cpdanbury.com/
(877) 270-1393
Ridgefield, Connecticut
West Lane Inn (203) 438-7323
Brewster, New York 5-10 min
Heidi's Motel (845) 279-8011
Mount Kisco, New York 5-10 min
Holiday Inn (914) 241-2600
Danbury, Connecticut 10-20 min from grounds
Hilton Gardens (203) 205-2000
Comfort Inn (203) 205-0800
Danbury Plaza (203) 795-0600
Ethan Allen (203) 774-1776
Spring Hill Suites (203) 744-7333
Residence Inn (203) 797-1256