Tickets on sale for The New Albany Classic Invitational Grand Prix & Family Day Presented by JPMorgan Chase & Co.
Ohio's camouflage-wearing and greasepaint covered "Millertary" can officially rejoice. Jake Miller, indie pop sensation AJR and singer/songwriter and star of Disney Channel's hit show Girl Meets World, Sabrina Carpenter will join Fifth Harmony as performers in the Tween Brands Concert at The Classic, presented by Justice & Brothers.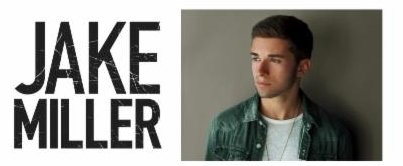 The 17th annual New Albany Classic Invitational Grand Prix & Family Day presented by JPMorgan Chase & Co., which draws more than 18,000 people annually, is scheduled for September 21, 2014, from 10:00 am to 5:00 pm at the home of Abigail and Leslie Wexner in New Albany, Ohio. The Tween Brands Concert, which draws an audience from all over the Midwest and is a highlight of the day long family event, will begin at 10:30 am.
Tickets for The Classic are available for purchase through Ticketmaster.com, at Ticketmaster outlets or through the Ticketmaster phone number, at the CAPA ticket center or through the CAPA phone number, and at the Guest Services kiosk at Easton Town Center. Tickets are $23.00 for each person 11 or older, $7.50 for children between the ages of 4 and 10, and free for children 3 and younger. The cost of the ticket includes the Tween Brands Concert at The Classic, a free public meet and greet with a celebrity (soon to be announced!), an internationally sanctioned Grand Prix equestrian show jumping competition, and a variety of interactive activities and rides at the Family Day promenade. All ticket proceeds go directly to The Center for Family Safety and Healing, a local non-profit organization dedicated to breaking the cycle of family violence.
Jake Miller will undoubtedly bring legions of his passionate followers, dubbed the Millertary, when he performs at The Classic. The 21-year-old from Miami started by posting songs on YouTube several years ago and is now a full-fledged pop sensation. Miller was named one of MTV's "One to Watch" and sold-out a 43-city House of Blues Tour before recently signing with Warner Bros. Records. He released his new single "First Flight Home" on July 5th, a track on which Miller worked with an international icon: Danish songwriter-producer Cutfather.
Miller's songs feature a blend of pop and hip-hop with uniquely positive messages that speak to his core audience, including his over 630,000 Instagram followers! He has independently released two EP's, 2012's Spotlight and 2013's The Road Less Traveled, which debuted at No. 1 on the iTunes Hip-Hop Chart. His 2013 full-length Us Against Them peaked at No. 5 on the Billboard Rap chart.
The three Met brothers who make up AJR (Adam, Jack and Ryan) truly define the DIY Pop genre. Recording in their living room on a $99 microphone, AJR is best known for their buoyant electro-pop single "I'm Ready" which currently has over 4.8 million views on YouTube. The hit single, which they recently performed on The Today Show, is charting at Top 40 radio with nearly 500,000 singles sold to date. The trio boasts a resume featuring tour dates with Lindsey Stirling, The Wanted, Demi Lovato and Hoodie Allen.
Born and raised in New York City, 23-year-old Adam (bass/vocals) and 20-year-old Ryan (guitar/piano/vocals) attend Columbia University while 16-year-old Jack bides his time in high school. AJR truly got its start performing in New York City's Central Park and Washington Square, honing a sound featuring harmonizing reminiscent of Simon & Garfunkel and The Beach Boys.
Rounding out this year's sensational lineup is Hollywood Records recording artist Sabrina Carpenter, a singer/songwriter and powerhouse vocalist with a sophisticated edge. Sabrina just released her debut four song EP titled Can't Blame a Girl for Trying and is set to release her major label full-length debut in early 2015. Sabrina's passion for performing also includes acting and she can be seen in the hit show Girl Meets World, which premiered on the Disney Channel this June.
The Tween Brands Concert is a highly anticipated part of The Classic and is known for presenting the most current and hottest pop acts that appeal to the tween and teen audience.  Previous performers include Ariana Grande, Emblem3, Demi Lovato, Big Time Rush, The Jonas Brothers, Hot Chelle Rae, David Archuleta and Jordin Sparks and others!
AJR and Miller will precede Fifth Harmony on the Tween Brands stage. Fifth Harmony, a five-member girl group best known for their hit single "Miss Movin' On, was announced earlier this summer. Since coming together on the second season of the X Factor, Fifth Harmony has been on a meteoric rise.  They won their first major awards at the 2014 Radio Disney Music Awards when they picked up trophies for "Breakout Artist of The Year" and "Best Song To Rock Out To With Your BFF." They recently surpassed 3.2 million followers on Facebook and 1.3 million on Twitter.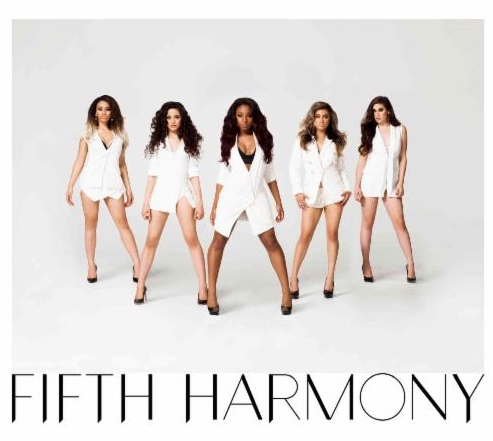 "BO$$," the lead single off their upcoming album, was released on July 8th, sending both the single and the video to the Top 10 on the iTunes chart! Fifth Harmony performed a medley of their hits, including their new single "BO$$" on The Today Show on July 11th to a packed crowd in Rockefeller Center. The new album, to be released this fall, is the follow up to their EP Better Together which landed at #6 on the Billboard Top 200 and was Top 10 on iTunes charts in 41 countries. Fifth Harmony is nominated for 'Choice Music Group' at the Teen Choice Awards, airing August 10th on FOX.