2019 Judge and Course Designer Roster
Atherton, Ca. – April 23, 2019
Menlo Charity Horse Show benefiting Vista Center for the Blind and Visually Impaired is pleased to announce the 2019 Judge and Course Designer roster for the August 6-11, 2019 competition held at the Menlo Circus Club in Atherton, California.
A USEF Heritage competition with a distinguished history of philanthropy, Menlo has long been recognized as one of the top horse shows in the country. Designated as a USHJA World Champion Hunter Rider Competition, MCHS plays host to the USHJA WCHR South West Regional Awards Ceremony. Menlo continues to receive high honors including National Show Hunter Hall of Fame Horse Show and Hunter Derby of the Year nominations as well as recognition in Equestrian Living Magazine's Gold List in the Favorite West Coast Horse Show category.
2019 Hunter Judges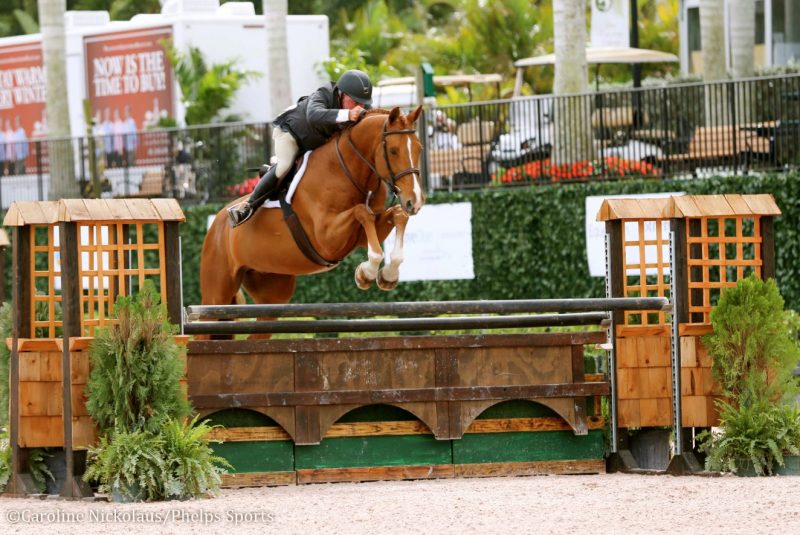 Robert (Bob) Crandall
Bob has been a professional rider and trainer for around 40 years. He has also judged shows all over the country for the past 30 years. Notable shows include Devon Horse Show, West Palm Beach, Pony Finals, Junior Hunter Finals and Regionals to name but a few.
Bob feels fortunate and privileged through his many customers and his own investments to have ridden some very special horses over his career. Spout About, Reese, Worthington, Cassalo, Costello, Cafe Noir and On the Style are among his meaningful rides.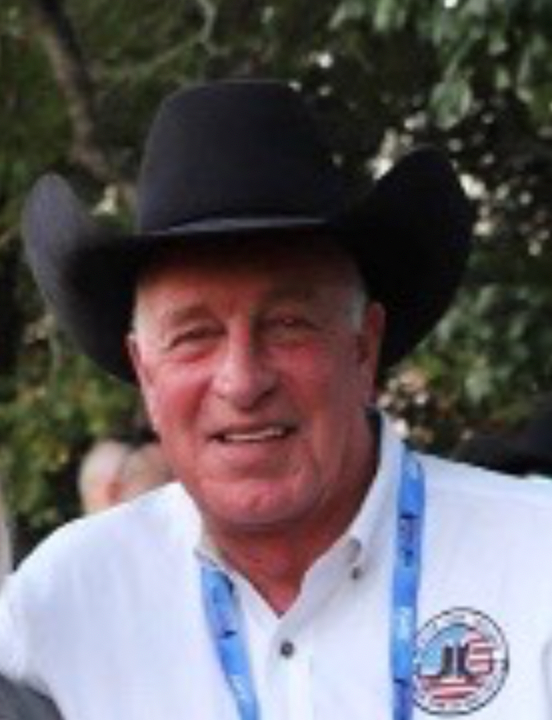 Shane George
After a very successful 30-year career in showing and training, with USEF Horse of the Year winners, Shane is now a full time USEF judge. Shane has judged such prestigious shows as USHJA Derby Finals, USEF Pony and Junior Hunter Finals, The National Horse Show, Washington International Horse Show, Pennsylvania National Horse Show, Devon, Capital Challenge, WEF-World Hunter Week, etc. Shane, along with his wife Chris own a 34 acre horse and bucking bull farm in Magnolia, Texas.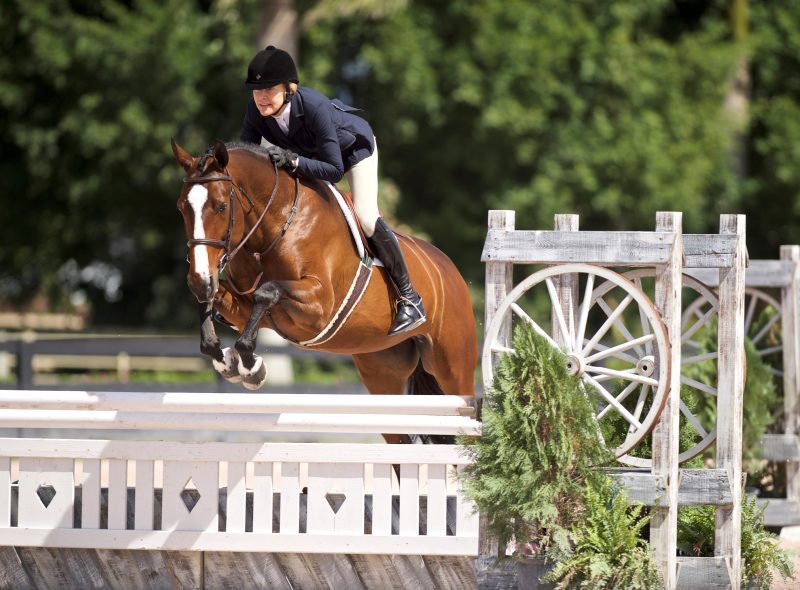 Carol Hoffman
Carol has been judging horse shows since 1981 including the National and Devon Horse Shows. She is also in charge of the care and management of horses at Market Street, the show barn of 5 time Olympian Anne Kursinski. Noted success through the years includes showing in the Amateur Hunters with horses such as Bright Side, Entitled, Avenue Blue and Rio Reggae.
2019 Course Designers
Hunter Course Designer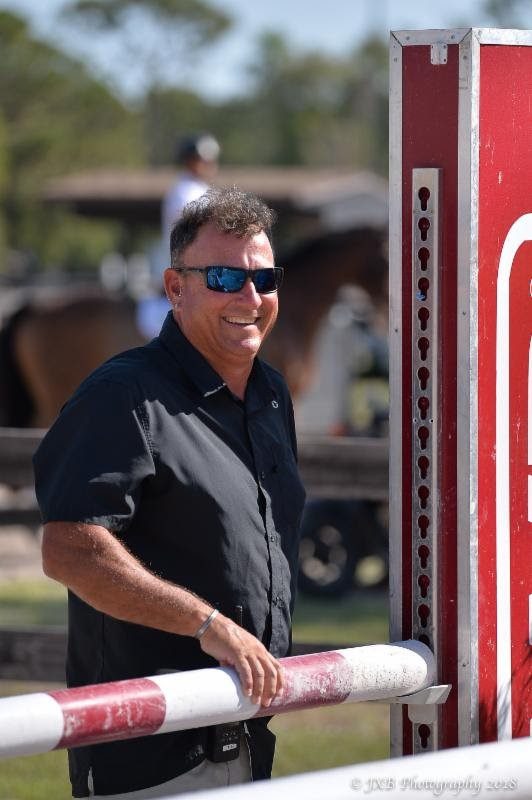 Eric Mayberry
A resident of Sarasota, Florida, Eric Mayberry has been involved in the horse industry for more than 30 years. For over 15 of those years, Eric owned and operated Equestrian Endeavors Show Stables, Inc. a successful Hunter/Jumper business in Sarasota.
Eric is a "R" Course Designer in both Hunters and Jumpers, and has built courses for such distinguished shows as the Hampton Classic, Germantown Charity Horse Show, Trader's Point, Pin Oak Charity Horse Show, Franktown Meadows Hunter Derby and the Chagrin Hunter Jumper Classic to name a few.
Jumper Course Designer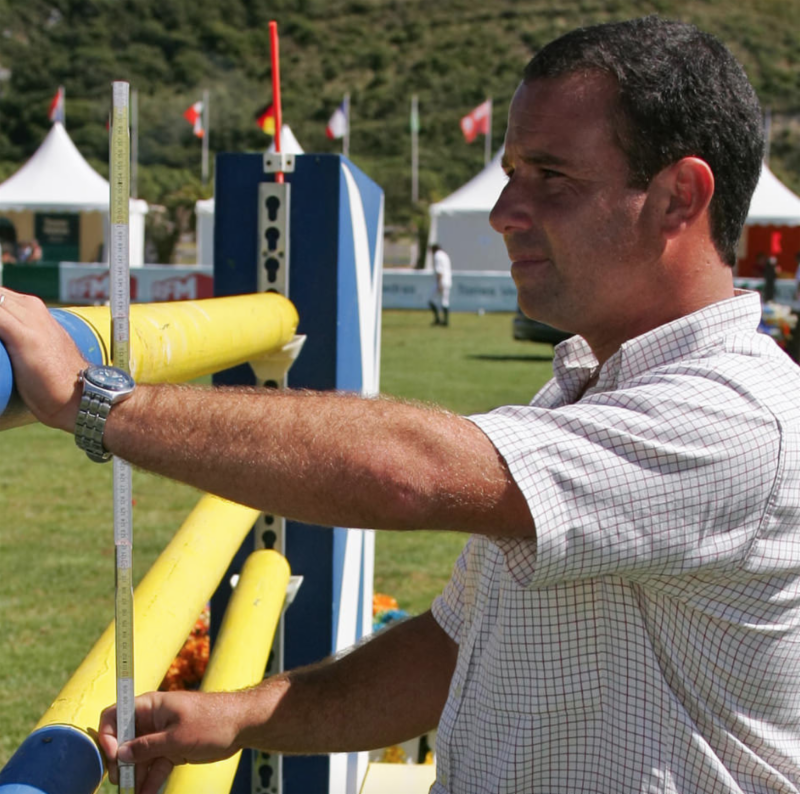 Bernardo Costa Cabral
Bernardo was born in Lisbon Portugal in 1975. At the age of 9 he started to ride, always with ambition to compete in show jumping. He was a medium rider, with some results on youth categories, but still at young age felt a special attraction for course designing, due much to the influence of the great course designer Bob Ellis, when he started to go and design in Portugal. Bernardo was 14.
In 2015, at the age of 40, Bernardo was promoted to FEI Level 4 Course Designer "O" status by FEI jumping committee as well as being appointed as Official Technical Delegate by the FEI for Children, Juniors and Young Riders European Championships in Wiener Neustad (AUT). In addition, Bernardo built courses at the CSI 5* W Olympia (GBR), CSI 4* and CSI 2* Bolsworth (GBR), CSI 3* Vilamoura (POR), CSI 3* Baltica Tour (POL), among many others.
Nowadays Bernardo builds in countries such as USA, Dubai, Great Britain, Belgium (2016), Poland, Saudi Arabia, Canada, Spain and Portugal. In 2015 he did over 32 shows as Main Course Designer, 21 of which were outside of Portugal.
Links and Information:
http://www.menlocharityhorseshow.com
facebook.com/MenloCharityHorseShow
instagram.com/menlocharityhorseshow
#MENLO2019