Langley, British Columbia – August 2, 2013 – Three years ago the Thunderbird Show Park teamed up with JustWorld International for their Adopt A Project Campaign. With the generosity of their fundraising events, JustWorld International has raised over $25,000 since the partnership originated. JustWorld will return to the Thunderbird Show Park for the 2013 Summer Series, raising support for their mission to provide nutrition, health and hygiene, education, and leadership and cultural development programs for impoverished children.
This will be the first year that the world renowned George H. Morris will host an evening for questions and answers with all proceeds benefiting JustWorld International on Wednesday, August 14. The tickets for An Evening With George Morris will only cost $10, and it will be an opportunity to support JustWorld, as well as experience firsthand answers from the Master himself. Attendees will also have the opportunity to participate in the 50/50 raffle, which is sure to provide a fun time as all anticipate the gamble.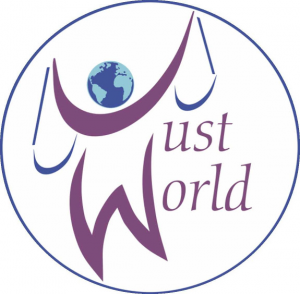 "For two years in a row now we have done the Family Extravaganza class where two riders from different generations, but in the same family compete, and many of the parents do not know anything about riding," Western Canadian Coordinator Madison McDougall explained. "It has been a lot of fun. They are just bouncing around in the saddle, and even my own mother was on the wrong posting diagonal. All of the kids would yell from the sidelines, and have a blast. Although we have had a huge turnout, we though it would be a good idea to keep things fresh and create an all-new special event. That was where George Morris came in. He is an inspiration to all of us, and these events are made to be special for both JustWorld and the participants at Thunderbird. We are really excited about An Evening With George Morris."
Although Morris will kick-off the fun for the Thunderbird Show Park, there is even more in store. This year's fundraising events include two silent auctions, two Horseless Horse Shows, and the Dianne Tidball Legacy $50,000 Grand Prix benefitting JustWorld. For the first year, Thunderbird Show Park will also host a dunk tank on Sunday, August 18, to benefit JustWorld International. The first JustWorld Silent Auction will take place in tandem with the Dianne Tidball Legacy $50,000 Grand Prix on Friday, August 16.
Ambassadors have been working around the clock to provide auction items that will be one for the books. The second JustWorld Silent Auction will return to the Thunderbird Show Park on Monday, August 19 to wrap-up the two-week series. If you are interested in donating items for the Silent Auction in support of JustWorld, please contact sjurak@justworldinternational.org.
Attendees of the Grand Prix will also have the opportunity to see the inspirational videos created by the Rider Ambassadors of the JustWorld Team Challenge. Each video will play on the Jumbotron video screen in an effort to expand the awareness and promote the JustWorld projects in Guatemala, Honduras and Cambodia.
Countless young horse lovers dream of one day entering the Grand Prix Arena, and showing under the lights-JustWorld International makes that dream a reality in a unique way with their signature Horseless Horse Show. JustWorld International's Horseless Horse Shows attract children of all ages to take their turn competing over a human-size jump course. It is one of the most entertaining charity events of the summer season, for children and parents alike. The jumps are made as though they came straight from a miniature grand prix ring, complete with elaborate, decorative standards that add to the horse show feel. Participants jump their highest and run their fastest as they vie for top ribbons and prizes in this fun, athletic event. The 2013 JustWorld Horseless Horse Show will feature the Puissance high jump competition, Short Stirrup Jumpers, Children's Jumpers class, and the anticipated Team Relay Race. Ribbons will be presented to the top finishers in each class. Entries are $15 per class.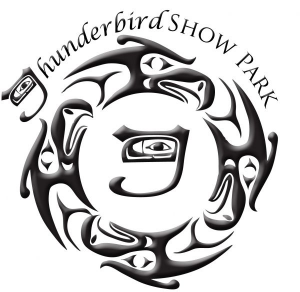 All of the money raised during Thunderbird's summer show series will go to the 'adoption' of two projects in Cambodia.  For the third year in a row, Thunderbird will take on the cost of JustWorld's Family Rice Program, which distributes rice allotments to families with children attending classes at the PIO School in Phnom Penh, Cambodia.  Each child's family receives 5 kg of rice each month, helping reduce the need for those children to gather food scraps or to earn money by picking through trash.  In addition, Thunderbird's management team has adopted a second initiative, the PIO School Nurse Program, also in Cambodia.  It helps provide children attending the PIO School a school nurse, who monitors students for common ailments and tends to them in the case of severe illness.
Founded in 2003 by Jessica Newman, JustWorld International is a not-for-profit, humanitarian organization, which funds life-changing nutrition, health and hygiene, education, as well as leadership and cultural development programs for impoverished children in Cambodia, Honduras and Guatemala.  There are currently more than 500 Rider and Technical Official Ambassadors representing 40 different countries, whose efforts to support JustWorld's projects have raised in excess of $6 million to date.  For more information on JustWorld, please visit www.justworldinternational.org.