Lexington KY – August 4, 2012 – The applause and excitement could be heard resounding throughout the Kentucky Horse Park tonight as the $50,000 Rood & Riddle Grand Prix got underway in the Rolex Stadium. It was the fifth day of the Kentucky Summer Classic, and the nation's top riders gathered to show under the bright lights of the stadium for a share in the prize money, and the desired $8,000 SSG 'Go Clean for the Green' Digital Riding Glove promotion bonus.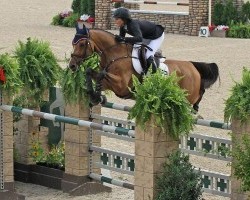 Read more at the source: Blythe Marano and Urban Lead $50,000 Rood & Riddle Grand Prix Victory Gallop at Kentucky Summer Classic
Article excerpt posted on Sidelinesnews.com from Show World.
Double D Trailers Info