by Marti Hohmann CPDT-KA Hercules is a 2-year-old, neutered male Plott Hound mix. He is a big, beefy guy with loads of charm and personality. He also has the biggest tongue I have ever seen, and it looks like this photo was taken after exercise that made him tremendously happy.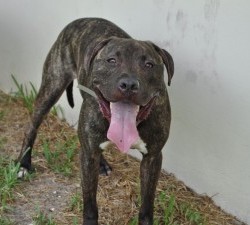 Read more at the source: Presenting Hercules…
Article excerpt posted on Sidelinesnews.com from Tails & Trails.
Double D Trailers Info