Each year, as the summer winds down and the new school year approaches, we find ourselves moving back towards our hometown. This year, however, when we arrived back in Wellington we were accompanied by an unwanted guest, and he came in the form of a tropical storm, named Issac.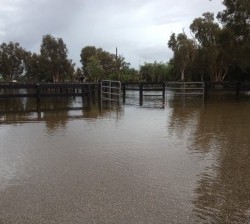 Read more at the source: Rain Days
Article excerpt posted on Sidelinesnews.com from In The Irons.
Double D Trailers Info