For a $50 donation Spencer can have 24 hour fluids to gain his strength.  Tri County Humane Society has been given an incredible opportunity to raise A LOT of money for the 55 dogs we rescued this past week.  If we raise $2,500 from Today-Sunday an anonymous supporter will match every single penny!! These dogs thought they were being saved from death row only to be found starving to death in a warehouse.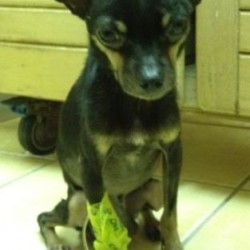 Read more at the source: Who is up for a Challenge?
Article excerpt posted on Sidelinesnews.com from Tails & Trails.
Double D Trailers Info