By Tafra Donberger
Portraits by Melissa Fuller
Ash Atkinson was born for adventure. One look at the tall, good-looking Brit sporting his dark shades, and thoughts of James Bond pop into your mind. Ash has had almost as many adventures as Bond traveling on yachts and jets — many of which have taken him across the globe, all for the sake of horses.
From horses to yachts, jets and exotic cars, Ash's life is full of thrills. With an unwavering commitment to his various pursuits and unstoppable energy, Ash has collaborated with Jack Coppola to offer high-end concierge services to different clients, including many in the equestrian world.
"Jack has been in the concierge business working on jets, yachts and estates for a number of years. He also worked for large private families, so he had the existing infrastructure," Ash explained. "It was a case of me plugging into that. The relationships I created within the equestrian community have enabled me to provide these types of services to my friends and partners."
As COVID-19 changed the equestrian scene, it also changed Ash's concierge services. Yacht charters were put on hold and the majority of the population looked to avoid public airplanes for travel. On the other hand, the number of private charter flights soared, mimicking Ash's life, which always seems to soar to varying heights.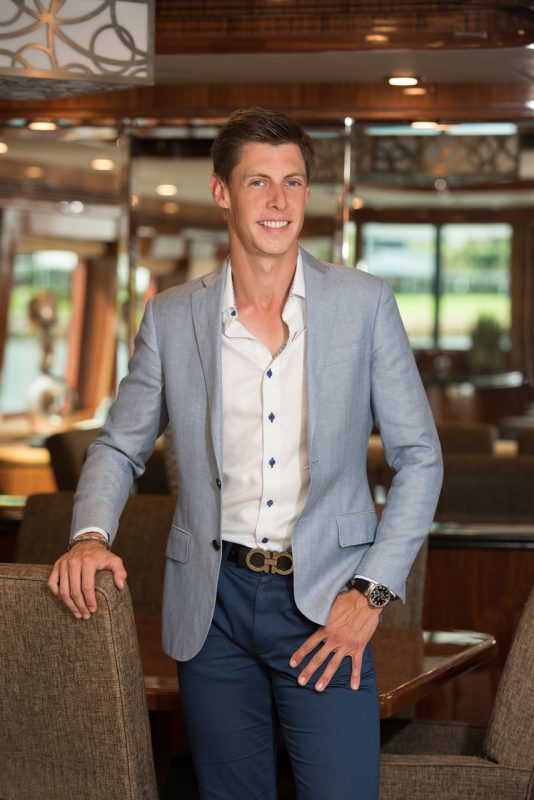 Across the Pond
Ash grew up in a small town around 60 miles north of London, where rural met industrial in quaint countryside full of livestock and commerce. At 12, he hopped aboard a pony, discovered the thrill of riding and began taking lessons at a local riding school.
A few years later, Ash was aboard his own cob named Amy, and the pair tried it all together — English hunting, foxhunting, cross-country, show jumping. He found that jumping was what he loved the most, and his next horse, Dirak du Don Jon, or Joey, was a former grand prix show jumper who taught Ash confidence in showjumping. 
"He was the school master type, the horse that really taught me how to be an effective show jumper," Ash recalled. "Joey was the horse that accelerated my love for the sport."
Joey and Ash began competing in shows throughout Europe, and that's when Ash knew college wasn't his next stop in the journey of life. "I made the decision to take a year to try and figure out if I had a chance at making it in the horse world," he said. "I took that year and traveled a lot, competing a lot all across Europe. I wanted to pursue this as a career and to go as high as I could."
Traveling the World
Ash's next step was a move to Germany, where he worked for Paul Schockemöhle Stables — one of the world's most prominent producers of show jumping and dressage horses. The opportunity presented hundreds of horses and numerous ways to learn the ins and outs of a horse business. This gave Ash an in-depth experience on how to produce young horses, show them and sell them.
After two years of learning, networking with clients and riders from all over the world, Ash was ready to move on. "A friend I worked with in Germany called me and said, 'Hey, come check out Mexico!'" Ash said.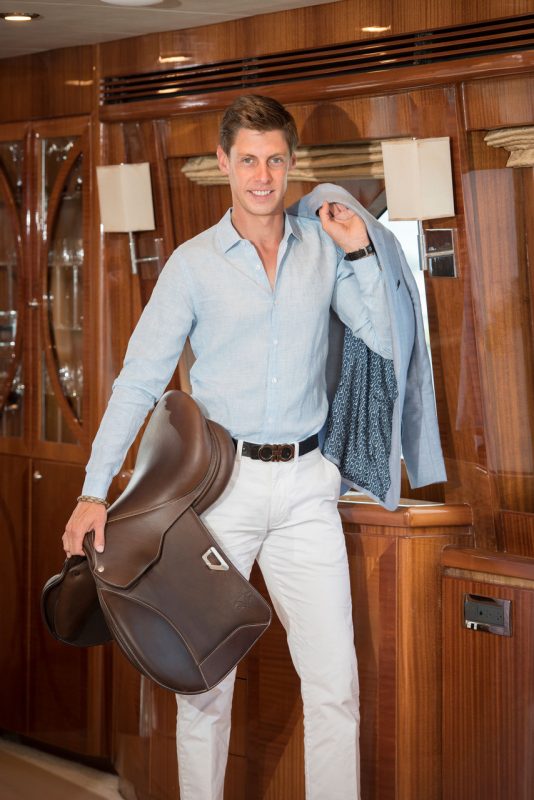 He flew over and found himself at another large enterprise, La Silla, located in Monterrey, Northern Mexico. For the next 18 months, he continued in the same vein, producing young horses and continuing to learn as much as he could about the industry.
"I enjoyed my time in Mexico, but it's a tough country to be in," Ash said. Another friend he worked with in Germany had returned to the United States and invited him to California for a bit of a vacation. "I flew over and spent a couple of weeks and I loved it." He ended up staying, and that's when he began learning about American hunter-type horses.
Sensing an opportunity, Ash began looking for horses through his worldwide connections that would suit the hunter market in America. Though never an official business, Ash had some success working with others bringing in the right horses. Perhaps most special of the horses was Chacco Latté, whose quick rise through the 1.40m – 1.45m brought him quite a bit of attention, and the gelding sold quickly. 
Florida Bound
Ash's series of successes set him up for his next move — Wellington, Florida.
"I felt like I'd end up in Wellington at some point," Ash said, and he wasn't wrong. Yet another contact convinced him to visit and showed him around. "That first winter there I spent catch riding, going to three or four different barns a day." 
All that riding led to a mixed bag of contacts and opportunities, and soon he realized that perhaps riding wasn't where his future was.
Honing his business skills and taking advantage of the network he'd built, Ash put riding to the side and began a partnership with Andrew Bourns, investing in sales horses. He and Andrew are in business with Blackwatch Farms, whose owner is one of their most supportive investors. 
"Ash is very good with people," explained Andrew, who has the team's prospect, Belgian Warmblood stallion Menko VD Wellington, owned by Blackwatch Farms, in his barn. "He relates to a lot of different clients very well, and he's quite savvy in the horse business."
Though Ash's main job is client and investor relations, he jokes that it's more stressful watching the horses he's involved with compete than it was to ride himself. "Andrew is a phenomenal rider," Ash said. "But you get nervous because you want the horses to do well!"
Ash isn't above stepping in to help out, no matter how down and dirty it gets. He proved his team spirit this past July, when Andrew found himself without any grooms just hours before one of the biggest grand prix events of the year.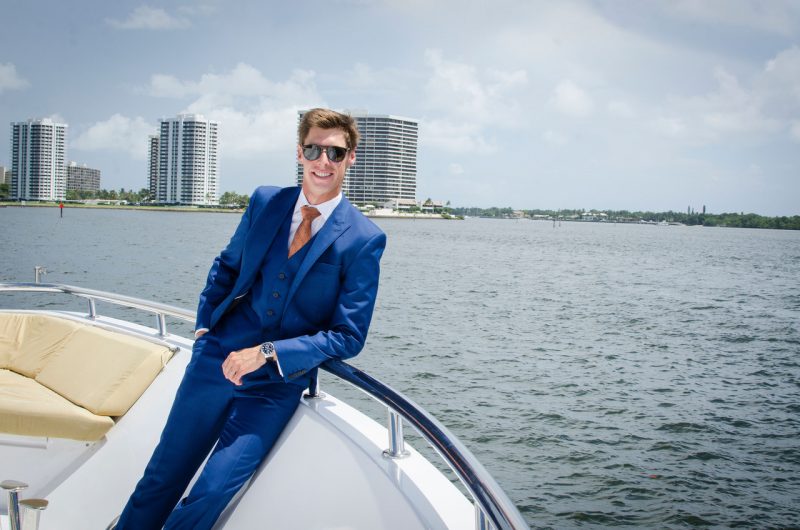 "Ash was able to jump in and take the lead with it, and he did as good or better a job," Andrew said. "He was completely unfazed by it, and between myself, Ash and my girlfriend, we had seven horses. The horses went on and jumped in the grand prix and no one would have noticed anything was wrong!"
No matter where he is in his adventures, you can bet that Ash won't ever be without horses in his life, even if it's searching for the next big hunter horse or chartering and brokering services for his equestrian friends and clients. The horses remain an important piece in his busy life, and Ash is thankful for the many opportunities he's had through his place in the horse world.
"Honestly, it's hard to put into words what horses have done for me," Ash said. "If it wasn't for horses, I 'd still be in the same town in England I grew up in. I would have gone to college and most likely got a job in some office. But being involved in horses allowed me to explore the world, compete all over the planet. I've met so many phenomenal people, and it never would have happened without horses."
Photos by Melissa Fuller, msfullerphotography.com
Double D Trailers Info