By Dani Moritz-Long
Portraits by Isabel J. Kurek
A solid black stallion with an indomitable spirit. A Chincoteague pony born to wild horses. For many of us, these characters defined our childhood. For equestrian artist Jane Gaston, they defined her life.
The iconic equines not only bolstered her passion for horses and ignited her love of art, but they also taught her, as they did so many, an invaluable lesson: never give up.
An Artist's Touch
As a young girl, the willful characters of Jane's books inspired a passion for painting and the determination to bring the details of her favorite equines to life.
She started with paintings of those characters themselves — Black Beauty and Misty of Chincoteague among them — and the sweet, spotted ponies she imagined herself adventuring on before graduating to the subjects she favors today: graceful hunters and hounds relaxing after a day in the field.
But, while her subjects have changed, the self-taught artist's style remains very much the same.
Rooted in her parents' support of her work and their insistence on Jane pursuing her passion with both fondness and skill, Jane executes her painting with great detail.
"When working on a specific animal, I try to capture its personality or a component of what makes them special," she said. "This is particularly true when I do equines or canines."
All in the Details
Of course, Jane's aptitude for detail also features in her riding, which has led to a successful career as an amateur hunter owner and several Horse of the Year awards.
"As a more detailed painter, I think horses and art complement each other because both pursuits are so detailed," she said. "It carries into everything I do."
Growing up as a weekend riding warrior, some of Jane's eye — and feel — for detail can be ascribed to her do-it-yourself attitude and years as a self-taught rider.
"While I've had amazing help and training, I grew up in North Carolina with nothing around," she said. "My brother and I were given ponies by a friend of my dad; we learned to ride in the beginning by books."
Determination has also played its part in developing Jane's equestrian success. Learning early on to never give up and possessing a distinctive sense of optimism, Jane has endured substantial setback while continuing to enjoy victory. Smiling, she recalls a recent triumph with Because, a 9-year-old Dutch Warmblood gelding who was named Amateur Owner Horse of the Year and the Grand Champion Amateur Horse.
"I only had him for a year and I was hurt six weeks after getting him and spent three months on the ground," Jane said of the gelding. "Him being Horse of the Year was not in any sort of plan, but it happened."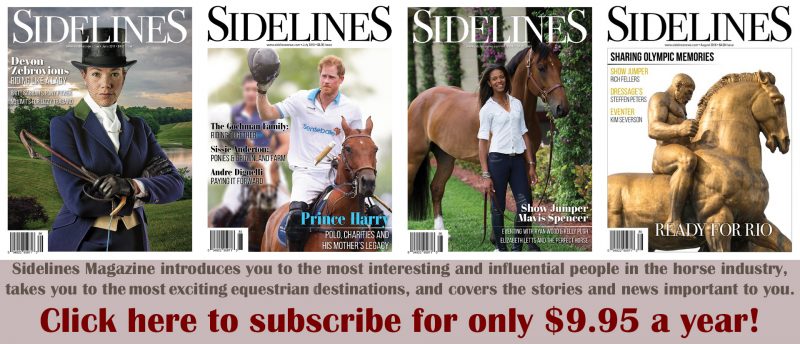 Her determination also led to great success with Lumiere, the 2010 Amateur Owner Hunter Over 35 Horse of the Year. Today, her trusty steed of 12 years is happily retired.
"Lumiere rules the roost on my farm Hound House," Jane said. "Lumiere was Horse of the Year in the Amateur Owners in 2010 and 2011. He was also a huge WCHR champion. He is retired and in charge of all the new horses. He is still ridden most every day and takes the new kids cross country. He is a very wise and reliable friend."
The Perfect Balance
You might think it's too much — between painting, riding and finding time for the necessities (like eating). But for Jane, it's the perfect balance. The cycle of riding in the morning, painting in the afternoon and caring for the horses in the evening provides Jane with a sense of calm and purpose.
"I probably have more passion for the horses, but the painting is a wonderful thing to fall back on and express yourself, and it balances your day nicely," she said. "I have a very physical part of the day and a quieter, but still physical part of the day."
And nothing gives her more satisfaction than the end of the day when, no matter the progress made on her latest commission or if her ride went as planned, she finds renewed peace as she feeds her horses in her four-stall barn in Virginia.
While she can't exactly pin down what it is about evening feed, she said, "It seems the best way to end a day. Plus, they're never going to appreciate you more than when you're feeding them."
If, like Jane, you're a rider balancing your passions, she has some simple advice. "Like what you do," she said, "and never give up."
Photos by Isabel J. Kurek
Double D Trailers Info