By Valerie Ormond
A connection with a horse led Jessica Groen to serve her country. The horse, a tri-colored pinto named Color Me Lucky, or Lucky, proved to be the luck Jessica needed, and played a pivotal role in her quest to "Aim High" at the United States Air Force Academy.
Lucky earned his name when born on Jessica's family ranch days before St. Patrick's Day. Jessica was 6 years old when the beautiful Andalusian/National Show Horse cross arrived. "I got to know him well when he was very young," she said. "Even at a young age, Lucky was an exceptional horse. I have fond memories of going out to the pasture as he was napping in the sun and laying right on his belly. He was so trusting and calm to just let me lay on him."
Jessica believed the horse was special, but she didn't know where that thought would eventually lead. "After he was born, I remember praying for him nightly with my Dad that he would grow big and strong. I became extremely attached to Lucky since we in some ways grew up together."
A Connection and a Promise
In December 2008, 2-year-old Lucky left his birthplace in Ripon, California, for a new home in Bowie, Maryland. "My mother had to sell Lucky when I was 8 years old as my family was struggling financially at the time," Jessica said. "When the trailer came to pick him up, my mom found me crying and realized how attached I had become to him. She promised to take me to see him one day."
Her mom, Aimee, took a photo of that day, with Jessica's hand on Lucky's heart. The framed photo hung in Jessica's room, and she continued to pray for his strength after he was gone.
The horse's new owners, Jaime and Val Navarro, learned of Jessica's story and kept in touch with Aimee over the years hoping to ease her daughter's pain. They updated her and shared photos of Lucky's diverse pursuits including Western, hunter-jumper and dressage shows and trail riding in Maryland. Coast to coast, the families became friends through their mutual equine connection.
Aimee kept her promise to Jessica eight years later when she brought Jessica and her sister, Viki, to Washington, D.C., for a school field trip. They stayed with the Navarros in nearby Maryland for three days and enjoyed a loving reunion with their long-lost Lucky. Jessica took a picture for the family with her hand on Lucky's heart again — although this time she beamed brighter. She smiled and said, "He's big and strong now."
One would not suspect soft-spoken, 5'4" Jessica to be the fierce competitor she is. With a slight frame and long blond hair, she looks more like the homecoming queen she was than a star athlete. She led her high school's varsity soccer team for two years as co-captain. She held her high school's 1600-meter and 3200-meter track and field records. She played varsity volleyball and competed in local club sports. She rode horses. She thrived on physical activity.
During Jessica's visit, the Navarros took the Groens on a tour of the U.S. Naval Academy in Annapolis, Maryland. Athletic Jessica immediately noticed something different about the Naval Academy than other college campuses she had visited. Wide-eyed, she pointed out, "Look — everyone's working out!"
The last stop on the Naval Academy tour was the 15-minute movie, "Called to Serve." Jessica exited the theater and announced, "I want to go here."
Beating the Odds
When the Groens returned home, they began the lengthy service academy admissions process. They listened to Jaime, a 1981 Naval Academy graduate, who advised them to apply to more than one academy. They worked with the Navarros, both retired Navy captains, throughout the process. Most potential academy candidates had been preparing their applications and seeking Congressional nominations for years. Jessica had months to do the same.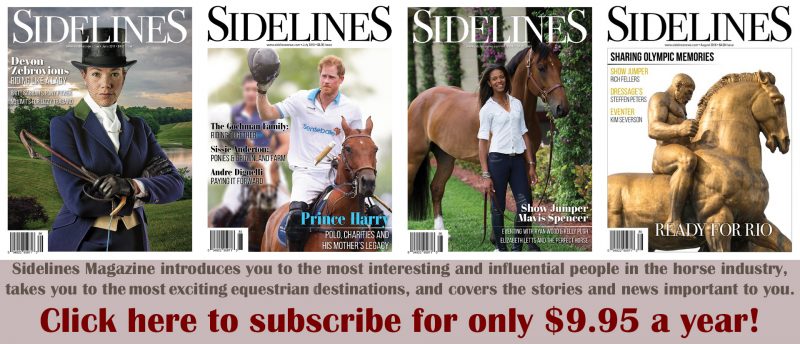 Jessica understood the daunting odds of being accepted at a service academy, and especially making the collegiate soccer team. She attended both Naval and Air Force Academy soccer camps knowing that of the hundreds of viable players, the coaches would pick less than 10. But she never gave up.
A combination of the Air Force coach's enthusiasm in Jessica's talent and her outstanding academic and student leadership record landed her a coveted slot at the U.S. Air Force Academy in Colorado Springs, Colorado. She became one of the 1,216 cadets selected out of 10,202 applicants for the Class of 2021 and secured a free education valued at $400,000.
"I remember the phone call from my congressman, Jeff Denham, who also gave me a nomination to get into the Academy. I was about to go to track practice when he broke the news as I was sitting in my car in the parking lot. I tried to keep my cool for the remainder of the phone call, but when I hung up I definitely let out a scream of excitement and then called my parents to let them know the good news! It was a very exciting time, but little did I know my cadre at basic training would suck the excitement right out of it."
Lessons Learned From Horses
Horses and farm life helped prepare Jessica for the challenges she would face ahead. A 10-year 4-H member and volunteer at her family's Triple H Youth Ranch program, she understood hard work. She also took care of her own horse, Ali, a black and white half-Arabian, pinto. She competed with Ali in local shows until she left for Colorado and now appreciates down time with him when she's home.
"One of the first lessons learned in horseback riding is when you fall or get bucked off, it's so important, if you aren't injured, to get right back up in that saddle," she said. "It's crucial for your confidence and development as a rider. Although, there are a few things a face full of dirt can teach from time to time.
"At the academy, my first face full of dirt was basic training, which was more than I ever expected. Then it was the academic year that also had me hitting the ground hard," she admitted. "My experience as a rider taught me that no matter what struggles I found myself in, I would always have the strength to pick myself up, dust myself off and keep riding forward."
While working hard at the academy, Jessica missed her family and their ranch. "The ranch was a peaceful safe haven, and riding was a stress reliever. I don't really have a place I can go to unwind at the Academy, and life there tends to get very busy. Between school, military duties and soccer practice, the stress definitely builds up. I miss the ability to de-stress that I had at the ranch."
Aiming High
Jessica succeeded in her first tough year. The freshman year is the most difficult of the four due to the extended indoctrination period, rigorous physical and mental demands and the newness of it all. She was 18. It was 10 years after she'd watched the horse hauled away who would end up steering her on her current path.
Sometimes, she still can't believe it. "I remember the first day of basic training when I saw my name and class year sewed onto my uniforms. I got this overwhelming sense of honor and pride that I would have the opportunity to serve my country, and it was real! I also remember the first time being in uniform outside while "Retreat" and the National Anthem played, and saluting while the flag was being taken from the pole. It brought tears to my eyes."
Jessica feels lucky and blessed to be on her current trajectory. "I believe attending the Air Force Academy is helping me achieve my goal of a life of service," she said, "and I can think of no more important service than service to my country."
Photos courtesy of Jessica Groen
Double D Trailers Info