By Tafra Donberger
Portraits by Shawna Simmons
If you'd asked Laura Douglas four years ago where she would be with her riding career today, eventing wouldn't have made it into her top three. 
The well-versed equestrian, whose riding resume includes hunter-jumpers, galloping racehorses and polo, never imagined herself flying across cross-country courses.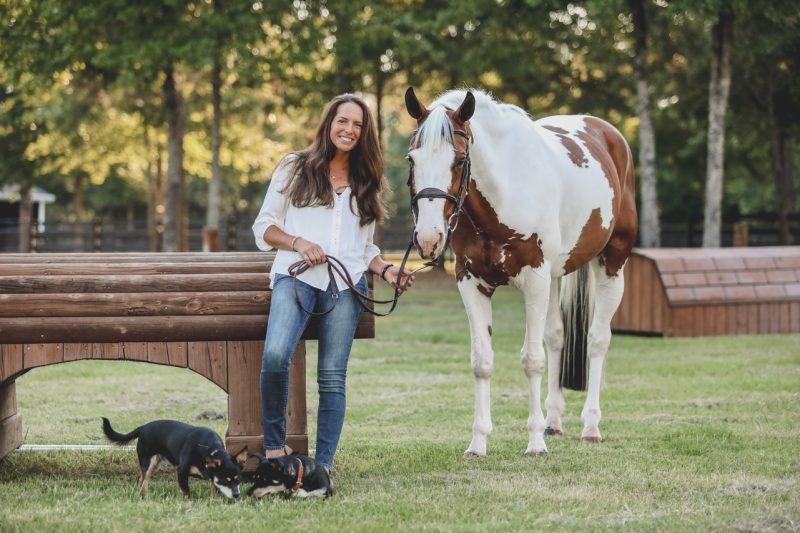 "I thought eventing was quite silly and couldn't imagine galloping full speed to giant, solid obstacles!" Laura laughed. 
Now, she's enjoying moving through the levels of eventing while working for Richard Picken and Joanie Morris at Four Schools Farm. Eventing has allowed her to compete at the FEI level, something she hadn't yet achieved in the show jumping world, and to develop a string of horses as she goes.
For Laura, her journey started long ago, getting in the saddle as a 2-year-old for leadline classes, but her switch to eventing was due to the first horse she purchased herself, Sophia Fab.
College at North Run
Laura got her start at the family's northern Maryland farm, participating in pony camp and taking lessons at McDonogh School, then catch riding pony hunters. Her strong work ethic gave her many opportunities to work with different trainers and ride everything from off-the-track Thoroughbreds to warmbloods.
When she finished high school, Laura wanted to see what a career in the industry would be like. She took a job working for Missy Clark at North Run, then drove straight from Lexington, where she had taken classes at the University of Kentucky, to the Saratoga Horse Show to start with the North Run team.
"I made a deal with myself that if I wasn't going to finish college, I'd create my own version of 'horse world college,'" Laura said. 
Working for Missy exposed her to the upper echelons of show jumping and equitation. "I didn't have any lessons or training, but I was like a sponge when I was riding their horses, constantly watching the lessons and their professional riders."
Laura continued to work as a groom before the opportunity to show her own sales horse brought her back into the jumper ring. Then, she jumped across the pond to work for Sören Von Rönne in Germany. 
"That was an amazing experience that gave me a whole new approach to starting young horses," she said. 
Upon returning to America, she started as an assistant rider and trainer and began teaching. The desire to be as well-rounded as she could be drew her to taking a job breaking yearlings for Juddmonte Farms, a Thoroughbred racing farm.
She spent four years learning, absorbing and riding in these separate-but-similar worlds, building her "toolbox" and networking. 
One-Dollar Horse
The cumulating of Laura's equestrian education to that point reached some early conclusions.
"When I was 20 and knew everything, I swore I would never own my own horses, my own horse trailer, or my own farm," she said. "I thought it was foolish and too much of a liability if you couldn't afford it." 
Then, a mare with a distaste for humans and an in-gate issue showed up at sales barn where Laura was working. 
Deemed unsellable, Sophia Fab's future was uncertain if not for Laura, who bought her for a dollar. 
"I distinctly remember the first time I sat on her before we knew any of her history," Laura recalled. "I just had this weird gut feeling that this horse and I were going to have some sort of significant relationship and experience together."
Laura was given the recommendation to take Sophia Fab, known as Iggy, to a local horseman named Bruce Brown, who was known for solving problem horses. After learning the different methods and researching history, Laura sent Iggy to her parents' small farm in Maryland for turnout and to unwind for a few months.
"I took her out foxhunting and just totally took all the pressure off her," Laura said. "I rode bareback with a halter, trying to form some sort of relationship with her. She didn't make it easy, but I would take the small wins she'd give me day by day."
Sticking to the premise of keeping her out of the arena, Laura took Iggy cross-country schooling for fun, jumping all sorts of big, solid objects. The pair went through the water and over all the Preliminary fences, without even knowing the levels at the time, and suddenly, Laura had the itch.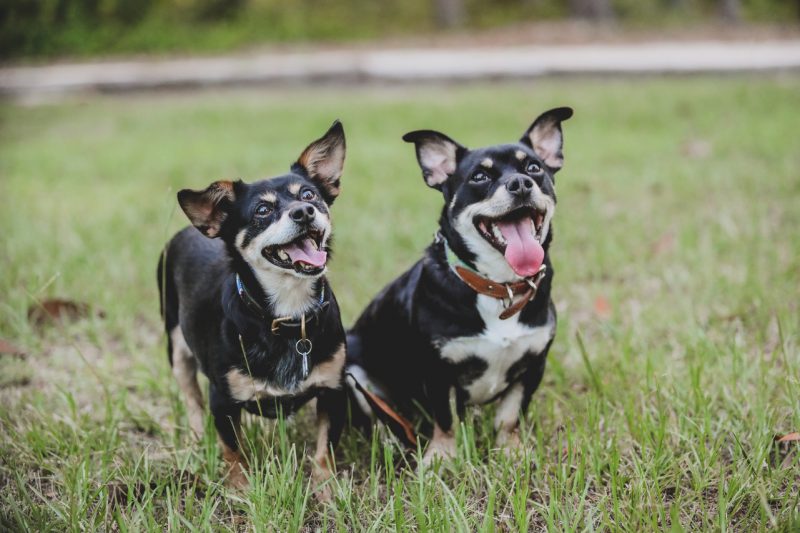 Starting with Training Level, she and Iggy did it purely for fun, with no sign of in-gate issues in the dressage and stadium phases. 
"I just got the biggest kick out of galloping around the cross-country," she said. "Once I realized I had a pretty good horse, we started to get more competitive, and made our way up the two-star level and notched a number of top places at Preliminary." 
Through Iggy, Laura met Richard and Joanie, who have combined backgrounds in show jumping and eventing, respectively.
"Once Iggy's in-gate issue had been more or less resolved, someone recommended I take a show jumping lesson from Richard," Laura said. 
Richard, though not a huge fan of mares, liked the way Iggy jumped, and liked that Laura had been able to take her from jumpers to eventing.
"That mare wasn't the easiest, but she turned her into a really good horse," he said. 
Laura credits Richard as a career-altering mentor. 
"I started taking lessons with him and realized that after every lesson, I'd have a 'lightbulb' moment," she explained. "Having Richard believe in my abilities has given me a confidence I've never ridden with before, and it continues to push me forward."
Jumping Forward
Laura's relationship with Richard and Joanie evolved from lessons to part-time work and then, after competing in Aiken last winter, Laura began working for Richard and Joanie full time.
Perhaps it's her varied experience, but Laura's ability to be adaptable has been one of her biggest strengths.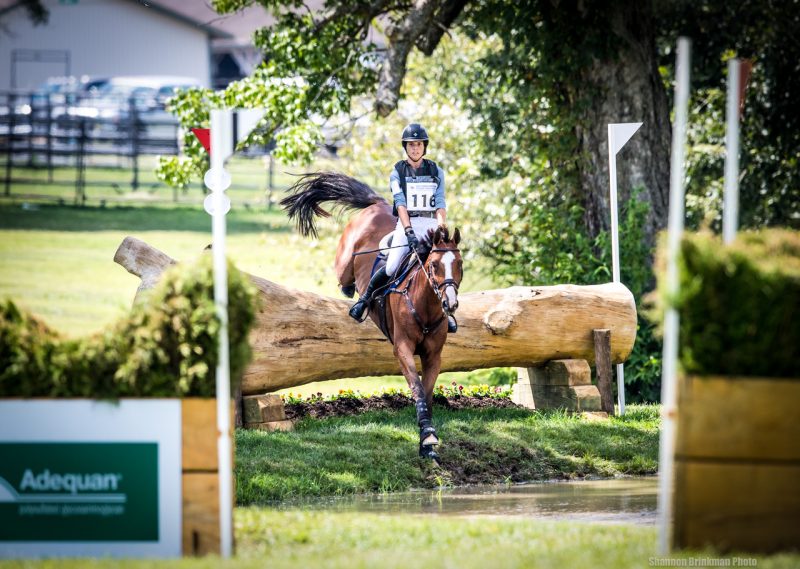 "If you ask her to change something as a rider, she can change it, which is a rare thing to find," Richard said. "She's a very gifted rider, and has very good feel. She works hard at riding and works hard in the barn for us."
Laura's dedication to the sport and her will to make it in a difficult business, from catch riding and forging her own version of equestrian college to persevering with a difficult mare and taking every opportunity offered to her, has shaped her still-blossoming career. While she doesn't plan to stay solely in the eventing world, she hopes to build her career around well-rounded, quality horses. 
At the end of day, Laura wants to have happy, healthy horses, and that's something that everyone around her can see: Not only are the horses happy; she herself is as well.
"She's got the biggest smile of anybody I know," Richard said. "Laura's got this personality that everybody loves. She's really good with the horses, has a good attitude and the horses love her because of that."
As for Iggy, the COVID-19 pandemic threw off what had started at Aiken, where she won two of the three Preliminaries. Laura's plan was to attend the June Bromont CCI2*, but it was cancelled. 
Though it was a hard decision, Laura decided it was best for her business to open Iggy's stall to a paying client. But Iggy's story is 'to be continued': "She is now pregnant with a Contefino foal, expected next spring!"
For more information, visit Laura's Instagram page @FoxHill.Sporthorses
Photos by Shawna Simmons, www.sasequinephotography.com, @sasequinephotography, unless noted otherwise
Double D Trailers Info