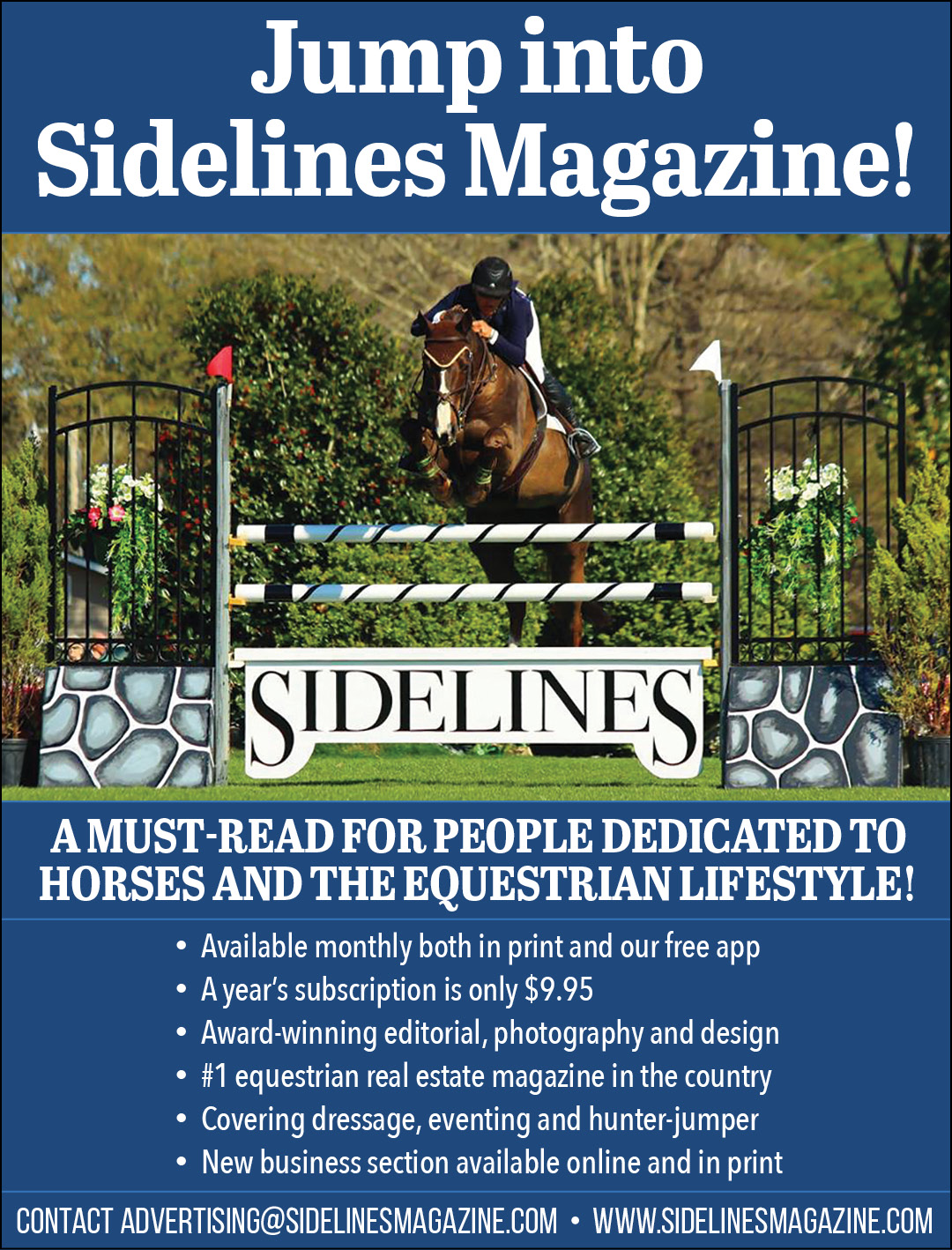 Jump into Sidelines Magazine!
A MUST-READ FOR PEOPLE DEDICATED TO
HORSES AND THE EQUESTRIAN LIFESTYLE!
• Available monthly both in print and our free app
• A year's subscription is only $9.95
• Award-winning editorial, photography and design
• #1 equestrian real estate magazine in the country
• Covering dressage, eventing and hunter-jumper
• New business section available online and in print
CONTACT ADVERTISING@SIDELINESMAGAZINE.COM • Phone: 828-575-3965
WWW.SIDELINESMAGAZINE.COM
Find us in Advertising & Marketing Category.
Category: Sidelines Magazine