The Show Jumping Hall of Fame Induction Gala, held in March in Wellington, Florida, inducted Olympic veteran Beezie Madden, media executive and fundraiser Mason Phelps, Jr., Olympic rider Margie Engle and McLain Ward's two-time gold medal Olympic mount, Sapphire.
The induction dinner also recognized 10 others in attendance who have previously been inducted into the Hall of Fame, including Olympic medalists Norman Dello Joio, Leslie Howard, Anne Kursinski, Michael Matzand Melanie Smith Taylor, as well as David Distler, Peter Doubleday, Karen Golding, Steve Stephens and former Olympic rider and current US chef d'equipe Robert Ridland.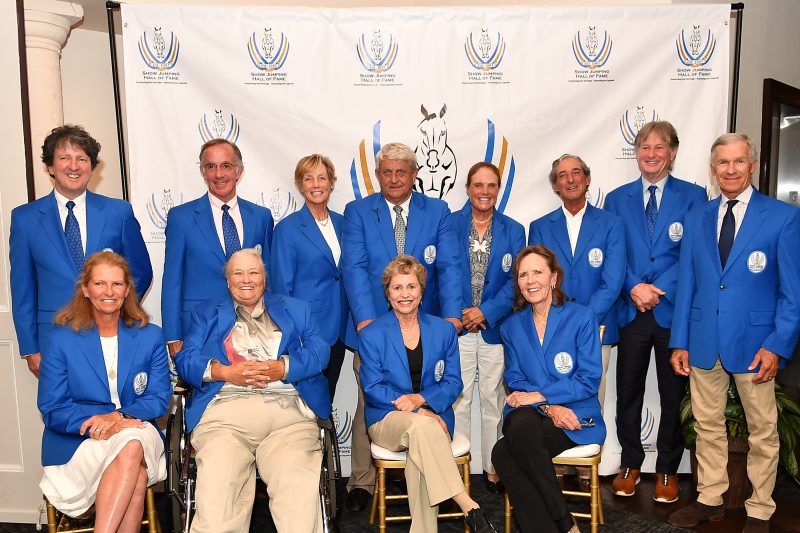 Show Jumping Hall of Fame Inductees in attendance included: back row (left to right): Peter Doubleday, David Distler, Anne Kursinski, Steve Stephens, Leslie Howard, Norman Dello Joio, Robert Ridland, Michael Matz; front row (left to right): Beezie Madden, Karen Golding, Margie Engle, Melanie Smith Taylor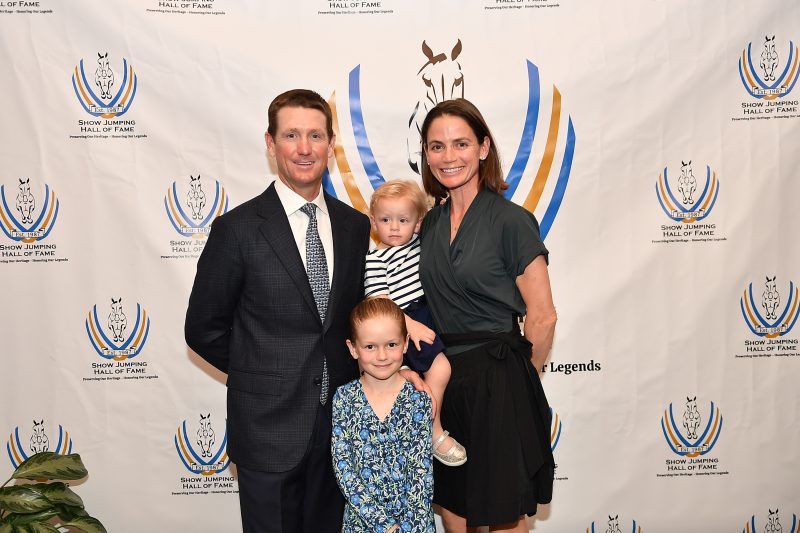 McLain and Lauren Ward and their children.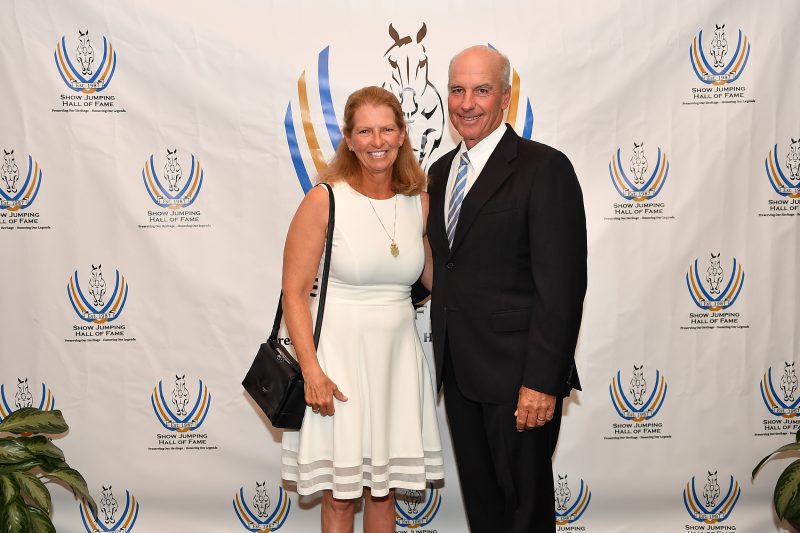 Beezie and John Madden.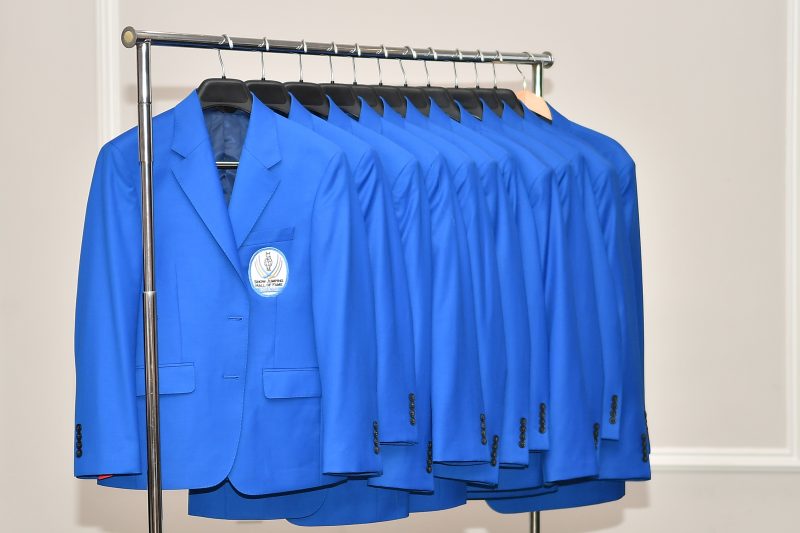 The Show Jumping Hall of Fame jackets.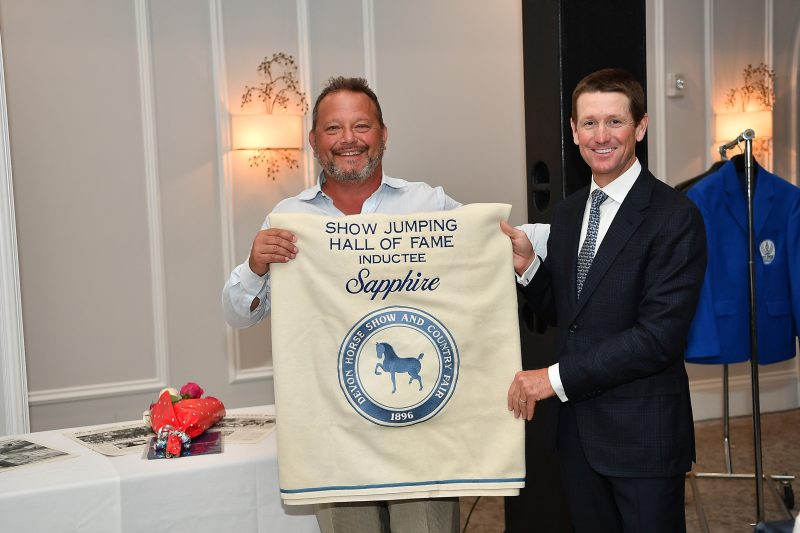 McLain Ward, right, and Tom Grossman, one of Sapphire's owners, accept on behalf of Sapphire.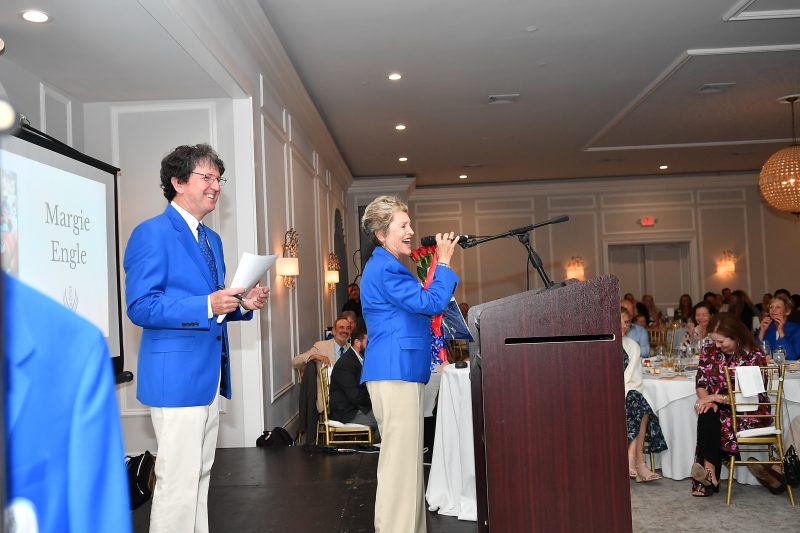 Margie Engle entertains the crowd in accepting her induction.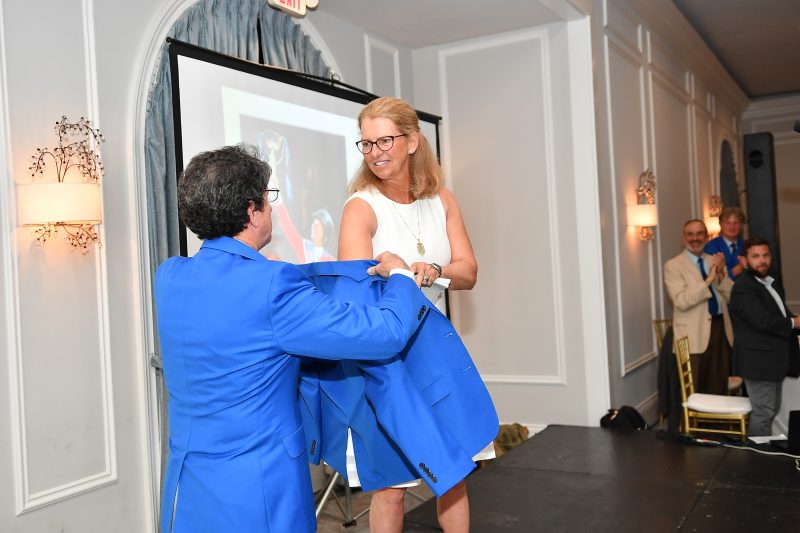 Beezie Madden receives her inductee jacket from Show Jumping Hall of Fame chairman Peter Doubleday.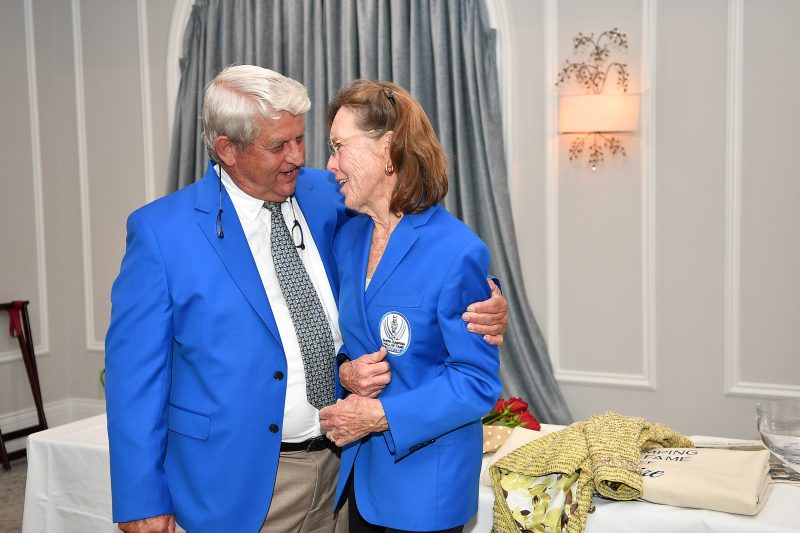 Marty Bauman accepts on behalf of his longtime friend Mason Phelps.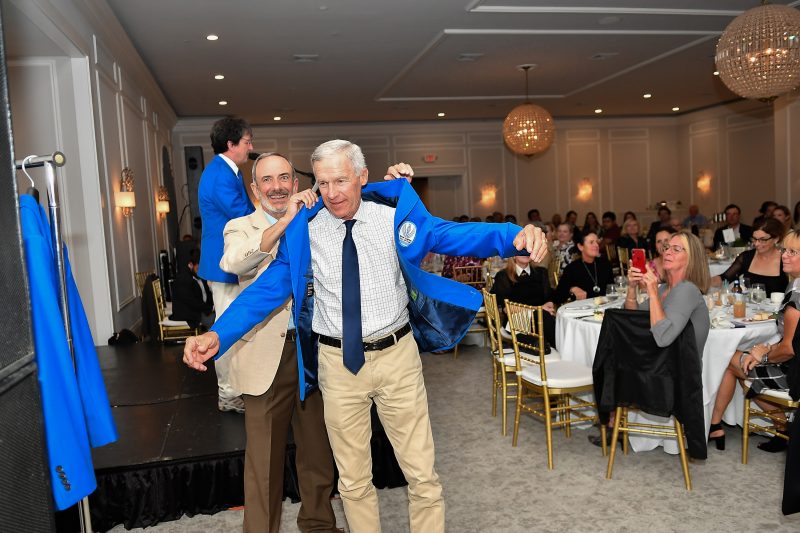 Marty Bauman helps Michael Matz into his Show Jumping Hall of Fame jacket.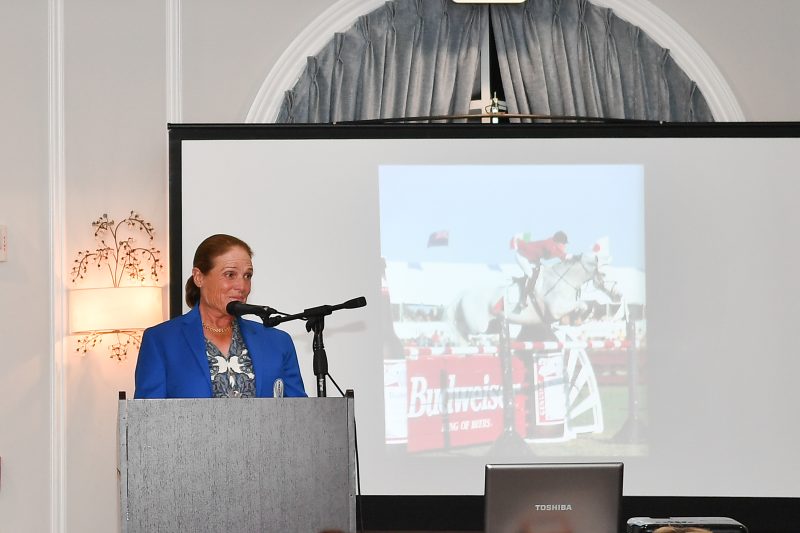 Leslie Howard accepting her 2019 induction.
All photos by Kind Media
Double D Trailers Info