By Britney Grover
Portraits by Melissa Fuller
Rob Gray has been deeply entrenched in the equestrian world his entire life. He started attending horse shows soon after he was born, got his first pony at 4 and went to Wellington for the first time at 6. Now, Rob's life and career revolve around horses. But he gave up riding when he was 9.
"My mother started riding at summer camp, which piqued her interest in horses and led her to take riding lessons at a stable outside of Toronto," Rob said. "My parents met when my father began taking riding lessons through his middle school at the same stable as my mother. My grandfather owned race horses, which further grew our family's interest in the equestrian world. My parents became professionals in the industry, running a show stable outside of Toronto. My sister, Nora, is an accomplished equestrian and currently a professional Grand Prix rider."
Despite all of this, Rob's interest in riding didn't extend much farther than Barley, his first pony, who was rescued from slaughter. Rob's interest was in the business side of the industry, not in the saddle. And, as it turns out, it's lucky for the industry that it was.
Just 29 years old, Rob not only balances two successful equestrian-related businesses but prioritizes giving back. He's involved with JustWorld International and Brooke USA, and his impact on the equestrian world is recognized far beyond Wellington. Last year, Rob became the youngest member on the National Horse Show Board of Directors.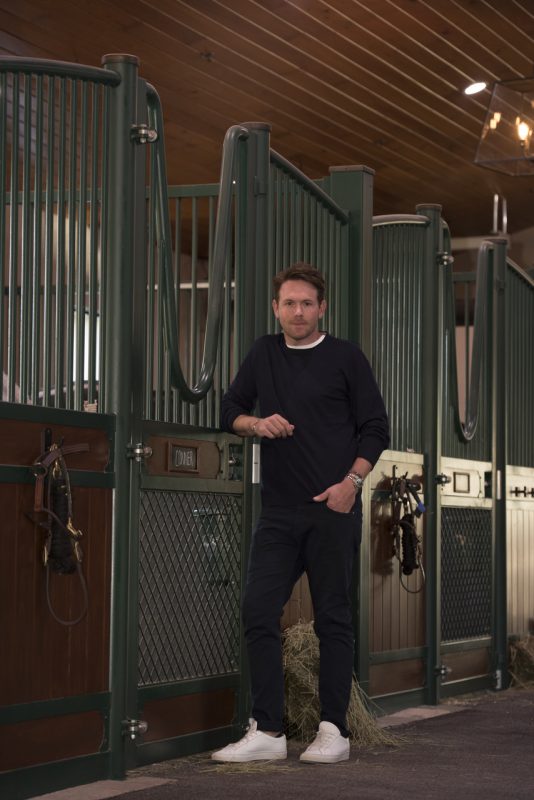 He may not be riding under the spotlights, but Rob is working to make sure horse shows thrive and generations to come enjoy their time in the ring.
Bent on Business
After being raised learning the ins and outs of the business behind his parents' show stable, Rob came to the realization that he wanted to work professionally in the horse world when it came time to make a decision whether or not to attend college. "I was very interested in business and wanted to pursue an undergraduate degree in commerce," he said. "But I took a further look at my passion, as well as the network I'd built in the horse industry, and wanted to pursue opportunities within the equestrian world. It wasn't an easy decision."
Rob moved to Wellington with an initial direction in horse show management, and got a job with Equestrian Sport Productions' sponsorship and marketing department. "After several years working for Equestrian Sport Productions and learning so much from them, I decided I wanted to be more involved with the sport," Rob explained. "I had an opportunity to work for Katie, Henri and Adam Prudent to grow the sales portion of their very successful show stable. In my time with them, I gained a lot of experience going to competitions in Europe, which also grew my network even further and led me to meet my current business partner and best friend, Teddy Vlock."
Like Rob, Teddy is passionate about business and has an eye for entrepreneurship. Unlike Rob, Teddy is also a Grand Prix show jumper. Combining their skills has enabled both to thrive, as well as two different businesses.
Utilizing his skills with equestrian services, Rob became Teddy's manager at Vlock Show Stables. Rather than a barn manager, Rob manages scheduling, buying and selling horses, showing and other logistics. In addition to Teddy's horses, Rob manages strings of Grand Prix horses for Darragh Kenney, longtime friend and world top 10 show jumper, and Stephen Moore. Rob called Darragh in to help train Teddy when Teddy wanted to take his riding to the next level — and Darragh brought Stephen, who became Teddy's day-to-day trainer as well as being a Grand Prix rider in his own right.
Rob splits his time between managing the horses and his and Teddy's other business: T&R Development, a Wellington real estate firm that has grown exponentially since they founded it in 2015. "We've really focused on Wellington because we know it so well, and a big reason for our success was that we know what the client wants," Rob shared. "Teddy and I are the end users; we're the ones buying the houses, and we have a really good feel for what equestrian clientele is looking for in a house or barn."
Rob and Teddy are now beginning to look at branching out of Wellington as they continue to build on their company's success: T&R Development includes T&R Restaurant Group and a total of over $50 million in holdings.
Best of Both Worlds
Rob spends at least half the year in Wellington, where his day normally begins by going to the barn. Teddy rides while Rob works from the office. "It's a great balance to be in the barn around the horses and doing the real estate, which is still tied to horses — it's a lot of the same people interacting in the same community. I'm able to wear two hats and have a normal — well, normal's not the word," Rob corrected himself with a laugh, "but to have a desk job, and still have the freedom to be at the shows and be hands-on with the sport, which is exciting."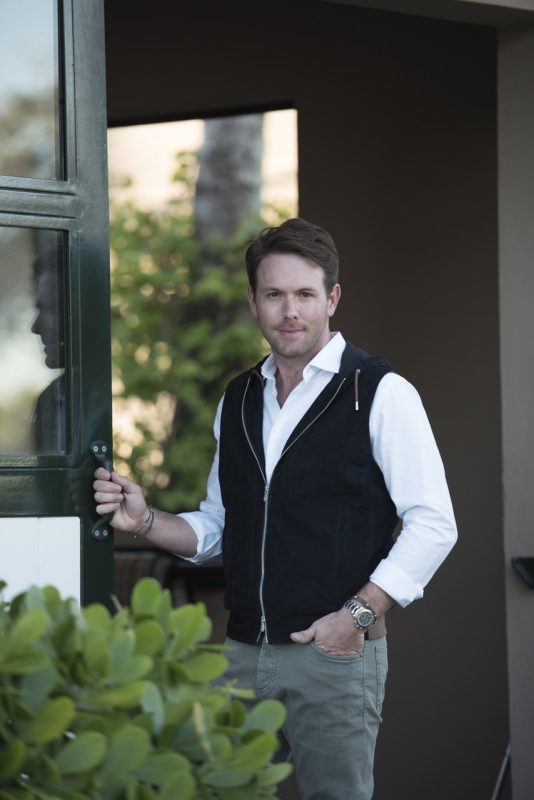 Rob travels with Darragh and Teddy to shows, and is at the ring for every competition. Having grown up watching his sister and parents' clients compete, Rob is no stranger to being on the sidelines — but it works for him, and for those he works with. "I do a lot to try to make sure people around me, like Teddy and Darragh, are able to focus on what their task is, which is to be the best they can be in the ring," he said. "As much as I'm behind the scenes, it's not a problem for me; I'm happy doing that. I've been in this community long enough that I feel like I have a lot of recognition for what I do, and I'm very fortunate."
At shows, Rob says he probably gets more nervous than anyone, including or especially the riders. He's a team player — and a competitive one, who likes to win more than anyone, too. He's also quick to recognize the driving force behind their successful team: their great grooms and barn manager, who enable Teddy to pursue both riding and attending Yale University and Rob to focus on real estate and pursuing other opportunities.
One of Rob's additional pursuits is as a board member for the National Horse Show. He joined the board after being asked by Mason Phelps and Susan Humes to help replace them in early 2020, which made for a unique first year. Rob's role thus far has been in discussing safety and protocols, but he's excited for what he can add to the iconic show with his experience in horse show management, fresh entrepreneurial mind and understanding of modern equestrian sport.
"The history of the National Horse Show is important and we need to preserve that, but that history is only as valuable as the horse show continues going forward, stays relevant and remains as prestigious as it has been in the past," Rob said. "It's important to remember the past and honor it, but also stay current and adapt to where things are headed in the sport to stay one of the best horse shows in America — one of the best horse shows in the world — for the next 100 years."
Rob is committed to building the industry however he can. "I'm very lucky to have grown up in the equestrian world," he concluded. "It's allowed me to thrive and it needs to continue to do so for young professionals in the industry — riders, trainers and others involved. The horse world is a great community, and can provide amazing opportunities for hard-working people."
Photos by Melissa Fuller, msfullerphotography.com
Double D Trailers Info