On the Line just loves when things work out for the best, and few things beat a tale of a great partnership returning to the ring together after years away! Here is a great postscript to a compelling story (covered by yours truly for Sidelines and California Riding Magazine ) from over two years ago. You might remember Good Guinness, a California-based grand prix jumper that was the subject of a big cross-country horse mix up back in 2009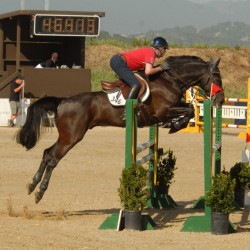 Read more at the source: All's Well That Ends Well.
Article excerpt posted on Sidelinesnews.com from On the Line.
Double D Trailers Info