What a sight! Jan and Mo. He was my first true love! I have spent my entire life with horses. Take one look at the photo of me as a kid and you will laugh – or relate! What a bedraggled little mess I was – but I loved that pony.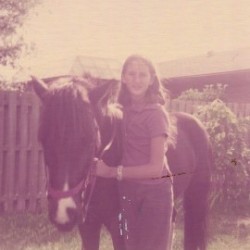 Read more at the source: Becoming A Horse Person – Again
Article excerpt posted on Sidelinesnews.com from Editor's Notes.
Double D Trailers Info