We blanket our horses to keep them warm each winter, but do you consider your horse's safety when you blanket him? An ill-fitting or poorly adjusted blanket can actually endanger your horse; here are some things to remember as you dig out your blanket collection for the winter.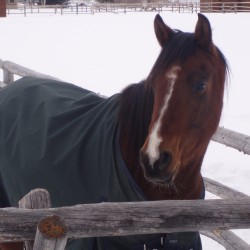 Read more at the source: Blanket Safety
Article excerpt posted on Sidelinesnews.com from The Classic Insider.
Double D Trailers Info