The Low Country Hunt has hosted the Plantation Hunt Weekend only the last four years but already it has established a reputation as the "go to" event for Foxhunters.  Following their first soiree, I read a review that was so enthusiastic that I put it on my list of events for the next winter.  The following January, when I called one of the Masters to enroll,  it was already too late and they were over-subscribed.  No room at the inn.  The third year, I was on the list, fully paid and my mount unexpectedly went three-legged lame the day before we were to load up.  This year, the planets aligned and I rode at the 2011 Plantation Hunt Weekend in lands surrounding Walterboro, South Carolina. Walterboro is located northwest of Charleston, north of Beaufort, inland about twenty miles from the coast, in an area known as "The Low Country".  In the eighteenth and nineteenth centuries, the primary cash crop was rice; the clearing of the tidal swamps and the construction of earthen levees necessary for the cultivation of rice is still apparent and it is through these rich agricultural lands that the Hunt chases fox, coyote and bobcat.  Rice requires alternate periods of wet and dry and as a result, many of the rice fields are located along rivers to take advantage of the tidal flow which pushes water through the floodgates and into the ditches.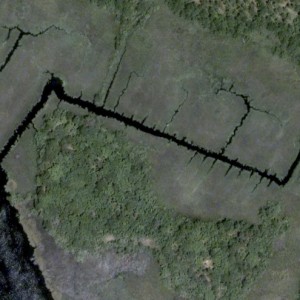 Read more at the source: Can't You See The Sunshine, Can't You Just Feel The Moonshine
Article excerpt posted on Sidelinesnews.com from Chasin'.
Double D Trailers Info