Your child wants to learn to ride a horse. Great! Your first task will be to find a riding instructor who is a great fit for your child. This can be a little bit of a challenge, because every child and every instructor won't necessarily be a great match.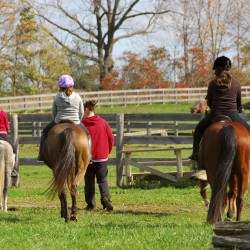 Read more at the source: How to Find the Right Riding Instructor for Your Child
Article excerpt posted on Sidelinesnews.com from The Classic Insider.
Double D Trailers Info