Ann-Louise Cook presents Jacqueline Brooks with the People's Choice Award at the first competition of the 2016 Adequan Global Dressage Festival. (PHOTO CREDIT: Cora Causemann ) Canada's Jacqueline ("Jacquie") Brooks is known for her positive attitude at dressage shows across the globe.  She is a top competitor with laser focus in the arena, but regardless of the outcome, Brooks can always be seen with a smile on her face – rain or shine.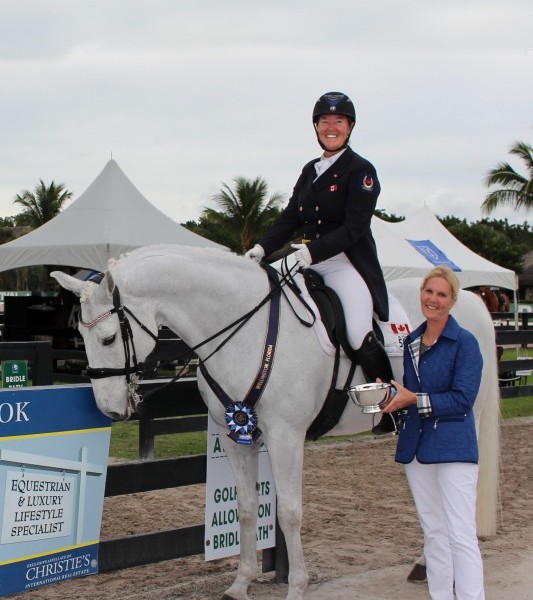 Read more at the source: Jacqueline Brooks Debuts New Freestyle for D Niro and Wins People's Choice Award from Ann Cook Properties
Article excerpt posted on Sidelinesnews.com from Show World.
Double D Trailers Info