We find that sometimes it's necessary to be selective about both chores and pleasures, because right now, there are too many deadlines and not enough time. This week, even though we kept trying to get to Upperville, the first time we actually made it to the oldest horse show in America was this afternoon, just barely in time for the $25,000 Welcome Stakes. We missed watching the first 5 or 6 riders, but eventually found a good place to watch and take some photos.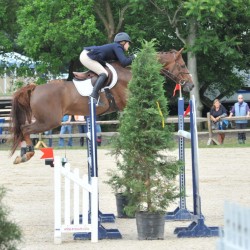 Read more at the source: Love Love Love UPPERVILLE!!!!!
Article excerpt posted on Sidelinesnews.com from LaurenGallops.
Double D Trailers Info