Building the horse barn of your dreams is a big project, and to do it right, you want to make sure that you've planned properly. Barn building isn't a project that you want to get deep into, only to discover new challenges or obstacles.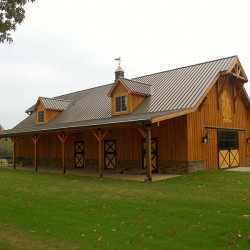 Read more at the source: Preparing to Build Your Horse Barn
Article excerpt posted on Sidelinesnews.com from The Classic Insider.
Double D Trailers Info