We all know that horseback riding takes hard work, dedication, and many hours in the saddle, but these simple quick fixes can help to make you a better rider. Try these solutions to common riding problems and see how they work for you. Hold a Crop Across Your Hands If you have a crop handy, try using it as a tool to stabilize and quiet your hands.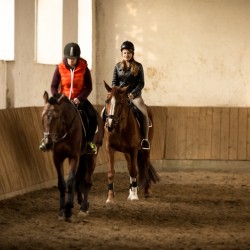 Read more at the source: Quick Fixes to Make You a Better Rider
Article excerpt posted on Sidelinesnews.com from The Classic Insider.
Double D Trailers Info