This is the 158th year of the Upperville Colt & Horse Show – the oldest show in America boasts some great improvements, but more than anything else it is a timeless tradition in the heart of Virginia's horse country. The week is young, but already competition is heating up on both sides of John Mosby Highway just east of the picturesque village of Upperville. Here are a few photos to make you wish you were there… Oh, and we have to tell you that we were very remiss about jotting quick notes while catching quick pix of winners and we simply can't figure out who is on #149 or what class it was on Tuesday, but the shot is win-win all the way. Be sure to check out the results on horseshowsonline – Upperville has two listings, one for Hunters and one for Jumpers. First stop at Upperville – get your golf cart! We do a lot of running back and forth between hunter and jumper rings.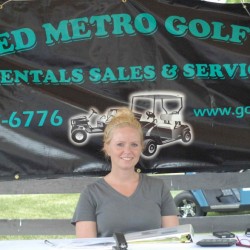 Read more at the source: Upperville – Under The Oaks
Article excerpt posted on Sidelinesnews.com from LaurenGallops.
Double D Trailers Info