I met Allison Springer over the winter, while she was spending a few weeks in Wellington to get some extra show jumping mileage with Arthur. Allison was down to earth, totally approachable, and serious about her horses and their programs. She's worked hard to improve Arthur's show jumping style, and held an impressive ten point lead going into Sunday's show jumping phase for the CIC3* at Rebecca Farm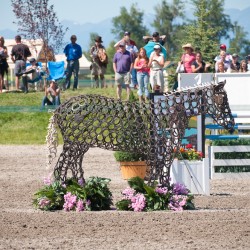 Read more at the source: Wherin It's Learnt Once More; The Horse is a Humbling Creature.
Article excerpt posted on Sidelinesnews.com from On the Line.
Double D Trailers Info