Become a show jumper – and "Show Me the Money!" By Jan Westmark-Allan Here's some great advice for any rider trying to decide what career path they should follow – become a show jumper! While I know the prize money is fantastic in the reining world (they win millions and you don't have to worry about being afraid of heights) – show jumpers do have the opportunity to make some cash! Tomorrow — Sunday, September 9 th — is the Pfizer $1 Million Grand Prix in Saugerties, New York, at the HITS-on-the-Hudson horse show. That's one class with a huge purse. Talk about wanting to have a clear, fast round! I remember when my daughter was showing in the Children's Jumpers – if she won any money (it was always something like $28) we were thrilled and we would go to Longhorn Steakhouse that night and feel like we were living large!! I wonder how the winner of the $1 Million Grand Prix will feel??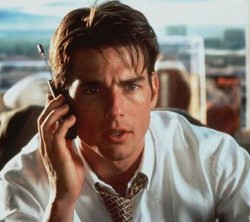 Read more at the source: Who Wants To Be A Jumping Millionaire? (Or… Jump Clear and Show Me the Money!)
Article excerpt posted on Sidelinesnews.com from Editor's Notes.
Double D Trailers Info