By Laura Scaletti
Portraits by Shawna Simmons
With equine partners like Shutterfly, Checkmate and Fibonnaci, Meredith Michaels-Beerbaum has built a spectacular international show jumping resume. From being the first woman to top the world show-jumping rankings to winning the Grand Prix of Aachen to being part of an exclusive group of riders who have won the World Cup Final three times and many more top international placings, the list of accolades Meredith has racked up while in the saddle is awe-inspiring. Starting in the 2020 show season, Meredith has added another title to her resume: trainer.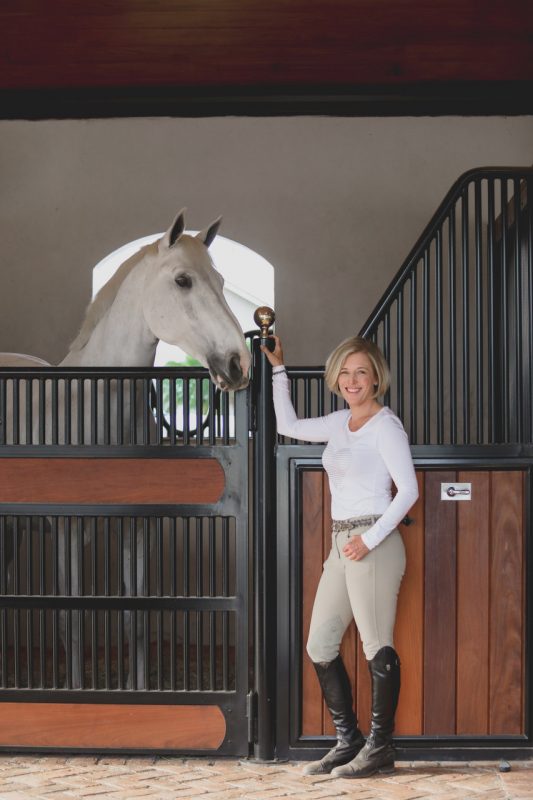 A member of the formidable Beerbaum family, Meredith has the benefit of being able to exchange training tips and receive guidance from husband Markus and brother-in-law Ludger. Together the clan has perfected a system to obtain success in the show ring and garnered an impressive number of podium finishes. While the Beerbaum brothers have been influential in Meredith's rise to the top, it's a younger Beerbaum who has led Meredith to shift her focus in the sport: her 10-year-old daughter, Brianne.
As Meredith has been showing a little less, Brianne has been getting more saddle time in and out of the show ring. While Brianne trains with Patricia Griffith of Heritage Farm when the family is in the States, Meredith has been taking the reins of Brianne's training in Germany.
"Thus far in my career, my main priority was always competing myself, so I had very little time for personal training. Markus has always been the trainer of the family," Meredith said. "Through helping Brianne, I've been able to hand over some of the knowledge I've acquired over the years and realized it's really fun and enjoyable for me to train."
Meredith doesn't want to limit that knowledge transfer to the family. "I feel it's the right time for me to give something back to our sport and to those riders who aspire to be at the top themselves," Meredith said. "Sharing my knowledge with others makes me feel good and that's something I can look forward to doing now and in the future."
Number One
Growing up in Los Angeles, California, Meredith started riding at the famed Foxfield Riding School at age 7 and quickly fell in love with horses. Although she was incredibly successful as a junior and young rider, she always kept her concentration on her studies, eventually making her way to Princeton University. "I was not at all committed to being a professional horseback rider," Meredith said.  
Not only did Meredith become a professional rider, she became the best in the world.  In 2004, Meredith became the first and only woman ever to top the FEI World rankings for show jumping. Over the following few years, she showed consistency at the level by remaining number one for a total of 24 months.
"To be number one in the world at anything, regardless of what it is, is a great honor and something to be very proud of," Meredith said. "To this day, it's one of my greatest victories and proudest achievements."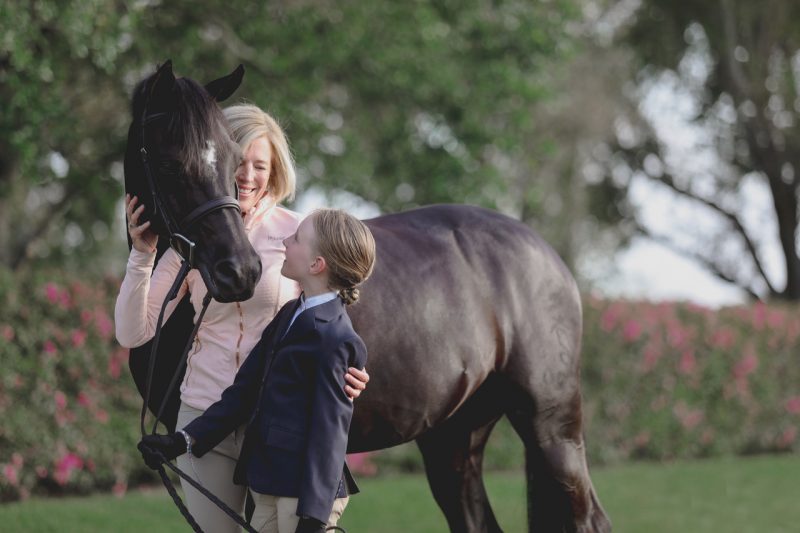 Meredith never set out to be number one in the world. "I was just trying to manage my string the best way I could to get the best results I could. In doing that, I became number one," she said.  At the time, Meredith's main five-star Grand Prix horses were Shutterfly and Checkmate.
Markus was instrumental in helping Meredith rise to the top when he gave Meredith his best horse at the time, Le Mans, making him the third Grand Prix horse in her string. Although Meredith only won one Grand Prix with Le Mans, he was a critical member of the team. "It was not only an extremely generous gesture, but also a key tactical move in my career when Markus gave me Le Mans. He became my qualifying horse and then I could strategically place Shutterfly and Checkmate exactly where they needed to be so they could win the big Sunday classes. That's what it took to become number one," Meredith said.
Once she became number one, Meredith made a promise to Markus and her team that she wouldn't become obsessed with the world ranking list and let it control her life or her decisions about her horses. "A downfall of great athletes can sometimes be chasing points or doing things they wouldn't normally do to stay on top, making compromises," she said. "That's why I consciously made a statement to my team that I wasn't going to change what I was doing based on rankings."
Woman of the World
To get to the top of her sport, Meredith had to follow her heart and take advantage of an amazing opportunity. During her junior year at Princeton, she was part of a Young Riders group that traveled to Europe with George Morris to get international experience. Thanks to the generosity of her sponsor at the time, Isaac Arguetty, Meredith had the fabulous stallion Quick Star. It was with him that she won her first Grand Prix and stepped foot onto the international stage.
"I put my studies on hold and took the opportunity to go to Europe without thinking twice. I was given this great backing from Isaac and had encouragement from George; I had to follow the opportunity at the time," she said. "I always felt like I had an open door to return to school if I wanted and that made me feel like I had nothing to lose."
After the initial trip to Europe, Meredith went to ride at Paul Schockemöhle's stable in Germany for the summer. The plan for a few months in Germany turned into years, a marriage to Markus and subsequent change of citizenship.
It took Meredith a long time to be considered one of the top players in German show jumping. "Since Germany had never had a female on a championship team before, it seemed pretty clear that they weren't looking for some little American girl to represent them," she said. "I definitely had to prove myself again and again, more than my male colleagues."
Meredith broke through the glass ceiling in 1999 when Chef d'Equipe Herbert Meyer had the gumption to put her on the German team for the European Championships in Hickstead. Meredith wasn't just a member of the team: She was the best German in the Nation's Cup. It was her double-clear effort that clinched the gold medal for Germany. 
"There was a tremendous amount of pressure on me to perform that first time and represent all the women in Germany. But then it gradually became more normal that I was a member of the team," she said. "Eventually I just had to do what everyone else had to do to qualify because I had already proven I could withstand the pressure in a championship event."
Family Matters
Since arriving in Germany and beginning her partnership with Markus, the duo has built an incredibly successful training program that incorporates both the American and German systems. "I really think the combination of forward-flowing riding from the days of galloping Thoroughbreds to the jump in America and the precision and controlled dressage from Germany has been a great, winning combination for me and other riders Markus has trained," Meredith said. "This is what I want to pass along to the next generation of riders."
While the actual training program has been a key to Meredith's success, what really propelled Meredith to the top has always been Markus' support. "Markus has not just been my husband; he's been my best friend, my right-hand man, my backbone, my support system. In addition to all of that, in my opinion, he's the best trainer that I know in the world," she said. "Markus has given me so much confidence and security in riding my horses. Having him by my side enabled me to go win great things under tremendous pressure."
With the addition of Brianne in 2010, Team Beerbaum is a stronger unit than ever.  Surprising Meredith and Markus, Brianne has saddled up and shares their passion for the sport. "We were convinced that Brianne would never become a rider. We thought she would see how intense and overwhelming the horse sport can be and she would choose a different path in life," Meredith said. "It's been really fun for both of us to see the fun and joy that Brianne has with horses. It's been like reliving some of the most wonderful times of my childhood. It has been a blessing."    
Advancing Aspirations
Meredith has yet to have the "breaking the glass ceiling" talk with Brianne. She believes at this point, it's the tried and true messages that can encourage Brianne. Meredith has stressed the importance of working hard and having determination. "The best advice I can give her, regardless of what she pursues in the future, is to work hard and be willing to make mistakes to improve," Meredith said.
These old messages will also carry through in Meredith's training program. "In our sport, you have to be resilient and willing to pick yourself up from defeat, as well as falls and injuries," Meredith said. "I want to give students tips on how I dealt with challenges they will face in and out of the ring when the pressure is on. It takes time to figure out how to be mentally ready when times get tough."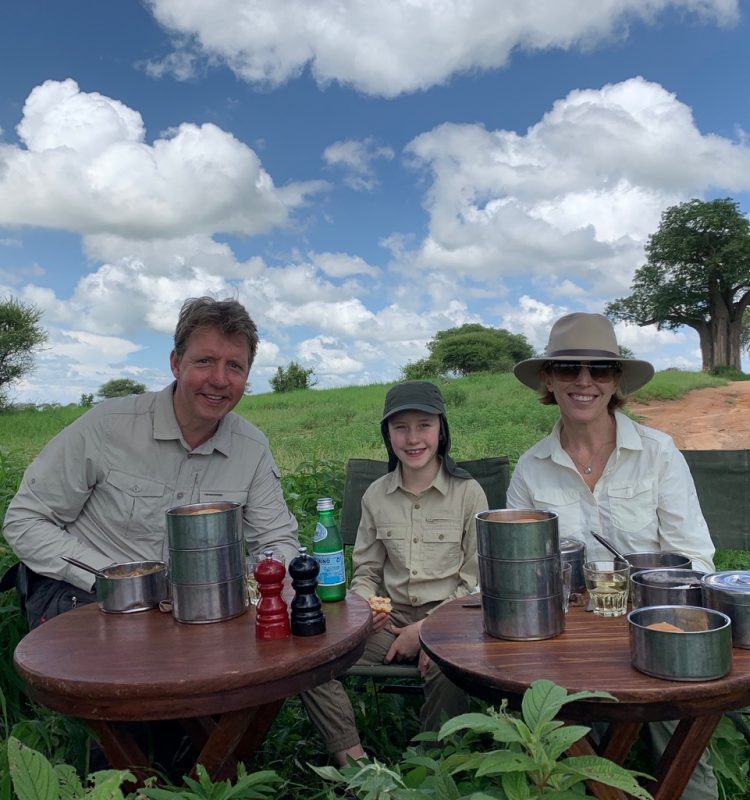 Meredith knows there will be times of doubt as her students try to be their best in the sport. "Sometimes you feel you're not good enough or your horse won't learn, but you have to be patient and give both yourself and the horse time to succeed. There were a lot of things in my career that could have dissuaded me and I wouldn't have achieved what I achieved," Meredith said. "Perseverance and resilience really made it possible for me to achieve my goals."
Still in the Game
Meredith may no longer be traveling week in and week out to stay at the top of the world ranking list, but she's not out of the game. "I've downsized, but it doesn't mean that I want to give up on my career or riding competitively. I'm always keeping an eye open to find my next Shutterfly and compete at the top of the sport," she said.
In the meantime, she's building up a string of nice young horses, helping clients pursue their dreams and enjoying spending family time with Markus and Brianne. "I'm really looking forward to giving back to my sport in my next chapter," Meredith said. "Now is the time when I'm changing my life to focus on the training aspect and I want to give riders the most I can from my experience."
For more information, visit www.michaelsbeerbaum.com/
Photos by Shawna Simmons, www.sasequinephotography.com, @sasequinephotography, unless noted otherwise
Double D Trailers Info