Patti Howard
Bedford, New York
Associate Real Estate Broker with Compass
What is your equestrian life like?
I've ridden since I was a child, but took a break while attending college and law school. It wasn't until we moved out of NYC and to Westchester that I had the good fortune of meeting Tracy Freels at Harkaway Farm in 1994. I've been riding with Tracy, her sister Susie Isop and her niece Hannah Isop for almost 30 years.
Do you ride and compete?  
While I no longer compete, I am considering showing again in an "old lady" division. I thoroughly enjoy arriving at the barn and breathing in the smell of the horses, hay, shavings and leather, as well as riding in the ring, jumping a few jumps and going for a walk around the farm. 
What made you want to become a realtor? 
A friend of mine from the barn bought a boutique real estate firm in 2009 and asked me if I wanted to join her. As an attorney, it was relatively simple for me to get my broker's license, so I seized the opportunity. Plus, I always had my eye on the real estate market. 
How long have you been part of the real estate world? 
I've been a real estate broker since 2009. Prior to that I was a commercial litigator focused on real estate and contract disputes, which made the career switch a natural transition.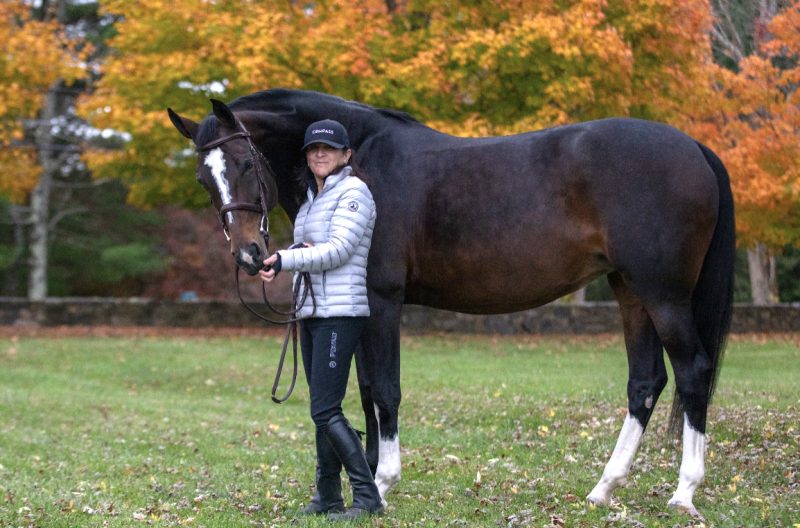 Do you have any memorable realtor moments? 
Oh so many, but what I enjoy most is seeing my clients happily move on to their next adventure, whether it's purchasing their first home, a weekend home or a horse farm where they create beautiful memories with their families.
Has there been anything funny or strange that happened when showing properties? 
Lots of strange things, but one that stands out is showing a horse property on a freezing cold day in the winter and actually bumping into a huge draft horse.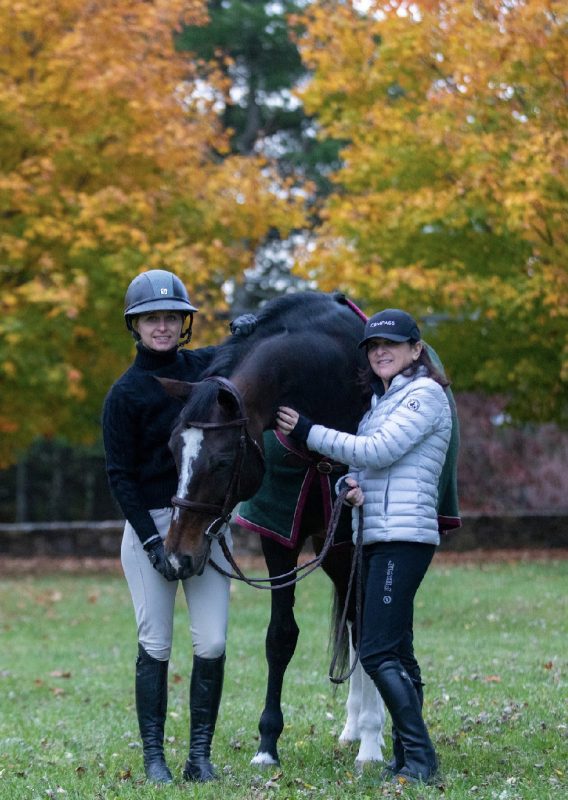 What makes you unique as a realtor? 
My legal background definitely distinguishes me from the typical realtor. My professional experience with researching, writing, communicating with clients and negotiating with other attorneys are all things I apply on a daily basis as a real estate broker.  
I've also lived in Westchester County for almost 30 years and know the area well. I readily advise my clients about restaurants, shops, schools, kids activities, sports, horse farms, gyms, doctors—basically anything they need to know while living in Westchester. I love when a client calls or texts to ask for a recommendation or even just to say hi! 
What are your favorite ways to give back to the community? 
My two favorite local non-profit organizations are the Westchester Land Trust and A New Chance Animal Rescue. I chaired the Land Trust benefit a few years ago and through that solidified my belief in the importance of maintaining and preserving the open spaces in and around our community. As for A New Chance, we adopted one of our dogs from them several years ago and I am inspired by the work they do each and every day to save, foster and place dogs in their forever homes.
In addition to riding, do you enjoy traveling?
I love to travel. We lived in Geneva, Switzerland, for two years when our children were young and traveled all around Europe. Living abroad absolutely helped me understand that people reside in all types of homes and in different areas and that different people have different needs and desires when it comes to where and how they live.
Do you have other pastimes besides riding? 
Riding is by far my favorite thing to do other than being with my family and friends. My husband and I have two sons and a daughter who got married last year, so now we have another son! We also have two dogs, and going for long walks is always good for us. I also enjoy playing cards and mahjong with my girlfriends, especially on a rainy afternoon.
Double D Trailers Info