By Laura Scaletti
Each year on the first Saturday of May, there's one thing on many Americans' minds: Who is going to win the Kentucky Derby? For two minutes, the sports world is transfixed on the athleticism of 3-year-old Thoroughbreds. Out of the 20,000 Thoroughbreds that are born each year, only 20 will have that spotlight moment to Run for the Roses, with one emerging victorious.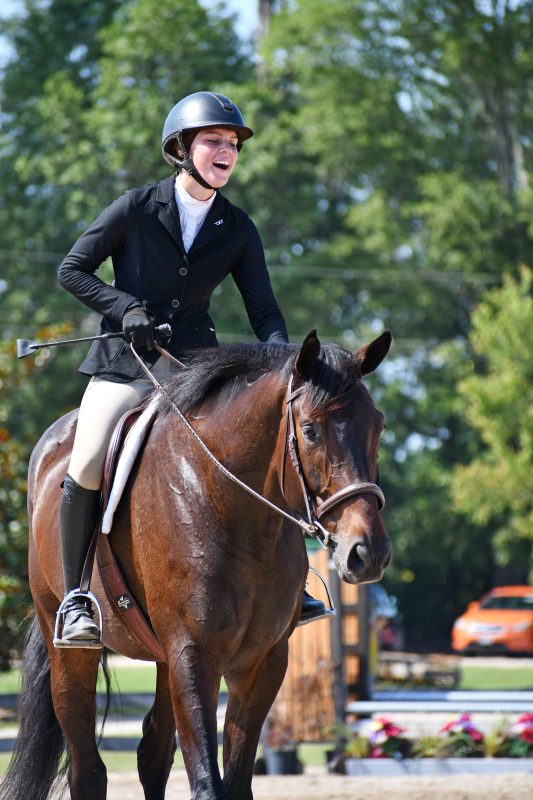 So, what happens to the rest of the Thoroughbreds? Many will go on to have racing careers at tracks across the country. However, with the average racing career lasting just three years, these horses will need to find a second act to keep them going for the rest of their lives. That's where TAKE2 comes in.
In 2012, Rick Violette Jr. founded the TAKE2 Second Career Thoroughbred Program Inc., which is sponsored by the New York Thoroughbred Horsemen's Association (NYTHA) and co-founded by New York Thoroughbred Breeders Inc. "After enjoying years of success as a racehorse trainer, Rick wanted to give something back to the horses who had given him so much. He felt strongly that we have an obligation to provide happy and healthy lives for racehorses when their track careers are over," TAKE2 Executive Director Andy Belfiore said.
A horse lover from a young age, Rick grew up riding hunters and jumpers and always knew he was going to make a career in the horse industry. In the early 2000s, Rick noticed that as warmbloods began taking over the hunter-jumper industry, it was getting harder to find homes for Thoroughbreds when their racing days were over.
To reintroduce Thoroughbreds to the hunter-jumper world, TAKE2 partnered with eight horse shows in just three states to offer 'C'-rated Thoroughbred hunter and jumper divisions in its inaugural year. In 2023, there will be TAKE2 Hunter and Jumper divisions at more than 400 USEF horse shows in 23 states.
"When we started, horse shows had to fill out a host show application to affiliate with TAKE2 and the program grew through our recruitment and by word of mouth," Andy said. "Starting this season, we've changed the rules and now recognize any USEF horse show that offers the rated Thoroughbred hunter and jumper divisions, as we didn't want our League members to miss out on points for those horse shows that hadn't yet filled out the host application."
To further garner interest, the TAKE2 Thoroughbred League was introduced in 2015 to reward those competing in the TAKE2 classes with year-end high-score awards. As the program has grown, TAKE2 has been able to add a few special awards and the $20,000 TAKE2 Hunter/Jumper Finals held yearly at the Kentucky National Horse Show.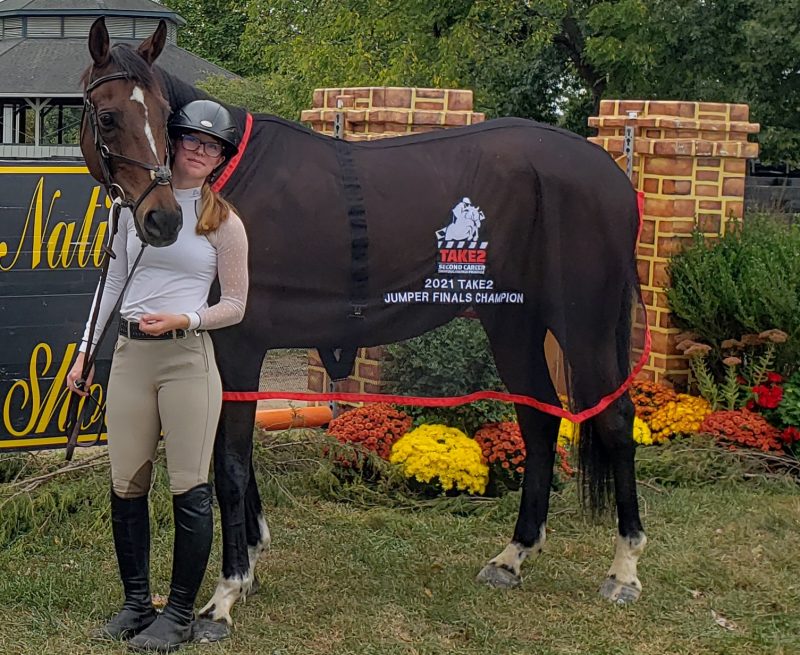 "In 2016, we added the TAKE2 Jet Run Award to recognize the aftercare facilities that help retired racehorses transition from the track to second careers. Then in 2018, to encourage our young horsemen and -women to compete on Thoroughbreds, we teamed up with Thoroughbred Charities of America to offer the TAKE2 Junior Rider Award," Andy said. "Today more than 2,000 Thoroughbreds have participated in TAKE2 hunter and jumper classes with TAKE2 distributing more than $1 million in awards and prize money."
Unfortunately, Rick passed away in 2018 following a battle with cancer; but TAKE2 is continuing the work he started. At the inaugural TAKE2 Hunter/Jumper Finals in 2019 and each year since, the champions are presented with the Richard A. Violette Memorial trophy in his honor.
TAKE THE LEAD
After launching TAKE2, the team realized they needed to create a companion program that would assist the owners and trainers racing at the New York Racing Association (NYRA) tracks in finding aftercare for their horses. "Up until that time, there was no organized system for equine retirement in New York and no safety net to ensure the horses were placed with accredited aftercare organizations," Andy said. TAKE THE LEAD was established in 2013.
Now, when an owner or trainer at an NYRA track has a horse that's ready for its second career, all they need to do is contact TAKE THE LEAD. "Rick Schosberg, our boots on the ground TAKE2 president, along with our aftercare coordinator, Kristen Mason, will go to work collecting all the information and paperwork on the horse. We then reach out to our aftercare partners to find the best placement for each horse," Andy said. "We set up the transportation to get the horse to the aftercare facility and make a donation to help offset the cost of rehab, retraining and rehoming."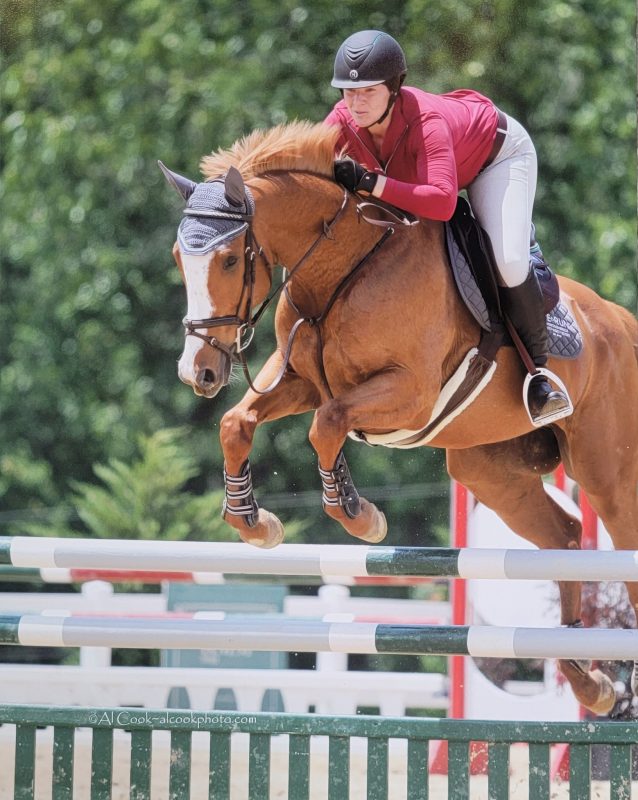 On New Year's Eve 2022, Fight On Lucy became the 1,000th horse retired via TAKE THE LEAD. Trained by TAKE THE LEAD founding member Pat Kelly, Lucy's connections kept with the organization's mantra of retiring "one race early" and chose to send Lucy on to her second career while she was still 100% sound.
"We are on a mission to get owners and trainers to buy into avoiding the 'one last race' syndrome and encouraging them to consider retiring the horse one race early, so that they have the best possible chance of success in a second career. That's the focus of our educational efforts going forward," Andy said.
Going to New Vocations New York brought everything full circle for Lucy. Amanda Vance, who now runs the New York chapter of New Vocations, had coincidentally helped Lucy in the first few weeks of her life when Lucy needed a nurse mare to survive, and Amanda had a pony who could fill that role. After helping her at the beginning, Amanda will once again be part of Lucy's story. While she first helped Lucy survive, Amanda now will make sure Lucy thrives in her second career.
These success stories wouldn't be possible without the New York racing industry embracing TAKE2's mission. Not only do owners and trainers contribute through a small surcharge on horses purchased out of claiming races at NYRA tracks, but they also contact TAKE THE LEAD when the time is right for their racehorses. Additionally, TAKE2 gets a lot of private donations from within the industry.
"We are very grateful for the support we received from the racing and sport horse communities that allows us to continue the work that Rick Violette started," Andy said. "Likewise, we're appreciative of the owners, trainers and riders who compete in the TAKE2 classes—they are such a wonderful group, so passionate about Thoroughbreds and have so much fun with their horses."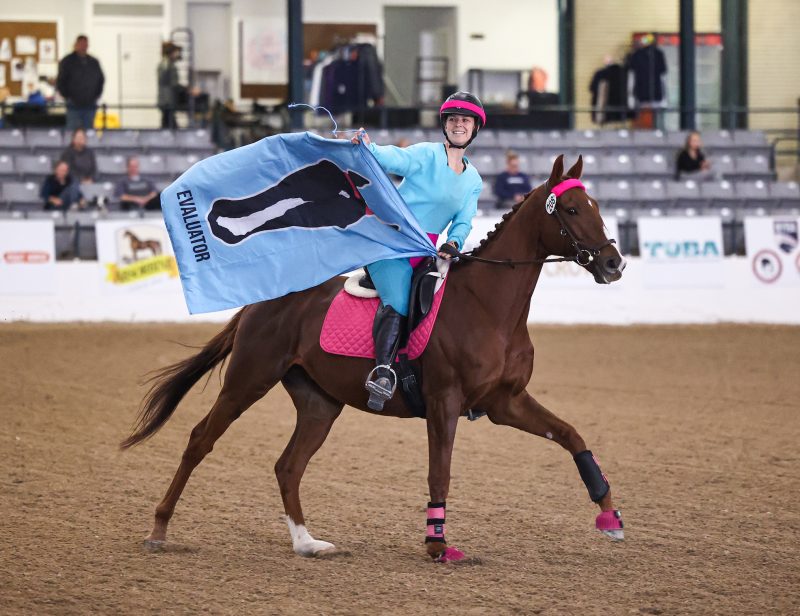 Each of the 1,000 Thoroughbreds retired by TAKE THE LEAD and 2,000 Thoroughbreds competing in TAKE2 classes represents a success story. "It's been amazing to see the dedication and commitment of the racing industry to taking care of our horses beyond the racetrack," Andy said.
For more information visit take2tbreds.com
Double D Trailers Info