CREATE FINANCIAL FREEDOM. Be your own Boss.  Part-time/Full-time.  Work from home.
www.nsinder.com For more info. contact  Joyce jjones@myacc.net or 954-796-1809
MA1
A/C AND POOL HEATING SERVICE 
A/C AND POOL HEATING SERVICE, MAINTENANCE AND REPLACEMENT. 26 years experience. N.A.T.E. certified Journeyman. Highly skilled, reliable and professional service. Best rates in town. Call Marc today to schedule a FREE consultation!  561-801-0168
MA2
AIRPORT TRANSPORTATION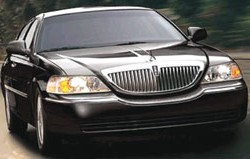 WELLINGTON TOWNCAR & CAB
561-333-0181
Airport Transportation Service
www.wellingtontowncar.com
ON TIME –EVERY TIME!!
JL01
BARN RENTALS
STALLS AVAILABLE FOR AIKEN SPRING CLASSIC. Small private show barn located 12 minutes from show grounds has 9 stall main barn. Stalls are 12×14 matted. Barn has large tiled tack and feed rooms. 6 paddocks, 2 of which have 2 stall barns. Round pen. 160×300 irrigated ring with full course of jumps. Contact 803.640.7227 or carriestinner@yahoo.com"
MA3
WELLINGTON – FIRST CLASS 10-STALL BARN FOR RENT – on 2.3 acres, Groom's quarters, on bridle path. Call (561) 801-2633 or Email: SCOTTBRITAN@AOL.com
JA1
FOR RENT
12 STALL W/APT: Sand ring 5 min from WEF Saddle Trail
14 STALL W/APT: sand ring 5 min from WEF Saddle Trail
6 STALL W/APT: Sand ring 10 min from WEF Saddle Trail
11 STALL W/APT: Sand ring 5 min from WEF Palm Beach Point
12 STALL W/GUEST HOUSE: 15 from WEF Palm Beach Point
Holly Chaney, Boca Executive
561-719-0828  holly@bocaexecutive.com
MA4
LEXINGTON, KY:  7 miles toHorsePark, 19 acre, 15 stall ( all rubber matted) Horse Farm.  Irrigated ring with jumps, 11 large paddocks, washer/dryer, tractor, drag and spreader included.  Grooms quarters and 7 camper hook-ups available on site.  Otis Brown  Brass Lantern Farm  859-361-4440
MA5
BARN AND HOUSE RENTALS
COMPLETELY RENOVATED RANCH FOR RENT:  3/2 home plus 29 Stall Brick Barn, 7 paddocks, approx.50 acres, 450 acre riding range located inOcala,FL.  10 min. from HITS.  Call Sharon  352-895-0288
MA6 
LOXAHATCHEE, FL.  12 Stall Barn for rent. 12×12 stalls, smaller 5 Stall Barn, lighted riding ring, 10 paddocks.  5 acres.  3BR/2BA house with pool also available.  Call for now rate or the next season.   954-274-8149
JUL 1
WELLINGTON – 24 STALL BARN; 2 Tack Rooms/Office (12' x 24' each), Grass Field, 250' x 300', 8 paddocks, Sand Ring, 150 ' x 240', 1100 sq. ft. house, Wash rack, Laundry room, 8/10 mile from Littlewood Show Grounds. Call (954) 448-1044
O810
NEWLY RENOVATED RANCH FOR RENT:  3/2 home plus 29 Stall Brick Barn,  6 paddocks,.50 acres, 450 acre riding range located in Ocala, FL.  12 min. from HITS. Call Sharon  352-895-0288
BOARDING AND TURNOUT
RETIREMENT PENTHOUSE FOR YOUR HORSE – 1 stall available.  12 x12 in a new insulated barn with infrared heating in the  winter and commercial fans in the summer.  7 lighted fenced acres of clay based pasture, so no sand colic worries.  Owners on premises all the time to personally care for your retiree!  30 minutes outside of Aiken, SC.  Stalls open into pasture and will be with 2 personally owned, spoiled horses .  Full board of $325.00 a month, not including extra supplements, trimming or vet.  Nice horses may apply at:tohim@pbtcomm.net or call  803-685-5902
WELLINGTON, PALM BEACH POINT – Stalls for rent, full or partial board, large jump ring, grassy paddocks, hack to show grounds.  Full service facility.  Training available.  For rates,   561-762-5741  tamara411@me.com
JUL 2
BOOKKEEPING SERVICES
ASSURED BOOKKEEPING SERVICES Offering full charge bookkeeping and accounting.  We can come to you, no matter how small your business.  Family owned and operated with confidentiality, integrity, accuracy & timeliness as our mission.  Combining 30+ years experience to serve your business.  561-839-0482
SE05
BREEDING SERVICES
CLONING—Want a horse just like yours?  Cloning produces an exact genetic copy. For more info;  kathleen@replicafarm.com  or 908-310-2125
MA03
CUSTOM CARPENTRY
GWC CONSTRUCTION:   Custom Carpentry Frame to Finish Vince Connery 1-617-413-9513   vince@gwcconstruction.com
www.gwcconstruction.com
DOMESTIC STAFFING SERVICES
SPECIALIZING IN COUPLES – Providing DOMESTICS OF DISTINCTION to those affluent, discerning individuals who have come to expect THE VERY BEST. We offer a variety of staffing services, including chefs/cooks couples, houseman/butler, companion and many more Florida's oldest and most reliable Domestic Agency with over 88 years experience. Allied Employment staffs local, statewide, national and Europe plus the Islands. Allied Employment Domestics. 561-882-4244
www.alliedemploymentdomestics.com
JA7
EMPLOYMENT
EQUINE BARN MANAGER/STABLE POSITION: Beautiful Aiken, South Carolina.  Full time Live-in position for a dedicated, independent and experienced barn manager for a private 5 stall facility.  Must have excellent time management skills, be responsible,  experienced with managing equine property and exercising/riding horses.  Position to include 1 br apt above barn. Responsibilities to include all facets of managing barn and working with vets, farriers, feed stores, etc.  Mature, non smoker with barn experience.  Serious inquires only.  Compensation in excess of apt. and some services to be negotiated.  bluepoppyfarm@gmail.com
MA7 
WANTED: Agent/Driver forWellington,Fla. Based Horse Transportation Operation CDL Required Call: (954) 448-1044
A206
VERMONT, RIDING INSTRUCTOR/MANAGER NEEDED: for a 25 stall facility.  80×180 indoor, large turn outs, on farm hay and much more. 802-233-5932.  ALSO AVAILABLE first and second cut hay for sale.  WILL DELIVER as far south as RI.  802-233-5832
HORSES FOR SALE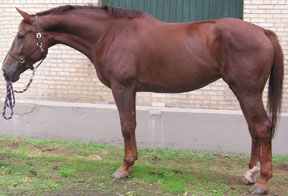 RUBY 17.1 3/4 HAND 9 YEAR OLD MARE BY RUBENZ: Easy and fun to ride. ,Excels in dressage, hunters, jumpers & x-country.  No vices, sound, auto changes.  $10K
www.huntervalefarm.com 607-760-JUMP  607-642-5120
DAVIDHOPPERINC:Amenia,New York12501. Outstanding selection of sport horses-from unbroken to competition ready. Hunters, Jumpers, Dressage, Equitation. All prices, ranges. David Hopper. Cell: 914-474-7175. Barn: 845-373-8897. www.davidhopperinc.com 
FE5
MARK JUNGHERR – Offers for sale, a few select hunters, jumpers, equitation horses.  To view some of these horses, visit:  youtube.com/starlitesales or call  978-460-0631
SE07
TWO 2004 QUALITY BRED DRESSAGE GELDINGS –  Future/Jet Set-D and a grandson of Rubenstein/Donnerhall/Weltmeyer.  Good basics and professionally trained with show experience and sound minds. Call 561-909-8163
AU4
SPORT HORSES & PONIES FOR SALE:  4 –yr-old Welsh-Trakehner Pony Stallion by Schoponi, grey, 14.1 hands, $8,000;  3-yr-old Trakehner bay filly by Malachi,  $12,000;  Two 4-yr-old bay Trakehner fillies, $10,000 each.  Two 2-yr-old bay Trakehners by Malachi – 1 gelding & 1 filly, $9,000 each:  Bay weanling Trakehner colt by Malachi $7,000.  Broodmares for lease – reasonable prices.  Standing the ATA and CSHA- approved stallion Malachi (Graditz  *E*/Advocate*Ps*/Abdullah *Pg*E* bloodlines).  $1,100 Stud fee (book included) Loon Creek Enterprises.   kim@looncreekenterprises.com.  260-468-2392
DEC7
MINIATURE HORSES
DENT FAMILY MINIATURE  HORSE RANCH:  Over 55 years, same location.  Photos and videos of FOR SALE HORSES' at www.dentranch.com  email dentranch@aol.com  772-562-9458
JA10
LAND FOR SALE
SELL OR TRADE – 5 BEAUTIFUL ACRES FOR A 2-3 HORSE TRAILER WITH LIVING QUARTERS.  5 acres in Suwannee County Ranchettes, FL, near Live Oak with quick access to Gainesville.  Perfect for horses and pastures; convenient to local tack & feed stores; close to abundant fishing and hunting; near 3 different rivers and multiple natural springs and parks.  Rolling land with beautiful hardwoods.  20 minutes to Lake City and quick access to Gainesville.  Shape of parcel allows a private entrance and as secluded as you would like.  Perfect for your dream home and horses.  High and dry with no deed restrictions.  Also have house plans with barn and covered arena already drawn up.  New Survey included.  Paid $50,000 now selling in the 20's.  Email: tohim@pbtcomm.net or call 803.466.7399 or 803.685.5902.
AIKEN, SC – LARGE EQUESTRIAN ESTATE LOTS FOR SALE…owner financing available. Lots are within Hatchaway Bridge Farms, the most beautiful equestrian development in Aiken, SC. Only 8 miles from downtown situated in the equestrian corridor on the rural east side of Aiken. Prices range from $100,000 to $1,000,000 a lot……….range from 5 acres to 50…………….fenced with study four board horse fencing, all cleared but with large shade trees left for privacy. Land has sloping views for homes and flat areas for riding facilities. Contact Samantha Charles for more information. All realtors welcome. 803 649-6989 samanthac@sidelinesnews.com
AU5
MASSAGE
UNHURRIED RELAXATION AND WELLNESS MASSAGE: For men and women.  Special $70 for New Clients, 90-Min. (outcall only).  Bill Tedesco, LMT  MA54553. Wellington  561-386-3560
MA9
MASSAGE FOR RIDERS ONLY SPORTS AND REHABILITATION MASSAGE:  Jordan Weiner LMT-MA38880
Neuromuscular/Therapeutic Massage. Wellington561-307-8884  Riders only.
JA11
PONIES FOR SALE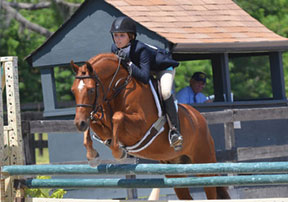 NINE YEAR OLD, 14.1 1/2", IMPORTED/BRANDED, GERMAN RIDING PONY, gelding. Super fancy legitimate A Circuit large pony. Beautiful, great hack with a perfect canter stride, phenomenal jumper.  Show record includes tricolors in Children's, Greens, and Larges. Priced to sell; NO LEASE. Pony is located in VA. For more information: www.hobnobponies.com or 561- 951-4225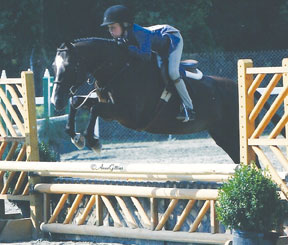 NINE YEAR OLD, 13.2 HAND, WELSH CROSS, MARE. Top hack and always brave to the jumps. Auto lead change. Very kind and vice free. Tricolors in Children's Ponies (including WEF 2011), Greens and the Medium division at A shows. Asking $30k to purchase; $15k for annual lease. Pony is located in VA. For more information: www.hobnobponies.com or 561-951-4225.
PSYCHIC READER
PSYCHIC READING'S by LOLA:  Past, Present and Future.  God's gifted superior can help you in all matters of life.Call Today  561-355-0036
DEC8
REAL ESTATE
UPSCALE DRESSAE SHOW FACILITY:  2 arenas, 1 covered and 1 mirrored arena for LEASE orSALE.  House; 2 bed 2 bath situated on 5 acres.  2 full RV Hookups.  Barns; one concrete barn, 9 Stalls ; one wooden barn, 8 stalls.  1 import/export quarantine barn with 3 stall.  5 min. away from 1-75, 1 hour ride toWest Palm Beach,FL, 45 min to Venice..239-370-0489  patricia.klees@ocfarms.com
MA10
WELLINGTON – WE CAN SELL YOUR PROPERTY! – Our knowledge of the equestrian and local area, personal network, internet marketing tools and honest, friendly, personalized service enables us to effectively market your property. Marino-Swanson Team: Joan R Marino – Broker/Associate (561-793-2122) & Mark G Swanson – Broker/Associate (561-596-6020) BODIS REALTY, INC
MA11
STUNNING EQUESTRIAN ESTATE –Cumming,GA – Gated – 7.2+/- acres with 2 homes.Main home is approx 8,000sf, 4 br/4.5 bath, gourmet kitchen, banquet DR, bonus, ofc, perfect for entertaining, open floor plan, hardwoods, energy efficient, too many upgrades to list. Second home is approx 2800 sf. 3br/2 bath with bonus. Both homes have master on main, kitchen level garage and full basement. Property has paddocks, 4 stall barn, equipment shed, RV port with elect and septic and area for riding ring. Must see!  Betty Oliver, Steel Magnolias Rlty, 678.300.1815  **Video http;//224408.myvideotalkstudio.com/streaming/pages  $1,650,000
MA12
10 ACRE EQUESTRIAN ESTATE –Alpharetta,GA – beautiful rolling hills and a long drive lead to this unique custom craftsman style home. State of the art "smart home" w/remote communication.  Home is low maintenance – cedar and stone with manor steed lifetime roof, copper nails, gutters and down spouts. This home has 4 br/4baths and is situated on property to overlook the beautiful grounds. Gourmet kitchen, open floor plan, finished terrace level w/custom bar and rec room, media room, wine cellar, terrace opens to slate patio, perfect for an outdoor kitchen. Property has pond, riding ring, 4 stall barn with apartment above, storage shed and paddocks. Betty Oliver, Steel Magnolias Rlty, 678.300.1815. Must see to appreciate! $1,475,000
MA13
OCALA, FL 3205 SQ FT HARDIBOARD ON BLOCK HOME AND 8-STALL SHOW BARN:2007-built 4 BR's 3.5 Baths Plus large Bonus Room on 13.19 acres  Less than five miles from HITS. Two levels with Master on main level. Two-car garage and inground Hydrazzo finished pool with salt system.  Architectural beauty, granite, ss appliances, wood cabinets, tile and laminate flooring. MariaGriffin352-208-3580 Busch Realty www.ocalaluxuryhomes.com
MA14
WELLINGTON FL: 5 acres – 7 stall barn with feed and tack rooms. 2 BR's and 1 BA. cottage with pool.  Minutes to Show grounds.  Priced for Quick Sale  Call 305-439-1350 email saluteh7@yahoo.com
DEC10
TRYON N.C. 5300 SQ FT ALL BRICK FARMHOUSE:  5 BR's 4.5 Bath on 16.5 acres, in a private equestrian community.  Directly on the C.E.T.A. trails and connected to the F.E.T.A. trails.  The home offers 3 levels. 3 car garage, master on main level.  Lower level has an additional kitchen, sauna, full bath, bedroom and exercise room.  Short ride to the new Green Creek AA ratedEquestrianCenter, with steeple chase course.  $799.000.00  Call 828-551-5051 for information.
NV 18
www.horsefarmsandcountryhomes.com
CINDY POLK  &  DAVID O'FLAHERTY. REALTORS –  Specializing in horse farms and country homes.   *Land * Huntboxes * Hobby Farms * Polo Clubs * Fine Estates * Professional Equestrian Facilities*    Armfield, Miller & Ripley Fine Properties LLC204 East Washington St.Middleburg,Va.  20117   703-966-9480
MA07
FINE HOMES AND HORSE PROPERTIES: AVAILABLE AT AIKEN,SOUTH CAROLINA'S oldest sporting community. Call or email Courtney Conger, Carolina Company Real Estate Company, (800) 880-0108. E-mail courtneyconger@carolinacompany.com Web Page: www.carolinahorseproperties.com
JL04
RENTALS
FOR LEASE
EQUESTRIAN FACILITY IN GATED COMMUNITY: in Hilton Head area available for LEASE.  RFP available at   www.rosehillpoa.com or email gm@rosehillpoa.com
MA 14
EFFICIENCY IN WELLINGTON: Rental for one. Fully furnished, full kitchen, tv/satellite, W/D. Private entrance. NO SMOKE, NO PETS. $800/month. 1st and security. 561-632-0464 561-790-0857
WELLINGTON 3 BR 2 1/2 B: 1800 sq. ft. complete Luxury Refurbished Town House. Accordion shutters, generator for storm security. MUST SEE $1,400 mo. Call John for more info. 561-644-1144.
POLO FIELD CONDO. Carpinteria/Summerland, CA. 2br/2ba, 3rd floor, center of the field. Beautiful views of polo, ocean, islands. Available May-Sept. $5,200/mo. or $4,800/mo for 4-5 months.
(805) 649/6848 brontereynolds@aol.com
RETIREMENT FACILITIES
YELLOWFRAME FARM, MILLBROOK, NY. SEASONAL RENTALS;  10 stalls available with stable amenities, on 125 acre Private Estate inDutchessCounty.  Excellent turnout, jump field.  Large 2 BR apt. with EIK, LR,1.5 baths.  1 hour north to HITS,SaugertiesNY.  1 hour south to Fairfields/Westchester County horse shows. ALSO- ULTIMATE RETIREMENT FACILITY-great turnout  and lay-up.  For information and details, or visit, please call Paul Fournier 914-475-7969 or (NY) 845-677-5415  www.paulfournier.info
SADDLES
DUETT WIDE SADDLES: We can fit any horse.  Twelve models. Generous trial policy.  www.duettsaddles.com., duettsaddles@yahoo.com
MA16
DUETT WIDE DRESSAGE SADDLES: Fidelio model. Has narrow twist, Largo has cutback panel.  www.duettsaddles.com
MA17
SEEKING EMPLOYMENT
EXP. PROPERTY MGR. AVAILABLE FOR HIRE – Several years working for top equestrian estates inWellington, as well as lg. properties  of 1,000 acres in NY andSouth FL.  Competent in all types of equip., IE tractors, mowers, loaders and their maintenance.  Also, barn landscaping, grass fields (polo, jumping), and arena maintenance.  Exp. in overseeing building, contractors and employees.  CDL license, safe driver and very reliable.  Resume and references avail. upon request.  Please call Ricky  561-267-3598 or email:  hrhoover@att.net
SE18
TRAINERS
SUZANNE LA PORTE – DRESSAGE; Training and Boarding, Year round in Loxahatchee, FL. 561-909-8163 or 561-644-7543
JA08
www.TeamworkDressage.com – Caring Professional Excellence Customized Training Programs for All Levels, Trailer-in-Lessons Welcome.  Select Quality Dressage Horse Sales & Clinics.  Libby and Jules Anderson, Jupiter, FL  Cell 202-213-3191
Email: teamworkdressageinc@comcast.net
JA14
TRANSPORTATION
SHIP WITH CONFIDENCE- CUSTOM AIR-RIDE VANS – ICC, AND DOT licensed. Transportation Dependable coast-to-coast service since 1959!  NATION-WIDE HORSE TRANSPORTATION, INC. Colorado Springs,CO80931  719-392-1888,  Fax: 719-392-1891 www.nwht.net   1-800-451-7696
MA18 
W.J. BARRY HORSE TRANSPORTATION:  Serving the East Coast since 1957.  Licensed and Insured.  Member National Horse Carrier's Association.  (CT)  203-792-2288, or 800-WJBARRY
NV 18
FARMINGTON GREEN HORSE TRANSPORTATION – (561) 791-9686; Cell No. (954) 448-1044 D. O. T. Authorized and Fully Insured Air Ride Equipped, Local and Long Distance.
O854
VANS & TRAILERS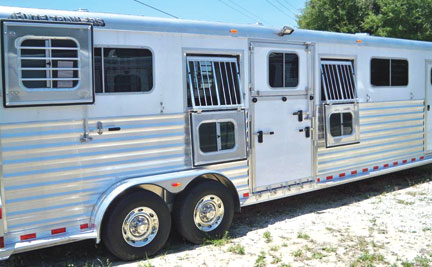 FIDDLER'S TRAILER – Service & Repair Dealer for Elite,Cimarron, Adam & Trailers USA.  Nationwide delivery available  877-434-3353  www.fiddlerstrailers.com
FRANK DIBELLA DELUXE HORSE VANS – New / used horse vans and trailers  2-15 horse.  4 Star, Hawk & Kingston  Dealer.  (PA) 610-495-2270   www.frankdibella.com
Missed the deadline?
You can advertise on the website
Email: Classifieds@sidelinesnews.com

Next issue 4/17/12 – Deadline 3/24/12

List your ad on the Barn Book

Free classifieds
TO PLACE A CLASSIFIED AD:  The cost is $40 for the first 15 words and $1 for each additional word per issue.  $20.00 for each photo. Name, address, phone number, how many issues to run ad and payment (check or credit card number & expiration date) must be included with typed or handwritten ad.  Mail to Sidelines, Inc., 11924 Forest Hill Blvd., Suite 22 #376, Wellington, FL 33414, Email to classifieds@sidelinesnews.com Credit card number, full name and signature must accompany any ad taken by mail, email or phone 561-798-4828.  ALL ADS ARE PRE-PAID. Advertising deadline is 12:00 pm Wednesday, 17 days before publication.  Not responsible for mistakes due to illegible handwriting.  Phone 561-798-4828. No real estate photos.
Double D Trailers Info