Click here to be sure you're viewing the Sidelines Magazine current issue classifieds.
CREATE FINANCIAL FREEDOM. Be your own Boss.  Part-time/Full-time.  Work from home. www.nsinsider.com For more info. contact  Joyce jjones@myacc.net or 954-796-1809
A/C AND POOL HEATING SERVICE
A/C AND POOL HEATING SERVICE, MAINTENANCE AND REPLACEMENT. 29 years experience. N.A.T.E. certified Journeyman. Highly skilled, reliable and professional service. BEST RATES.  Locally serving Wellington and surrounding area Call Marc today to schedule a FREE CONSULTATION!  561-801-0168. You tried others, now GET THE BEST.
AIRPORT TRANSPORTATION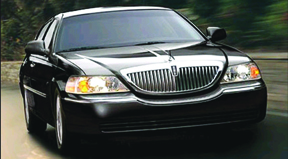 WELLINGTON TOWNCAR & CAB
561-333-0181
Family owned and operated for 19 years. Safe transportation for you and your family. Local or long distance.  www.wellingtontowncar.com
ON TIME –EVERY TIME!!
ART
EXQUISITE, COLORFUL, PASTEL PROTRAITS: For your beloved pets.  Horses, Dogs and Cats   PERSONALIZED KIDS ART to hang or place on furniture..  412-931-6036  carolannie101@aol.com or google: carolannieart
NURSERY WALL ART; ADORABLE KIDS AND THEIR PETS:  PERSONALIZED ART- For wall hanging or table top with frames Please visit:  etsy.com  Go to Carolannie Art  or google Carolannieart
BARN RENTALS
NOW FOR 2015-2016 SEASON
14 STALL W/APT: Sand ring 5 min from WEF   Saddle Trail
6 STALL W/APT:  Sand ring 10 min from WEF Saddle Trail
10 STALL W/APT: Sand ring 5 min from WEF   Saddle Trail
12 STALL W/GUEST HOUSE: 15 from WEF Palm Beach Point
4 STALL BARN in Paddock Park  Available seasonally or annually
Holly Chaney, Boca Executive  561-719-0828
holly@bocaexecutive.com
BARN AND HOUSE RENTALS
24 STALL BARN WITH LIVING QUARTERS, WELLINGTON:  2 Tack Rooms/Office (12' x 24' each), Grass Field, 250' x 300', 8 paddocks, Sand Ring, 150 ' x 240', , Wash rack, Laundry room, 1100 SQ. FT. HOUSE  Short hack to WEF grounds.  Call (954) 448-1044
FARM RENTAL LEXINGTON, KY.: 7.5 miles from Kentucky Horse Park. Four 14' x 14' matted stalls.  Heated wash rack.  Plank fenced paddocks.  Auto waterers.  All year riding ring.  ½ mile turf course. Beautiful abundant  riding trails. Gated entrance.  On site security.  Extra amenities available.  Contact cclexky@aol.com for photos and details.  859-321-8085.
22 STALL, 10 PADDOCK FARM 4 MILES FROM KENTUCKY HORSE PARK,  Luxury  living quarters 2 BR, 1 1/2 B. Furnished. 4 RV spaces. Everything  you need.  Call for more information  Call 928 899 6283
LOVELY BARN APARTMENT IN MIDDLE OF POLO COUNTRY IN AIKEN, SC.: 2 Bd, 1Bth.
Granite counters, high ceilings in beautiful barn.  Room for pets/horses if needed.  Available now through end of January $800/mo, and again from April though January.  Call for quote on horses 803 257-7407 samanthac@sidelinesnews.com
BOARDING AND TURNOUT
LIMITED SPACE AVAILABLE IN TEMPERATE AIKEN. Premiere facility focused on safe happy horses. Whether you're looking for turnout, retirement or layup our peaceful farm will make sure your horse's needs are met by experienced professionals. Please call us today and let us know how we can make you and your horse happy. Caitlin Cobb 321 302-4453 or grandegringa@gmail.com
RETIREMENT PENTHOUSE FOR YOUR HORSE.  2 stalls available, 12 x 12 in a new insulated barn with infrared heating in the winter and commercial fans in the summer. Automatic waterer and 7 lighted, fenced acres of clay based pasture, so no sand colic worries; designed to keep horses in their most familiar and natural setting.  Owners on premises all the time to personally care for your retiree!  30 minutes outside of Aiken, SC.  Stall opens into pasture and will be with a spoiled gelding.  Full board of $350.00 a month, not including extra supplements, trimming or vet.  No stallions or cribbers please.  References upon request.  Nice horses may apply at: tohim@pbtcomm.net or call (803) 685-5902.
FULL BOARD AND TRAINING CENTER: Centrally located in Pinellas County. Walking distance to equestrian parks, show grounds. Beaches within minutes.  Showing, Training, Lessons, Sales, Therapy Center on site.  727-423-7812   pattifiedler1@gmail.com
WELLNESS AND TRAINING CENTER
AMBER GLEN WELLNESS AND TRAINING CENTER:  Offering Aquapacer, Theraplates, Cold  Salt Water, Conditioning and Rehab. Full service training and boarding facility.   Home of Patti Fiedler Training Center. 727-423-7812 www.pattifiedler.com
LIVING QUARTERS RENTALS
DOWN TOWN AIKEN COTTAGE: Quiet street with other equestrian neighbors  Open floor plan, gas fireplace, granite counters.  Furnished or unfurnished  2 Bd 1 Bth,  Fenced yard for pets  $1,500/mo (w/utilities) Seasonal   $850/mo (w/o utilities) Annual Email samanthac@sidelinesnews.com or call 803 257-7407
LOVELY BARN APARTMENT IN MIDDLE OF POLO COUNTRY IN AIKEN, SC   2 Bd, 1Bth.  Granite counters, high ceilings in beautiful barn   Room for pets/horses if needed  Available now through end of January $800/mo, and again from April though January call for quote on horses 803 257-7407   Email samanthac@sidelinesnews.com
LOOKING FOR COTTAGE AND STALL.  Do you need an "elderly" (early 60's!), responsible couple to live on your estate in and out of season with light duties?  Or do you have a cottage/guest house that you would like to lease long-term?  We also need 1 stall as I am not too "elderly" to still ride! If this sounds interesting to you please email  tohim@pbtcomm.net or call (803)685-5902
STALLS FOR RENT
WELLINGTON, PALM BEACH POINT: Private 12 stall barn Dry or full Board. Seasonal or year around.   Large jump ring, hack to WEF. 12 x12 matted stalls, purified water. Call or text for rates. 561-762-5741  Tamara411@mac.com
STALLMATCH ~ "LET ME DO THE GROUNDWORK FOR YOU!"   Providing personalized service and local expertise to match and secure your stabling needs with any available farm in the Wellington, FL and the surrounding areas.  (Seasonal or  year-round). Contact Marcia Lichtenwalner: (561) 707-7673  Website: stallmatch.com  email: stallmatch@gmail.com
STALLS, BOOKING NOW FOR 2016 SEASON; Please call for viewing. Manager / grooms quarters.  561-644-7543.
LOXAHATCHEE GROVES, 7 STALL CBS BARN:  Lighted area. Annual or Seasonal Lease.  Possible grooms quarters.  10 minutes to Wellington.  561-716-5552
8 STALLS FOR RENT IN AIKEN SC: 2 large paddocks, 12×12 matted with water to each stall, washer, dryer, wash rack, perimeter track, some jumps, security gate, owner on premises, night check available. 7 miles from Hitchock Woods off 302. Call 803-678-9806
BREEDING SERVICES
EQUINE CLONING SERVICES  – Make a genetic copy of your horse of a lifetime,  or a stallion from a gelding,  or store tissue for future use.  www.replicafarm.com, 908-310-2125.
CLINICS
Holly Hugo-Vidal  Scheduling Clinics and Training. USEF "R" judge, author of Build Confidence Over Fences Trainer of numerous AA show riders .
Web site:  hollyhugo-vidal.com . Email :pacificblue2020@gmail.com . Mobile 828 674 7983.
DOMESTIC STAFFING SERVICE
SPECIALIZING IN COUPLES – Providing domestics of distinction to those discerning individuals who have come to expect, THE VERY BEST.  We offer a variety of staffing services, including chefs/cooks,couples, houseman/butlers, companion and many more. Florida's oldest and most reliable Domestic-Agency with over 90 years experience.  Allied Employment staffs local, statewide, national and Europe plus the Islands.  Allied Employment Domestics.  561-882-4244   1-888-335-1186 www.alliedomesticsofdistintion.com  alliedemphtcplus.net
EMPLOYMENT
"MARKETING INTERNS NEEDED AT SIDELINES MAGAZINE.  Add a job to your resume or college application and never leave the horse show!   We are looking for outgoing, motivated individuals to assist with distribution at major horse shows throughout the US (and Canada). If you plan on being at an A or AA show, and can help get magazines from the show office to the show grounds, let us know.  We will send you a Sidelines T-Shirt or sweatshirt and post your photo on the Sidelines Facebook page. Please email melissab@sidelinesnews.com or call     561-951-4225
AGENT/DRIVER FOR WELLINGTON, FL . Based Horse Transportation Operation CDL Required Call: (954) 448-1044
2015 CREATE FINANCIAL FREEDOM. Be your own Boss.  Part-time/Full-time.  Work from home. www.nsinsider.com For more info. contact  Joyce jjones@myacc.net or 954-796-1809
FARRIER SUPPLY
FARRIER SUPPLY HOUSE: $10 Shipping US wide, Shipping International. Free tips with VETTEC products, Reward program for money off. Grant Moon Hands On Clinic Oct 29/30. We carry Engage Supplement pattifiedler1@gmail.com or farriersupplyhouse.com.
HORSES FOR SALE
DAVID HOPPERINC: Amenia, New York 12501. Outstanding selection of sport horses-from unbroken to competition ready. Hunters, Jumpers, Dressage, Equitation. All prices, ranges. David Hopper. Cell: 914-474-7175. Barn: 845-373-8897. www.davidhopperinc.com
SPORT HORSE PROSPECTS FOR SALE:. Two geldings – four-year-old black gelding and three-year-old red bay, both by Malachi, $10,500 each. Three-year-old red bay filly by Malachi, $9,500. Yearling filly by Magritte, $9,000. All ATA registered. Super dressage trainer nearby who can start them for you. Also several top-quality Trakehner broodmares for on-farm breeding lease, two repro vet clinics nearby, reasonable lease rates – choose the stallion, we do the work. Loon Creek Enterprises, 260-468-2392, kim@looncreekenterprises.com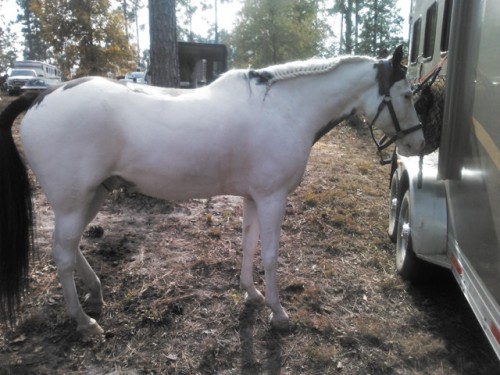 SPIRIT!! 10 year old 15.2 hand Spotted Walking Horse. Such a great horse! Has done a little of everything; parades, foxhunting (both whipping in and in the field), hunter trials, trails (open gates, crosses bridges/ water) and circus tricks. Spirit walks, trots, gaits and canters. Bold and safe, not a spooker. Happy to go out alone or in a group. Tons of personality!!! We love him dearly!! The home is more important than the money, so his price is negotiable. Delivery also available!! Please contact Samantha Charles 803 257-7407 samanthac@sidelinesnews.com
VEHICLE FOR SALE
2008 HONDA CBR1000RR CLEAN TITLE RUNS AND LOOKS EXCELLENT NEVER BEEN  DOWN ONLY 10k MILES. PLEASE AM NOT TRADING FOR ANYTHING. ONLY 2,845 CASH. IF INTERESTED CONTACT (ivancruz1970@gmail.com)
LEGAL SERVICES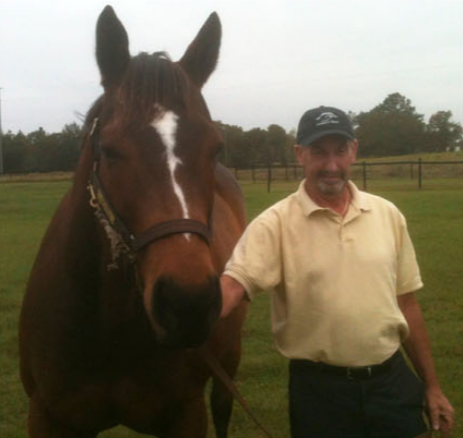 THOMAS NICHOLL ATTORNEY  who also practiced Equine Veterinary Medicine for over 20 years..  Knowledge of all aspects of equine industry  407-228-2131  tom@thomasnicholllawfirm.com
PONIES FOR SALE
7-YEAR-OLD WELSH-TRAKEHNER PONY GELDING BY SCHOPONI: (by Schoenfeld, AHSA Hunter Sire of the Year). Going well under saddle in dressage and free jumps the best. Dam's sire was Grand Prix jumper. Ready for showing in the spring. Super fancy, looks and moves like a small warmblood. Grey, 14.1 hands. Asking $14,000. 260-468-2392
PHOTOGRAPHY & MEDIA SERVICES
MACMILLAN PHOTOGRAPHY & MEDIA SERVICES, Let us do your sale horse photos and/or videos or family and horse/pet portraits. Will do on-farm visits for half or whole day. $275 for half-day photography or $500 for whole-day photography, plus travel expenses if beyond 100 mile radius from our home. Add $50 for half-day videos or $100 for full-day videos. You get all photos/video from the on-farm sessions. Book now -our 2014 calendar is filling up. Contact Kim MacMillan, Huntington, IN, 260-468-2392 or photo@looncreekenterprises.com .
REAL ESTATE
SUMMER IN NEW ENGLAND, TEMPLE NEW HAMPSHIRE, Complete privacy, nestled on 19 acres of open fenced fields and paddocks, this exquisite barn and upscale living space will delight horse, hound and humans. Architectural Digest featured it for its unique and exemplary quality. Eight stall barn includes full amenities. The living quarters afford open living areas, radiant heat, AC ,two bedrooms, 1.5 baths, stunning granite and stone work, custom woodwork, three-bay large garage is oversized allowing space for trucks/trailers. Offered at $ 1,199,000. Contact Linda Fish-Brown-Equine Homes Real Estate, 800-859-2745 ext 705/cell 603-496-5437 or email LFB@equinehomes.com
CINDY POLK  &  DAVID O'FLAHERTY. REALTORS –  703-966-9480: Specializing in horse farms and country homes.   *Land * Huntboxes * Hobby Farms * Polo Clubs * Fine Estates * Professional Equestrian Facilities* WASHINGTON FINE PROPERTIES   204 East Washington St.  Middleburg, Va.  20117  www.horsefarmsandcountryhomes.com
LOXAHATCHEE GROVES, FL 5 acres, custom 3/2 house with 23×25 bonus room, 1000 sq. ft. garage with bathroom (easily converted to barn or granny flat). Motivated seller, $499,000, call for appointment (561) 329-9086
LAKEFRONT COTTAGE IN RESTRICTED SUBDIVISION. Only 11 miles from Tryon Equestrian Center, North Carolina.  Additional acreage available.  $338,000  Call 828-231-5492
CUSTOM BUILT BLUE RIDGE LOG HOME ONLY 20 MINUTES FROM THE NEW TRYON INTERNATIONAL EQUESTRIAN
Center and 10 minutes to gorgeous Lake Lure, North Carolina. Large home with second full kitchen downstairs is perfect for families showing in Tryon, for a vacation home and as a rental. Don't miss this exquisite 3,400 square foot home. It's a dream come true in the mountains of North Carolina. $499,000. Call Jan Westmark at the Keller Williams Lake Lure Professional Realty Group at 828-575-3965 or email JanWestmark@kw.com for more information and pictures.
VACATION RENTAL HOMES
VACATION RENTAL HOMES IN LAKE LURE, NC:  20 minutes from Tryon International Equestrian Center.  Call Distinctive Mountain Lodging  828-625-9500
http://www.distinctivemtnlodging.com/   Email:  lodgingd@bellsouth.net
LOOKING FOR A HOME/FARM NEAR THE NEW TRYON INTERNATIONAL EQUESTRIAN CENTER IN NORTH CAROLINA? This one has 25 acres and already has trainer or grooms quarters. Just add the barn! Magnificent mountain views – $459,000. Call Jan Westmark at the Keller Williams Lake Lure Professionals Realty Group at 828-575-3965 for more information.
WELLINGTON – WE CAN SELL OR RENT YOUR PROPERTY! – Houses, Townhomes, Condos, Equestrian properties For Sale & Seasonal Rentals available. Call today: Joan R Marino  Broker Associate, Lic. in FL (561-793-2122) & Mark Swanson – Broker Associate, Lic. in FL & MA (561-596-6020)  Bodis Realty, Inc
BUNNELL,DAYTONA NORTH FLAGLER COUNTY. FL.  15 minutes from 1-95  1 hour to Ocala. I acre wooded lot   REDUCED  561-798-4828  sishotujec@bellsouth.net
TRANSPORTATION
SHIP WITH CONFIDENCE- CUSTOM AIR-RIDE VANS – ICC, AND DOT licensed. Transportation Dependable coast-to-coast service since 1959!  NATION-WIDE HORSE TRANSPORTATION, INC.  Colorado Springs, CO 80931  719-392-1888,  Fax: 719-392-1891 www.nwht.net   1-800-451-7696
SHIP YOUR HORSE BY AIR WITH CONFIDENCE:  ALEX NICHOLAS AGENCY.  "OLDEST. FULLY LICENSED & INSURED SHIPPING COMPANY IN THE USA."   I.A.T.A. member and in-house custom house brokerage.  Call our competitor first, then call us.  You will not regret it. Daily international flights… 516-678-9100,  info@anaht.com, www.anaht.com
FARMINGTON GREEN HORSE TRANSPORTATION I (561) 791-9686; Cell No. (954) 448-1044 D. O. T. Authorized and Fully Insured Air Ride Equipped, Local and Long Distance.
O854
VANS & TRAILERS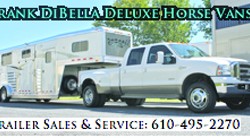 FRANK DIBELLA DELUXE HORSE VANS – We offer a wide selection of new/used horse vans and trailers.  Dealership for 4-Star and Hawk horse trailers.(PA). 610-495-2270  www.frankdibella.com
Missed the deadline?

You can advertise on the website

Email: Classifieds@sidelinesnews.com

Next issue 05/19/2015 – Deadline 05/01/2015

List your ad on the Barn Book

Free classifieds
TO PLACE A CLASSIFIED AD:  The cost is $40 for the first 15 words and $1 for each additional word per issue.  $20.00 for each photo. Name, address, phone number, how many issues to run ad and payment (check or credit card number & expiration date) must be included with typed or handwritten ad.  Mail to Sidelines, Inc., 11924 Forest Hill Blvd., Suite 22 #376, Wellington, FL 33414, Email to classifieds@sidelinesnews.com Credit card number, full name and signature must accompany any ad taken by mail, email or phone 561-798-4828.  ALL ADS ARE PRE-PAID. Advertising deadline is 12:00 pm Wednesday, 17 days before publication.  Not responsible for mistakes due to illegible handwriting.  Phone 561-798-4828. No real estate photos.
Double D Trailers Info