Do you have a plan? Concerned about the economy? Want to look younger and feel better? For more Information call or email  Joyce at 954-796-1809 or jjones@myacc.net
M232
AIRPORT TRANSPORTATION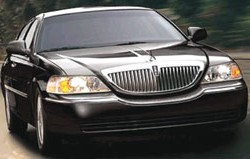 WELLINGTON TOWNCAR & CAB
561-333-0181
Airport Transportation Service
www.wellingtontowncar.com
ON TIME –EVERY TIME!!
JL01
BARN DESIGN & CONSTRUCTION
5 STAR BUILDERS SPECIALIZES IN CONSTRUCTION =  of stables with living quarters throughout western Palm Beach County.  Our team of highly specialized craftsmen will design, schedule, build and finish a legacy stable for your property, horses and trainers. Please call us at 561-795-1282
MA01
BARN RENTALS
WELLINGTON DRESSAGE RENTAL: Beautiful 5 star facility, suit trainer.  Visit us at maverickfarmsinternational.com
OCT1
4-8 DRY STALLS WITH STUDIO APARTMENT – Dressage Ring, Round pen, Turn-out.  Seasonal.  Centrally located between White Fences and the Equestrian Show grounds. 561-644-7543  Suzanne La Porte 561-909-8163
OCT2
UP TO 24 STALLS IN A PRIVATE GATED COMMUNITY:  Plenty of bridle paths for trails and hacking distance to Show-Grounds (about 1 mile). Large all weather irrigated ring with jumps.  New state of the art German footing technology, (GGT).  10 grassy and irrigated paddocks, hot/cold wash racks 2 laundry facility's. 2 tack rooms, round pen.  ALSO 2 one-bedroom apartments available, completely furnished.  Trailer/camper parking and hookups.  Contact Simon at; 561-632-6291 or email euroexperts2004@yahoo.com
OCT3
SADDLE TRAIL-7 MIN. HACK TO WEF:  6 stalls,5 grass paddocks, large sand arena, jumps available.  All the Bells and Whistles,  Call Now!   Mary Ellen Sencer  561-512-4340  Saddle Trail Realty  saddletrailsrealty@gmail.com
OCT4
WELLINGTON  10 STALL BARN:  12X24 tack room, ample storage, round pen, heated wash rack, laundry room, 3 acre jump field – GREAT footing, ample paddocks, one BR luxury apt. with pull out couch. Short hack to show.  Please call 561-797-9544
OCT5
12 STALL SHOW BARN W/APARTMENT – Lush paddocks, 2 rings, hack to WEF show grounds.   www.stonegatefarmfl.com   561-236-6830                                                            SE19
WELLINGTON – Three-minute walk to WEF north grounds. Barn, paddock, ring, grooms' quarters  630-728-2875  showmom111@yahoo.com                                                               SE03
WELLINGTON, SADDLE TRAIL – Beautiful 14 stall CBS center isle barn.   A/C, tack room, laundry room, feed room.  Fly system.  5 grassy paddocks.  2 wash stalls.  100 x 200 fiber ring, Large fully furnished APARTMENT.  Across from Show grounds.  561-722-9801  www.DiamondGStables.com                              SE04
WHITE FENCES – 1-18 stalls, screened barn, 3 tack rooms, 3 wash stall, large storage area, feed room, dressage arena with mirrors, 5 acre ride or jump field with exercise mound, grassy turn outs.   Nice 1 BR/1B Apt. and Studio Apt.  All on 15 beautiful acres,,,, Trainers welcome  561-793-5192  www.happydayfarm.com  emstoebe@bellsouth.net
SE20
LOXAHATCHEE;  10 Acres, 12 stalls, grooms quarters, dressage arena, minutes to WEF or White Fences, Seasonal  561-716-5552    OCT6
WELLINGTON – HACK TO WEF – NEW FACILITIES IN SADDLE TRAIL PARK –  SEASON – South side of GreenbrIar, 4 acres, CBS 12 STALL BARN & Grooms quarters. 150×200 GGT footing, Professional Ring, TRACK, 6 paddocks.  MUST SEE.  561-249-3436  email  pals2@comcast.net   Before it's gone!
OCT7
WELLINGTON, WEF, PALM BEACH POINT –   12 stall barn. Hack to Show grounds.  Grassy paddocks, large jump ring w/jumps.  tamara411@me.com   561-762-5741
OCT8
LITTLE RANCHES, FL. – 10 acres.  Concrete barn, 8 stalls, shutters, AC tack room, feed room.  Bathroom facilities, hot water.  Prefers I renter.  Seasonal or year round.  305-785-8460  carmenclements@comcast.net
AU1
WELLINGTON, FL:  PRIVATE TRAINING FACILITY SHARED WITH CHRIS HICKEY:  Six stalls available w/private laundry, tack., feed. Air conditioned  One-bedroom apartment also available.  Oversized dressage arena, round pen, plenty of paddocks.  Gated entrance, access to miles of trails.  Go to  www.oakmeadowsfarm,com for more details or  Contact owner 803-579-0890
Aiken, SC. For lease: Beautiful small show barn. 9 stall main barn. Includes large, tiled tack room, feed room, laundry room. Indoor and outdoor wash racks. Stall are 12×14 matted. 6 paddocks, 2 of which include an additional 2 stall barn. Round pen. 160×300 irrigated ring with full course of jumps. Lovely private setting located on the south side convenient to all horse venues. For more information, contact 803.640.7227 or email carriestinner@yahoo.com
BARN AND HOUSE RENTALS
WELLINGTON – FIRST CLASS 10 STALL BARN FOR RENT – on 2.3 acres, Groom's quarters, on bridle path. Call (561) 801-2633 or Email: SCOTTBRITAN@AOL.com
JA01
WELLINGTON RENTALS –BARNS AND HOUSING.   CALL NOW! NANCY BULLS  WESTWIND REALTY LLC   561-635-9297  CELLnancybulls@yahoo.com
WELLINGTON SEASONALRENTALS BARNS, HOMES FOR SALE  Hack to WEF.  Stalls w/ or w/o grooms apartment, sand ring, grassed turnouts.   ALSO Luxurious Pool Home, Greenview Cove – seasonal rental.   FOR SALE: 5 acre Equestrian estate, minutes to WEF.  5,736 sq .ft  pool home w/ grand staircase, two charming cottages, 7 stall barn w/ kitchen, bath, sand ring.  Joan R. Marino 561-793-2122,  Mark G Swanson  561-596-6020  Home Run Real Estate, Inc
OCT9
LOXAHATCHEE, FL.  12 Stall Barn for rent. 12×12 stalls, smaller 5 Stall Barn, lighted riding ring, 10 paddocks.  5 acres.  3BR/2BA house with pool also available.  Call for now rate or the next season.   954-274-8149
JUL 1
WELLINGTON AREA – 3/2 Equestrian Ranch w/CBS Barn & Pole Barn on 2.5 beautiful acres.  Annually or Seasonally rental.  ALSO FORSALE.  561-212-9081
AU2
WELLINGTON – 24 STALL BARN; 2 Tack Rooms/Office (12' x 24' each), Grass Field, 250' x 300', 8 paddocks, Sand Ring, 150 ' x 240', 1100 sq. ft. house, Wash Rack, Laundry Room, 8/10 mile from Littlewood Show Grounds. Call (954) 448-1044
O810
BOARDING
RETIREMENT PENTHOUSE FOR YOUR HORSE – 1 stall available.  12 x12 in a new insulated barn with infrared heating in the  winter and commercial fans in the summer.  7 lighted fenced acres of clay based pasture, so no sand colic worries.  Owners on premises all the time to personally care for your retiree!  30 minutes outside of Aiken, SC.  Stalls open into pasture and will be with 2 personally owned, spoiled horses .  Full board of $325.00 a month, not including extra supplements, trimming or vet.  Nice horses may apply at:

tohim@pbtcomm.net

or call  803-685-5902
BOARDING AND TURNOUT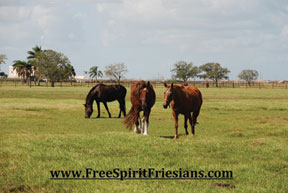 RETIRE YOUR HORSE IN WELLINGTON! – 80 Acre Facility, Full /Basic Board, 5-20acre Pastures, Shelter, Youngstock, Broodmares & Retired horses welcome!  Starting at  $300 www.FreeSpiritFriesians.com  561-762-9020
AIKEN, SC –  Large grassy pastures with trees for shade.  $200/mo first horse and $150 additional. Will check on horses daily and refill water trough. 803 257-7407
JN27
WELLINGTON, PALM BEACH POINT – Stalls for rent, full or partial board, large jump ring, grassy paddocks, hack to show grounds.  Full service facility.  Training available. For rates,   561-762-5741  tamara411@me.com
BOOKKEEPING SERVICES
ASSURED BOOKKEEPING SERVICES Offering full charge bookkeeping and accounting.  We can come to you, no matter how small your business.  Family owned and operated with confidentiality, integrity, accuracy & timeliness as our mission.  Combining 30+ years experience to serve your business.  561-839-0482
SE05
BREEDING SERVICES
CLONING—Want a horse just like yours?  Cloning produces an exact genetic copy. For more info;  kathleen@replicafarm.com  or 908-310-2125
MA03
DOMESTIC STAFFING SERVICES
SPECIALIZING IN COUPLES – Providing domestics of distinction to those discerning individuals who have come to expect THE VERY BEST.  We offer a variety of staffing services. Florida's oldest and most reliable Domestic Agency with over 87 years experience. Allied Employment staffs local, statewide, national and Europe plus theIslands.  Allied Employment Domestics     561-882-4244  email kgm007@comcast.net  www.alliedemploymentdomestics.com
AP02
EMPLOYMENT
WORKING STUDENT – Wanted for Grand Prix Rider, Suzanne La Porte,  Position open now.  Resume required. Needs gentle soul with knowledge.  561-909-8163
SE06
WANTED: Agent/Driver for Wellington, Fla. Based Horse Transportation Operation CDL Required Call: (954) 448-1044
A206
HORSES FOR SALE
DAVIDHOPPERINC –Amenia,New York12501. Outstanding selection of sport horses-from unbroken to competition ready. Hunters, Jumpers, Dressage, Equitation. All prices, ranges. David Hopper. Cell: 914-474-7175. Barn: 845-373-8897. www.davidhopperinc.com
FE5
JAMES IS A KIND TRUSTING HORSE –  His age reflects 4 years of light Fox hunting.  Please refer to;  dreamhorse.com   ID# 1697576
OCT11
MARK JUNGHERR – Offers for sale, a few select hunters, jumpers, equitation horses .  To view some of these horses, visit:  youtube.com/starlitesales or call  978-460-0631
SE07
TWO 2004 QUALITY BRED DRESSAGE GELDINGS –  Future/Jet Set-D and a grandson of Rubenstein/Donnerhall/Weltmeyer.  Good basics and professionally trained with show experience and sound minds.  Call 561-909-8163
AU4
HORSES WANTED
EQUESTRIAN COLLEGE RECRUITER LLC –  is looking for some nice school horses that are serviceably sound. These horses can compete on the flat through jumping 3'6". Many colleges are looking for mounts to replace some of their school horses that are retiring. I have placed about 8 horses in the last few months. You get the satisfaction of finding your horse a new home where he will be well cared for and loved and you may qualify for a tax write off. This is a free service and colleges are anxiously waiting on some new arrivals. Please visit www.EquestrianCollegeRecruiter.com and click on the donation link.
JN28I
LAND FOR SALE
REDUCED FOR QUICK SALE!! 5 BEAUTIFUL ACRES in Suwannee County Ranchettes, FL, near Live Oak; perfect for horses and pastures; convenient to local tack & feed stores; close to abundant fishing and hunting; near 3 different rivers and multiple natural springs and parks. Rolling land with beautiful hardwoods. 20 minutes to Lake City and quick access to Gainesville. Shape of parcel allows a private entrance and as secluded as you would like. Perfect for your dream home and horses. High and dry with no deed restrictions. New Survey included. $29,900. Email: tohim@pbtcomm.net or call (803) 466-7399 or (803) 685-5902.
AIKEN, SC – LARGE EQUESTRIAN ESTATE LOTS FOR SALE…owner financing available. Lots are within Hatchaway Bridge Farms, the most beautiful equestrian development in Aiken, SC. Only 8 miles from downtown situated in the equestrian corridor on the rural east side of Aiken. Prices range from $100,000 to $1,000,000 a lot……….range from 5 acres to 50…………….fenced with study four board horse fencing, all cleared but with large shade trees left for privacy. Land has sloping views for homes and flat areas for riding facilities. Contact Samantha Charles for more information. All realtors welcome. 803 649-6989 samanthac@sidelinesnews.com
PERSONAL SERVICES
LET US DO THE TASKS THAT KEEP YOU FROM OTHER CONCERNS: Office work, bill pay, errands or barn chores.  Wellington residents and life-time horsemen with great attitudes and references for season or year-round needs.  561-889-2344
PONIES FOR SALE
L'IL DECO – TOBIANO SPORT PONY – 2nd Generation Art Deco – Pinto, Oldenburg/Shetland cross, 14.1hh Gelding currently training and showing in multiple disciplines – Dressage, Eventing, Hunter/Jumper and Fox Hunting.  He sails over 2'9" hunter course jumps with great endurance and accuracy.   Foaled February, 2004.  Flashy, kind pony with beautiful markings:  a Medicine Hat, natural eye tattoo and white eyelashes!  Price $5,000.  Call (828) 808-1040 or email: quinnsarah@att.net
JA15
CALL WOODLANDS FOR TOP OF THE LINE Fancy, med. & large ponies going well u/s @ good prices.  Also young and breeding stock.  434-636-5522    www.woodlandsponies.com
SE09
SUPER FUN PONY FOR SALE! Welsh Cob cross, 15, 14 H, chestnut with star, strip, snip and flaxen mane/tail. Has done hunters, jumpers, police horse training, parades, trails and Pony Club. Travels great. Will work for short stirrup, older children or small adult. Approved home only. (IN) 260-468-2392 or kim@looncreekenterprises.com , $2,800.
JA10
REAL ESTATE
AMAZING SELECTION OF WELLINGTON PROPERTIES – FOR SALE- BARNS, HOUSES & CONDOS Saddle Trail Realty, LLC  Mary Ellen Sencer  561-512-4340 saddletrailsrealty@gmail.com
AP10
***NORTH CAROLINA, COLONIAL 13-ROOM EQUESTRIAN ESTATE ON 130 ACRES– Over 5,000 sq. ft., 1st & 2nd floor master BR's.  Vinyl fencing, 22-stall barn w/water & hayfeeds, 2 tack rooms, office w/full bath, kitchen,& laundry.  3BR/2BA keeper's quarters.   $1,290,000 RE/MAX Hometown, Paul & Connie Sedlak  csedlak@mindspring.com   888-839-9412
***NORTH CAROLINA, PRISTINE WORKING HORSE FARM ON 32 ACRES – Elegant 3500 sq. ft. all brick home with 1st floor master.  Very private setting.  6-stall barn, 2 round pens, lighted sanded arena, tack room, training rings.  $599,000  RE/MAX Hometown, Paul & Connie Sedlak  csedlak@mindspring.com   888-839-9412
HORSE FARM FOR SALE – TryonN.C.  39 acres of rolling pastures, streams & wooded trails. 3200 sq. ft. home in excellent condition & superbly built.  16×32 in-ground pool & gazebo.  4 stall barn, tack room, wash stall.  Barn is built withTennessee timber into the hillside with easy access to overhead drive up hay storage.  3 car garage with large workshop area and upstairs apartment   ready for finishing.  Access to miles of riding trails directly from property.  Close location to all of Tryon's horse show grounds.  Offered at $1,400.000.  Call 828-894-3556 for more details and photo
AU6.
LEXINGTON KY – OUTSTANDING FACILITY:  Located 15 min from KY Horse Park.  Private, gated, gorgeous facility on 35 acres – 2 barns, a 2O stall barn and a 4-stall barn, 16×14 ft stalls (4.3 x 4.9m). Multiple tack rooms, wash stalls, feed rooms, a/c, hay storage, space, storage building.  Sand ring (Rob Murphy construction) 150×260 Ft (46x80m), 11 grass paddocks & turnout, 3 acre grass riding area, training track, riding trails.  3-bedroom house next to barn.  Optional:  sophisticated house overlooking paddocks.  Website:  www.ElkornEquine.com  Phone 859-293-0452  Email: bryanstationfarm@windstream.net
OCT12
15 ACRES, LARGE OAKS – 10 minutes  to downtown Aiken.  $65,000.  Owner financed.  Illness forces sale.  561-793-4661
SE11
STUNNING EQUESTRIAN ESTATE – 7.2+- acres w/2 homes, Cumming, GA.  Original home,2800sf. Has been updated.  Main home, built '02, approx. 5500sf.  Open floor plan, hardwood floors, too many upgrades to list.  Site has paddocks, 3-4 stall barn, equipment shed and RV Port.  Call Betty Oliver 678-300-1815, Steel Magnolias, **Video http://224408.myvideotalkstudio.com/streaming/pages
OCT13
SOUTH FLORIDA POLO FACILITY FOR RENT OR SALE – 160 acres ranch with 18 acres Polo field, 11 stall barn w/2 BR & BA above.  A 3 BDR manufactured home on site.  Multiple large & small boards paddock, multiple large wire turnout field with water and grass, round pen, 5/8 mile exercise track.  Located between Indiantown & Okeechobee. 1 hr. to Wellington. Available fall 2011 to US Open 2012 Final.  Contact Bruce Carter   561-718-9184  Superturf@comcast.net
SE14
CALL SUZY HASLUP – A leading agent for all your equestrian needs.  Specializing inAIKEN,S.C.  Short term rentals, purchases and sales.  Visit www.aikenhorserealty.com or call 803-215-0153
AP06
JUDY ROSSI, KELLER WILLIAMS REALTY WELLINGTON  – Equestrian, residential, rentals, investment properties. Cell:  1-561-985-4466  Email:  judyrossi@yahoo.com  website:  www.judyrossi.com
MA06
www.horsefarmsandcountryhomes.com
CINDY POLK  &  DAVID O'FLAHERTY. REALTORS –  Specializing in horse farms and country homes.   *Land * Huntboxes * Hobby Farms * Polo Clubs * Fine Estates * Professional Equestrian Facilities*    Armfield, Miller & Ripley Fine Properties LLC 204 East Washington St.Middleburg,Va.  20117   703-966-9480
MA07
FINE HOMES AND HORSE PROPERTIES – available atAiken,South Carolina's oldest sporting community. Call or email Courtney Conger, Carolina Company Real Estate Company, (800) 880-0108. E-mail courtneyconger@carolinacompany.com Web Page: www.carolinahorseproperties.com
JL04
RENTALS
UNIQUE SPANISH STYLE HOME:  Available for seasonal rental in desirable Pinewood East.
3 BR 3BA with separate casita for guests.  Pool, large yard and gourmet kitchen.  Call for pricing. Heather  561-722-6702
OCT14
SUGAR POND MANOR HOME: 3 BR 2BA 2 car garage,  Screened patio and pool. 10 minutes from Horse Show and in great school district.  Available seasonally or year round.  Call 561-644-1449 or email: paulagolden2010@gmail.com
OCT15
SEASONAL ROOM FOR RENT:  In 2/1 pool home. House privileges.  4 miles to Polo & Equestrian Show grounds.  Call for rate  561-333-4285
OCT16
FURNISHED 3 BR, 2 BA, 2 CAR GARAGE – Including utilities,10 minutes to Polo andEquestrianCenter   $3,500. per month,  561-503-1639
OCT17
RETIREMENT FACILITIES
SEASONAL RENTAL, MILLBROOK, NY – 10 stalls available on a 125 acre estate in Dutchess County. Excellent turnout with lush grazing.  Jump field.  Large 2 BR apt. with EIK, LR, 1.5 baths.  I hour north to HITS, Saugerties, NY.  I hour south to Fairfield/Westchester County horse shows.  ALSO—ULTIMATE RETIREMENT FACILITY—great turn out and lay up.  For information and details, or a visit, please call Paul Fournier (NY)  845-677-5415 or 914-475-7969  www.paulfournier.info
MY10
SEEKING EMPLOYMENT
EXP. PROPERTY MGR. AVAILABLE FOR HIRE – Several years working for top equestrian estates inWellington, as well as lg. properties  of 1,000 acres in NY andSouth FL.  Competent in all types of equip., IE tractors, mowers, loaders and their maintenance.  Also, barn landscaping, grass fields (polo, jumping), and arena maintenance.  Exp. in overseeing building, contractors and employees.  CDL license, safe driver and very reliable.  Resume and references avail. upon request.  Please call Ricky  561-267-3598 or email:  hrhoover@att.net
SE18
TRAINERS
SUZANNE LA PORTE – DRESSAGE; Training and Boarding, Year round in Loxahatchee, FL. 561-909-8163 or 561-644-7543
JA08
TEAMWORKDRESSAGEINC. = CARING PROFESSIONAL EXCELLENCE
Customized Training Programs for All Levels. Board and Training multiple options. Trailer-in-Lessons Welcome.  FEI Schoolmasters Available.  Select Quality Dressage Horse Sales.  Clinics.  High Performance   Libby & Jules Anderson. Jupiter, FL. Cell: 202-213-3191  E-mail: teamworkdressage@verizon   www.teamworkdressage.com
NV24
TRANSPORTATION
STREAMLINER DELUXE 8 HORSE, 54K mi. kept in barn, absolutely beautiful.  DRASTIC PRICE REDUCTION……..Now only $36,500.00.  Possible financing, for more pictures and info.alex@newrivermarina.net  954-816-5993
FE22
SHIP WITH CONFIDENCE- CUSTOM AIR-RIDE VANS – ICC, AND DOT licensed. Transportation Dependable coast-to-coast service since 1959!  NATION-WIDE HORSE TRANSPORTATION, INC. Colorado Springs,CO80931  719-392-1888,  Fax: 719-392-1891 www.nwht.net   1-800-451-7696
SE16
FARMINGTON GREEN HORSE TRANSPORTATION – (561) 791-9686; Cell No. (954) 448-1044 D. O. T. Authorized and Fully Insured Air Ride Equipped, Local and Long Distance.
O854
VACATION
RIDE IRISH – FROM TRAIL RIDING- throughConnemara to cross-country jumping on a two-star event course to hunting with the Galway Blazers, enjoy the ride of a lifetime with the legendary Willie Leahy.  Packages tailored to the individual.   www.irishridingadventures.com  336-312-5996                                              SE17
VANS & TRAILERS

2008 4 HORSE TURNBOW TRAILER FOR SALE – 2 ramps, SL, reverse load, 10ft LQ 7'6 tall 8' wide aluminum/steel.  www.FreeSpiritFriesians.com 561-762-9020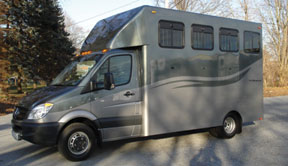 FRANK DIBELLA  DELUXE HORSE VANS – New /used horse vans & trailers 2-15 horse. 4-Star, Hawk & Kingston Dealer. (PA)  610/495-2270
www.frankdibella.com
FE 23
Missed the deadline?
You can advertise on the website
Email: Classifieds@sidelinesnews.com

Next issue 09/10/11 – Deadline 08/19/11

List your ad on the Barn Book

Free classifieds
TO PLACE A CLASSIFIED AD:  The cost is $40 for the first 15 words and $1 for each additional word per issue.  $20.00 for each photo. Name, address, phone number, how many issues to run ad and payment (check or credit card number & expiration date) must be included with typed or handwritten ad.  Mail to Sidelines, Inc., 11924 Forest Hill Blvd., Suite 22 #376, Wellington, FL 33414, Email to classifieds@sidelinesnews.com Credit card number, full name and signature must accompany any ad taken by mail, email or phone 561-798-4828.  ALL ADS ARE PRE-PAID. Advertising deadline is 12:00 pm Wednesday, 17 days before publication.  Not responsible for mistakes due to illegible handwriting.  Phone 561-798-4828. No real estate photos.
Double D Trailers Info