MISS THE CURRENT PRINT ISSUE?
Would you like to list your Classified Online this Month?
Call us at 561-797-9199 or email: classifieds@sidelinesmagazine.com
Click here to be sure you're viewing
the 
current 
Sidelines Magazine classifieds issue.
BARN AND STALL RENTALS
FOR 2019-2020 SEASON
RENT EARLY MANY MORE TO CHOOSE
FOR THIS SEASON
ALSO SOME BEAUTIFUL PROPERTIES
2 STALLS W/APT & GGT Dressage ring-Saddle Trail
4 STALLS in Palm Beach Point
6 STALL BARN w/apt & ring -Saddle Trail
4 STALL BARN – PADDOCK PARK
Holly Chaney • Douglas Elliman
561-719-0828  hollychaneygroup@gmail.com
Saddle Trail, Wellington.
Hack to WEF
6 Stalls & Groom's efficiency.
Large Sand Ring. Grass paddocks.
Pictures available $14,000 monthly
Contact 561-307-4878
Private Barn in White Fences
10 dry stalls available,
Large grass Field for Exercising
Sand Arena and Turn out Paddocks
ems@happydayfarm.com * www.happydayfarm.com
LEXINGTON KY, 3 MILES FROM I-75
Layovers/ Full Care Boarding
14 x 14 stalls, round pen, rv hookups
Experienced Care,Great Rates
Excellent Reviews & References,
TheHorseLodge.com • Call 859-559-1409
Find us on Facebook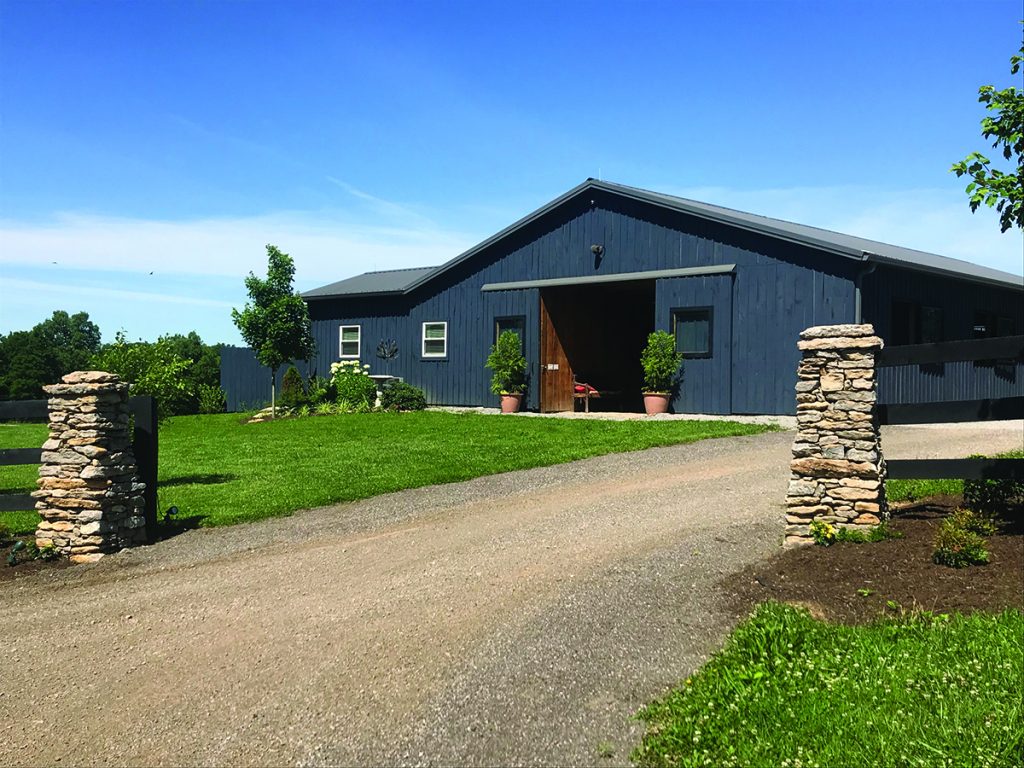 BREEDING
EXCLUSIVE US BREEDING
TO TOP STALLIONS:
REPLICA FARM HAS FROZEN SEMEN FOR:
– Tamarillo – William Fox-Pitt's Legendary Anglo-Arab Eventing
horse, through his cloned stallion Tomatillo
– Cruising (ISH), Traditional Irish Draught, top show jumper who
has produced successful international eventers and jumpers,
thru his cloned stallions
– ET-FRH, Hanoverian Grand Prix Jumper who won the World
Cup twice as well as earning the too place in the WBFSH
ranking three years in a row and countless international
jumping competitions
908-310-2125 Replica Farm
DESIGN YOUR DREAM HORSE
with stallion of your choice!
Embryos for sale from Elite Hanoverian/BWP mare cloned from
consistent producer of top International show jumpers such
as Shutterfly
908-310-2125 Replica Farm. USA.
CLONING
Make a copy of
YOUR HORSE OF A LIFETIME!
We also clone dogs and cats.
Special pricing available for cloning
One HORSE, and one DOG at the same time.
Replica Farm 908-310-2125
EQUESTRIAN MARKETPLACE
BUY AND SELL EQUESTRIAN GEAR!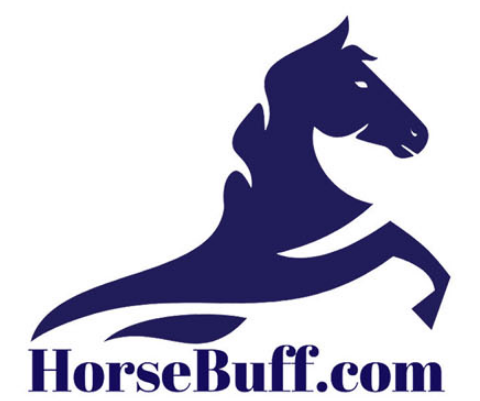 HORSEBUFF.COM is the new way to buy and sell gear!
EQUINE PRODUCTS
All natural GUM BITS
CHEWING GUM for horses
Gain the Advantage
Activates salivation * All natural ingredients
Encourages submission * Eliminates teeth grinding
Promotes chewing activity * Safe for competition horses
www.gumbits.com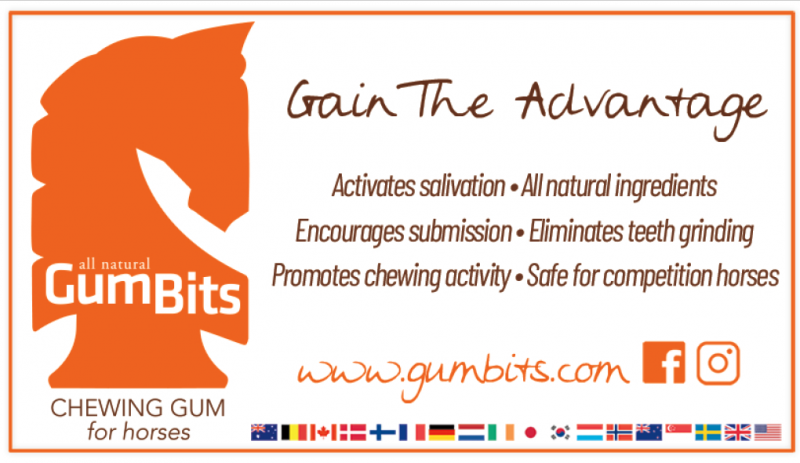 HORSES FOR SALE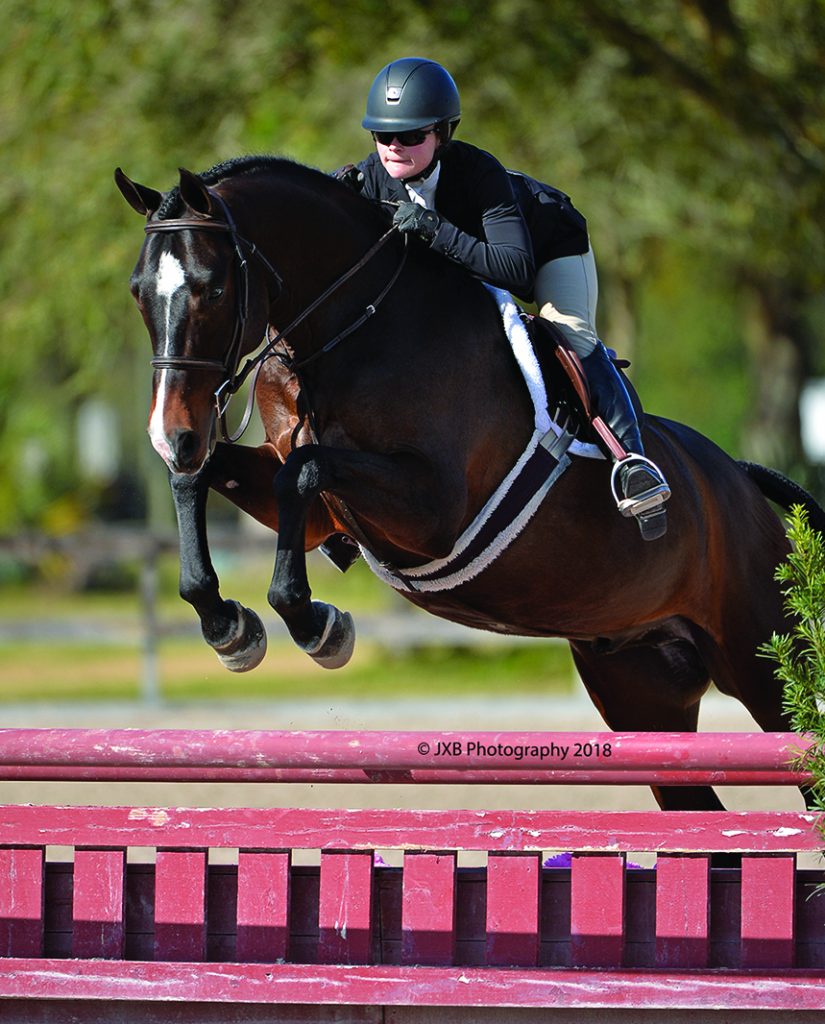 HUNTER FOR SALE
MACALLAN
2010 16.2 1/4H Oldenburg Gelding
Suitable for Junior/Amateurs
or Child/Adult Hunters
310-924-0768 or 704-608-5713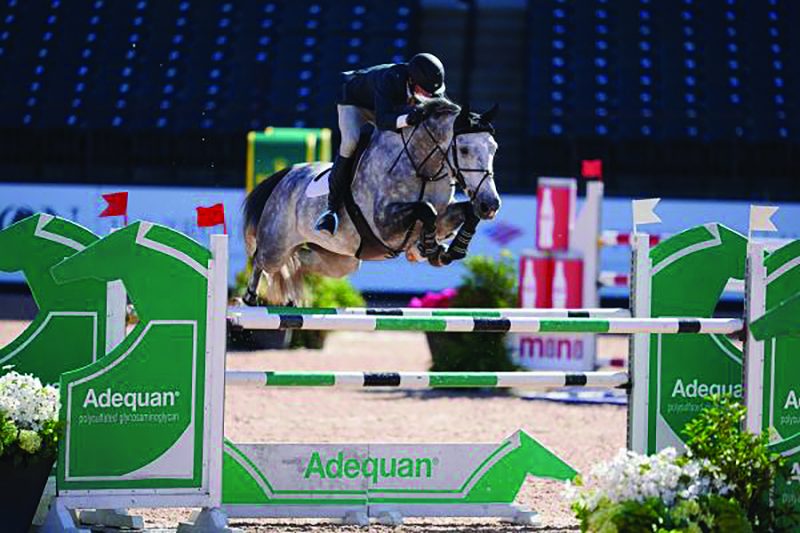 JUMPER FOR SALE
CONELLA I
2010 16.2H Holsteiner Mare
High Jr/AO and Grand Prix Prospect.
Currently showing 1.40m
310-924-0768 or 704-608-5713
HORSE RETIREMENT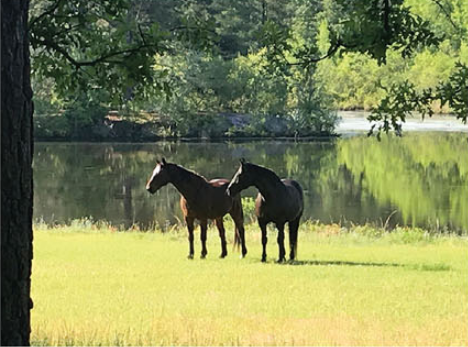 MILL RACE FARM AIKEN, SC
Warm Weather Luxury Horse Retirement
Breaking, Training, Layups
803-640-1818
HORSE SHOES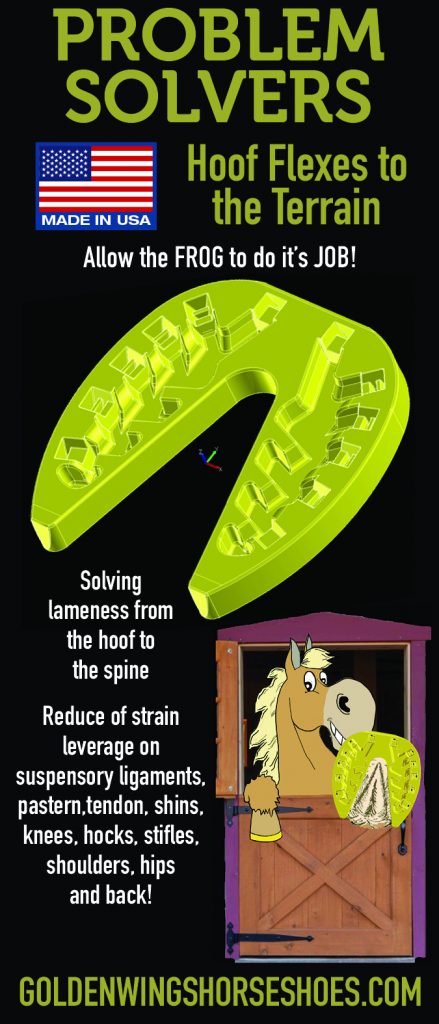 PROBLEM SOLVERS
Hoof Flexes to the Terrain
Allow the FROG to do it's JOB!
Solving lameness from the hoof to the spine.
Reduce of strain leverage on suspensory ligaments, pastern, tendon, shins, knees, hocks, stifles, shoulders, hips and back! goldenwingshorseshoes.com
HOUSING RENTAL
FOR 2019-2020 SEASON
7/6 POOL HOME W/THEATRE — Aero Club
5 BR/6 BATH POOL HOME — Paddock Park
FULL 1/1 TENNIS LODGE CONDO — PB Polo
BEAUTIFUL 5 BR/6 BATH LUXURY EXEC. HOME
FOR SEASONAL RENT – PADDOCK PARK
Holly Chaney    Douglas Elliman
561-719-0828
hollychaneygroup@gmail.com
INSURANCE
INSURE YOUR 'VALUABLES'
JENNIFER OLIVER, AGENT
Coverage in the US & Abroad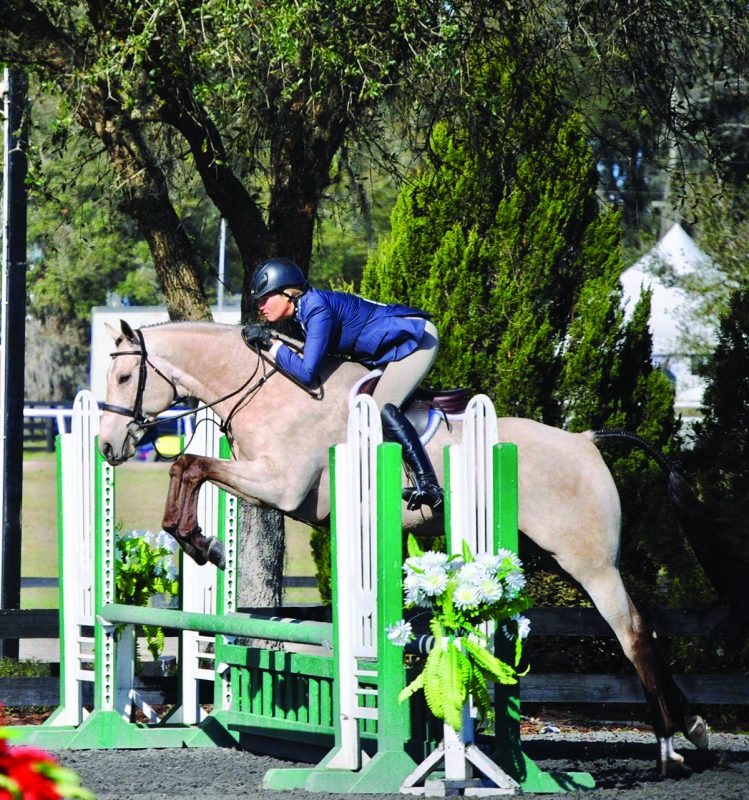 EQUINE MORTALITY & MAJOR MEDICAL
EQUINE FARM ~ EQUINE COMMERCIAL LIABILITY
540-825-8511 office / 540-222-0460 cell
jennifer@centralvains.com
Facebook.com/JenniferOliverEquineInsuranceSpecialist
JUMPS WEST
Featuring Aluminum Jumps – Jump Packages – Many options!
Stall Padding – Dressage – Trail Obstacles
FEI Jump Rails and Safety Cups
(866) 389-0018
Sales@jumpswest.com
www.jumpswest.com
JEWELRY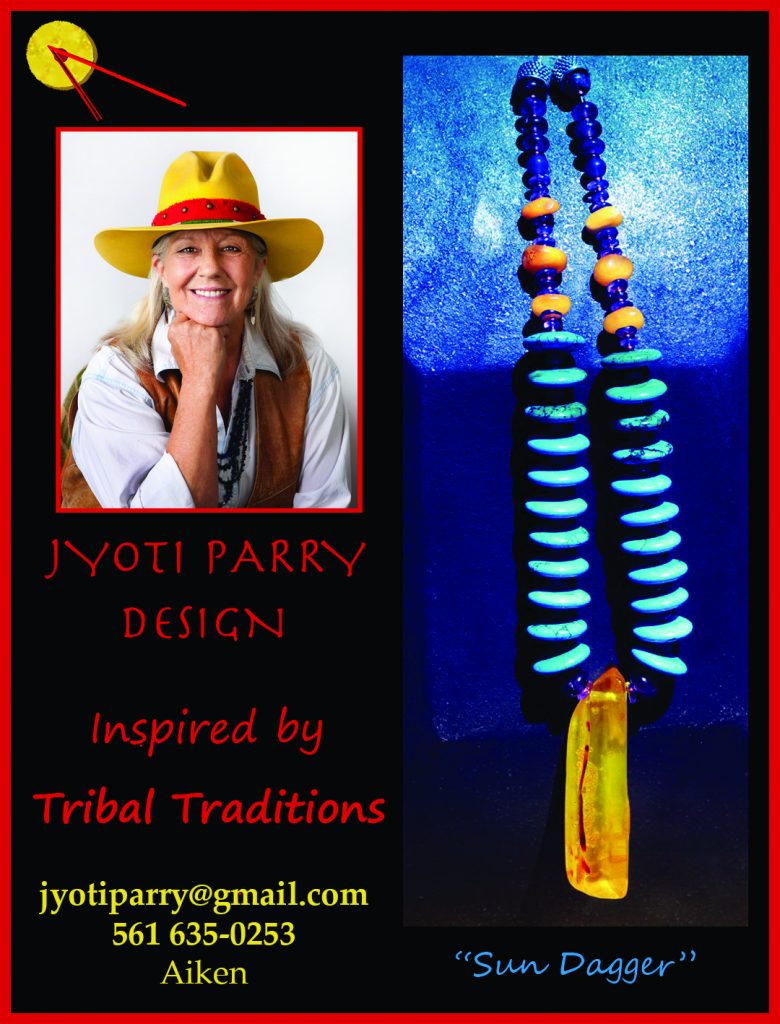 Jyoti Parry – Design
Tribal Meets Contemporary
Trunk Shows & Bespoke Creations
561-635-0253 , Aiken
jyottiparry@gmail.com
LAYUP / REHAB / RETIREMENT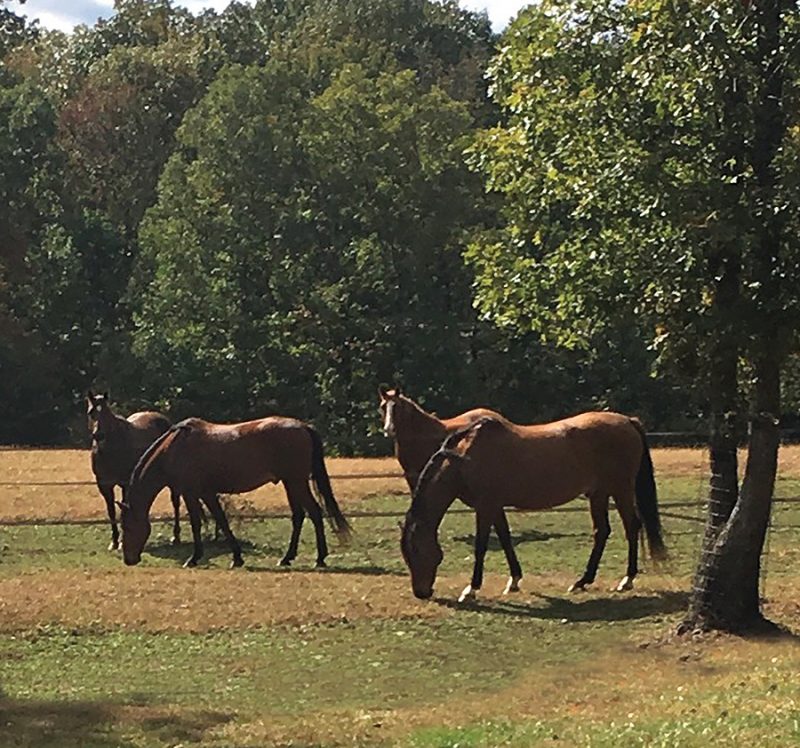 IMPERIAL ACRES – CHATTANOOGA TENNESSEE
Imperial Acres is a 536 acre farm nestled in the Cumberland Plateau. We offer full board, retirement, layup and sport horse rehab. We have matted 12 x 12 stalls, 100 x 200 lighted arena, tack room, wash stall, grooming area, lots of trials. Owners live on Premises. We are located 35 miles from beautiful Chattanooga, Tennessee,10 miles from Franklin State Forest, and 20 miles from the University of The South. We take pride in the wellbeing of our Horses. We have a Theraplate and offer Equine Myofascial Release. We have an excellent farrier and veterinarians who we have used for years.
For More information contact us at:
423-240-8371 or email imperialacres@gmail.com
PHOTOGRAPHY
SIMPLEE FOCUSED PHOTOGRAPHY
Equestrian Fine Art, Capturing the joy they bring!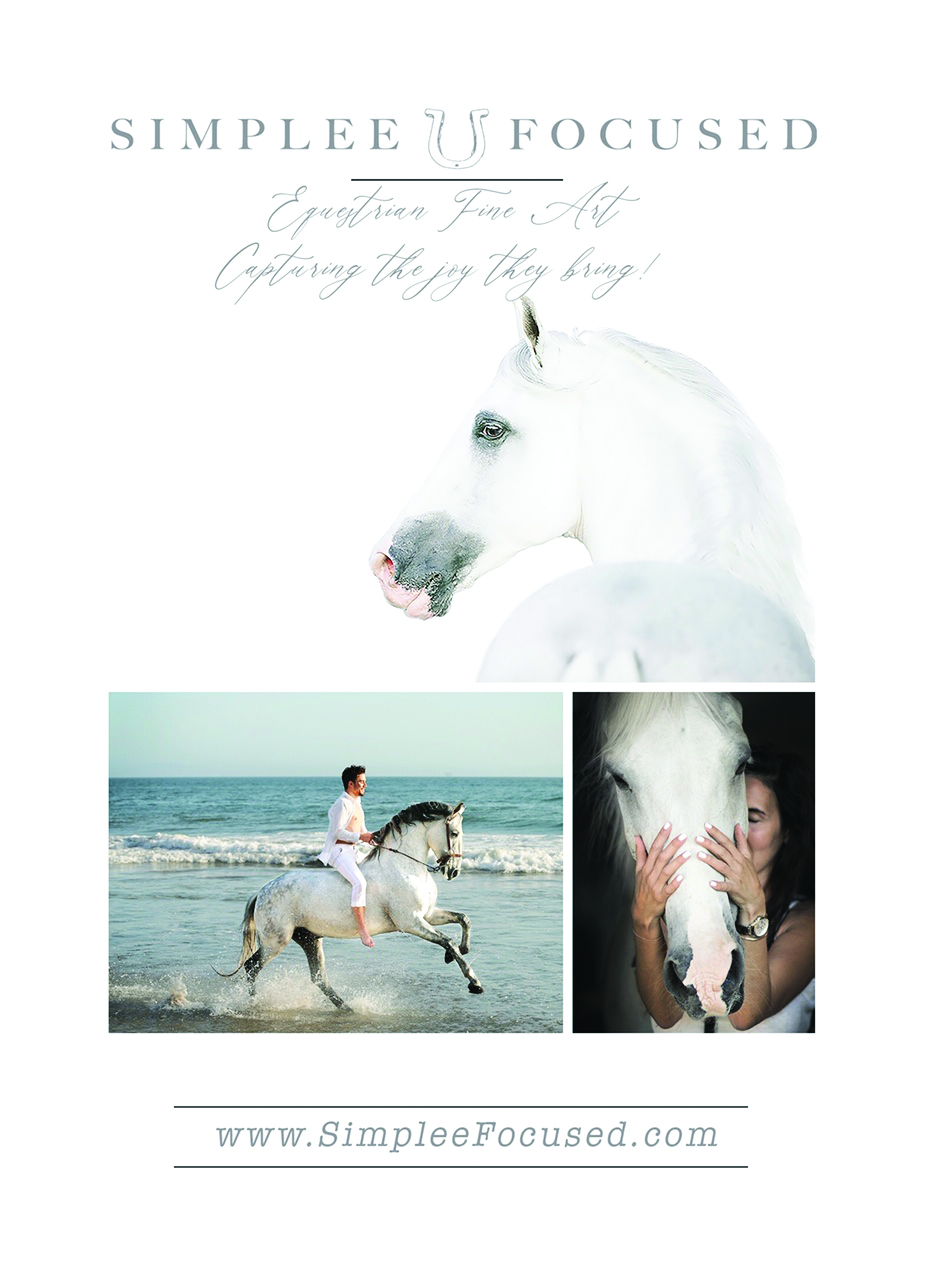 AWARD-WINNING PHOTOGRAPHER
ISABEL J. KUREK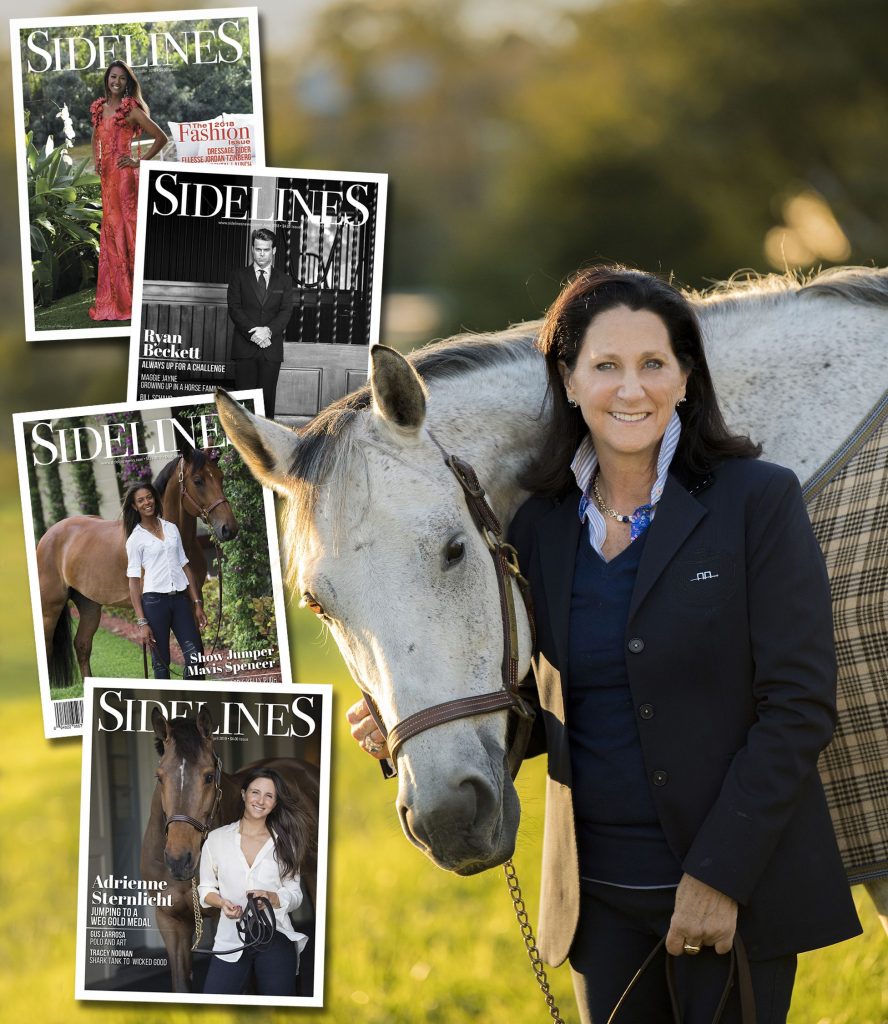 Available for Private Shoots
isabelkurek@icloud.com 301-943-3207
ADRIENNE MORELLA PHOTOGRAPHY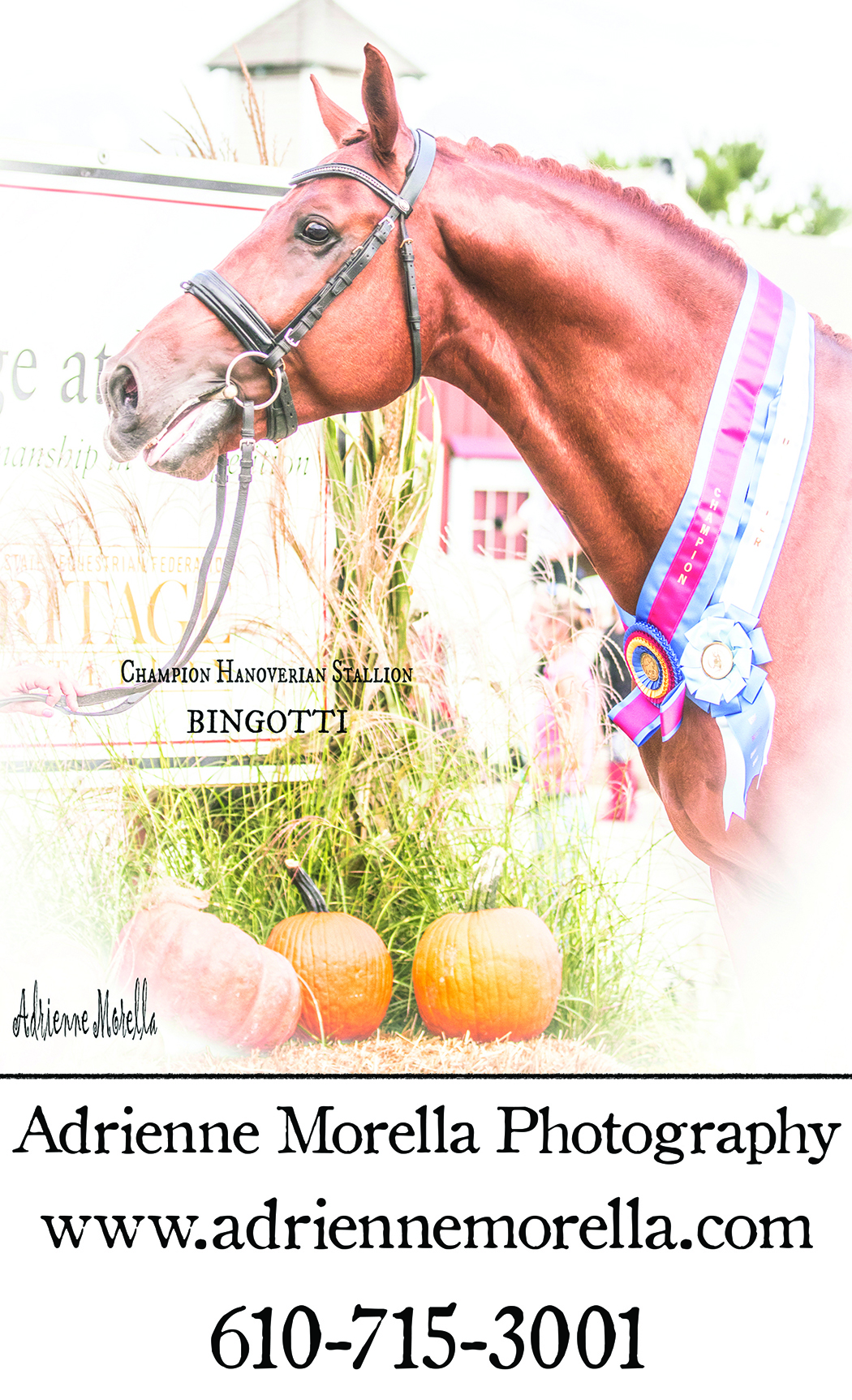 PONIES FOR SALE
FIND THE PERFECT PONY
Old Spring Manor
Fitting + Training + Sales
oldspringmanor@gmail.com
www.oldspringmanor.com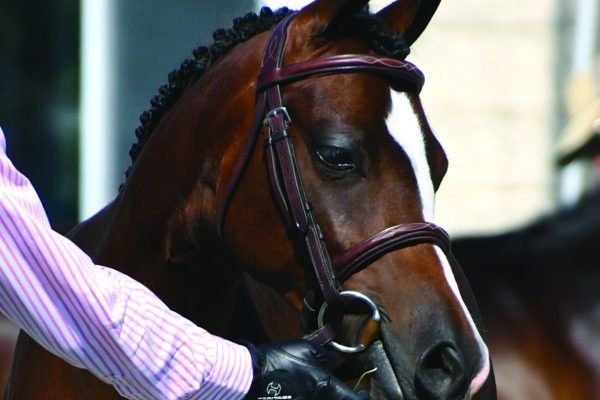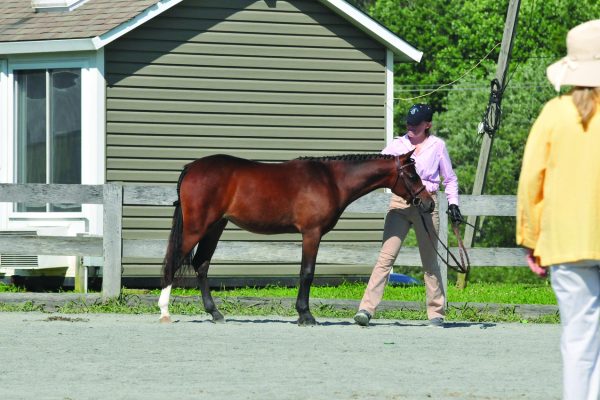 MARANATHA MEADOWS
SEVERAL YOUNG PONIES FOR SALE

SECTION B WELSH PONIES
• Beauty, Talent, Intelligent kid friendly ponies

STANDING AT STUD
Maranatha So Brilliant
• By (Telynau Bronze Statue x Telynau Dazzle)
• 2008 Chesnut 13.1
Located in Spring Grove, PA
561-797-9199
maranathawelshponies@gmail.com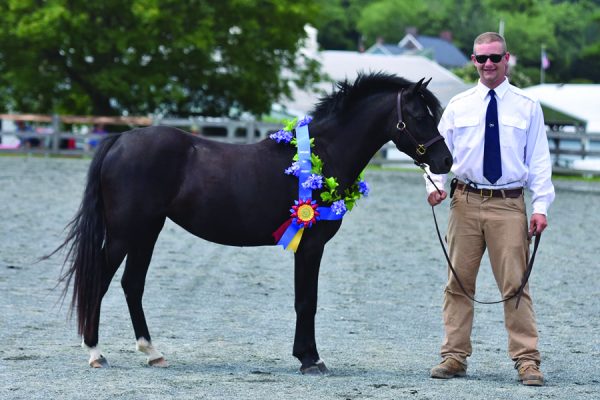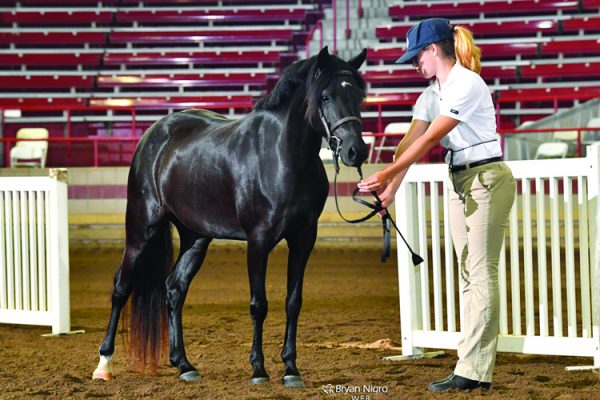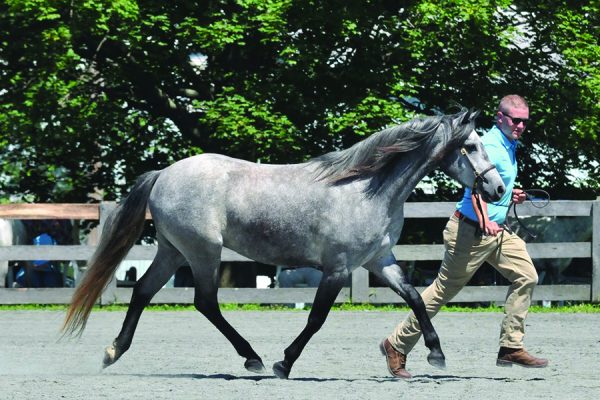 SALES AND SHOWING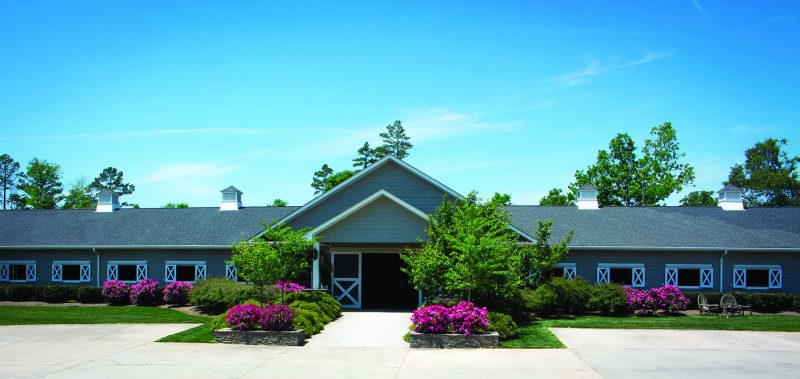 STONEHAVEN SALES AND SHOWING
Todd Wisegarver's Quality Program
Charlotte, North Carolina
310-924-0768 or 704-608-5713
STALL AND APARTMENT RENTALS
Stalls and Apartment for WEF
8 stalls , Apartment with arena
All show barn amenities.
Quiet gaited community
short drive to WEF
561-202-4025 meikos@aol.com
TRANSPORTATION
SHIP YOUR HORSE BY AIR WITH CONFIDENCE
ALEX NICHOLAS AGENCY
"OLDEST. FULLY LICENSED & INSURED
SHIPPING COMPANY IN THE USA."
I.A.T.A. member and in-house custom house brokerage.
Call our competitor first, then call us.  You will not regret it.
Daily International Flights
516-678-9100
info@ANAHT.com www.ANAHT.com
TO PLACE A CLASSIFIED AD
The cost is $40 for the first 15 words and $1 for each additional word per issue.
$20.00 for each photo. No real estate photos.
If you missed our deadline, you can still get online anytime.
All print ads also run online on the Sidelines website.
To place an ad call 561-797-9199 or
email classifieds@sideliesmagazine.com
Double D Trailers Info