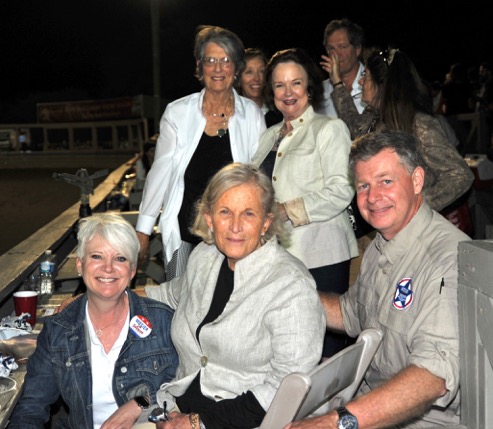 Great Meadow Founder's Box: Peggy Arundel (center) hosted Twilight Polo parties for friends throughout the season. Shown here at the September 20 finale with Cindy Mosier and Bob Mosier (running for Fauquier County Sheriff), Nancy Bedford (Museum of Hounds & Hunting NA board president) and Joan Ramsay.
Photo By Lauren R. Giannini
For all the gossip and photos subscribe!
Double D Trailers Info