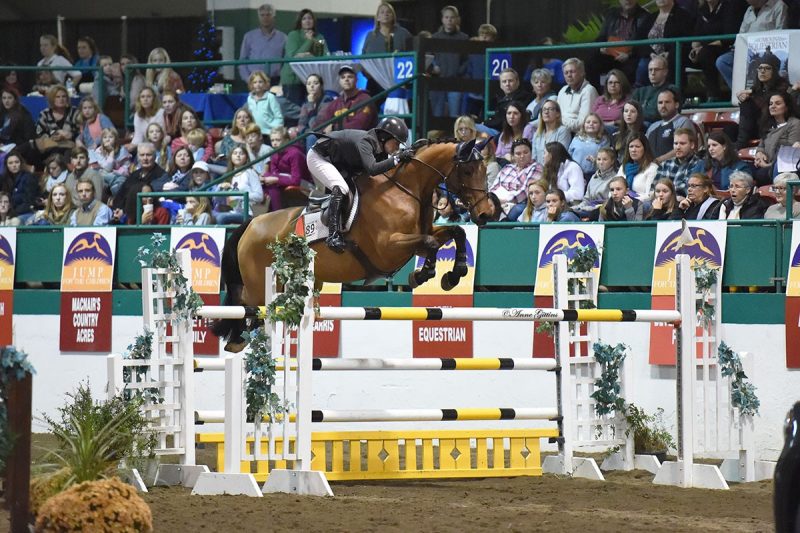 Triangle Farms, Inc. will host the 35th annual 'Jump for the Children' Horse Shows, benefiting Duke Children's, November 7-11 and November 14-18, 2018.  Begun in November 1984 as a two-day fundraising event, 'Jump for the Children' has grown to back-to-back weeks of premier-rated hunter and jumper competition.  It is the longest, continuously-held annual fund raiser for Duke Children's and has raised over $2.1 million to date.
Duke Children's is one of only five Level 1 pediatric surgical centers in the United States, with neonatal intensive care that outperforms comparable international centers in survival rates.  On a local level, Duke Children's Bull City Fit program, run in collaboration with Durham Parks and Recreation, teaches healthy lifestyle habits to children and families at risk for obesity-related health problems.  Bull City Fit has received grant funding to expand and replicate it's program in communities across North Carolina
Horses are not the only four-legged connection to Duke Children's.  Duke Children's is conducting research on the use of therapy dogs to reduce the cost of, and need for, sedation in pediatric patients undergoing cardiac scans and tests.  A portion of the show proceeds are dedicated to funding this research.
A silent auction will be held during 'Jump for the Children' I, and a raffle will be held during 'Jump for the Children' II.  All proceeds from both go directly to Duke Children's.
Where: Gov. James B. Hunt, Jr. Horse Complex, 4601 Trinity Road in Raleigh, NC 27607
When: starting at 8:00 a.m. each day.
Show highlights include:
$10,000 Welcome Jumper Stake, Thurs. Nov. 8 & 15, 6:00 p.m.
KID FUN & Stick Horse:  Fri. Nov. 9, 5:00 – 6:30 pm., Fri. Nov, 16, TBA
$10,000 USHJA (United States Hunter Jumper Association) International Hunter Derby Fri. Nov. 9 & Weds. Nov. 14, 6:30 p.m.
$50,000 Duke Children's Grand Prix, Sat. Nov. 10 & 17, 7:00 p.m.  Watch the best riders on the East Coast compete for $50,000 in prize money in international caliber showing jumping.  Admission $10 per person, children under 10 free.  Box office opens at 4:30 p.m.
$10,000 USHJA National Hunter Derby, Fri. Nov. 16, 6:30 pm
Admission to the show is free except for Sat. night.  Proceeds from the horse show benefit Duke Children's in Durham, NC.  Visit www.jumpforthechildren.org for more information on tickets, daily schedules and more.