The Texas Shoot-Out Horse Show at the Texas Rose Horse Park had a big crowd and big weather. On Thursday the Texas Pre Green Super Stake and USHJA Pre Green Incentive Stake got under way with Forest Hill Farm's XOXO (pictured below), ridden by Peter Pletcher, taking the blue ribbon in both. Peter also took second with Sue Lightner's Sandriano and third went to Redding Ridge owned by Teriann Miller and ridden by Will Roberts.
The $7,500 Open Welcome Stake was also held on Thursday and Brian Moggre (pictured below) on  MTM Flutterby owned by Major Wagner, LLC, took the top place. Lochinvar and Matt Cyphert took the red ribbon and Whitney Owens on DS Holdings' S&L Shoe Guru was third.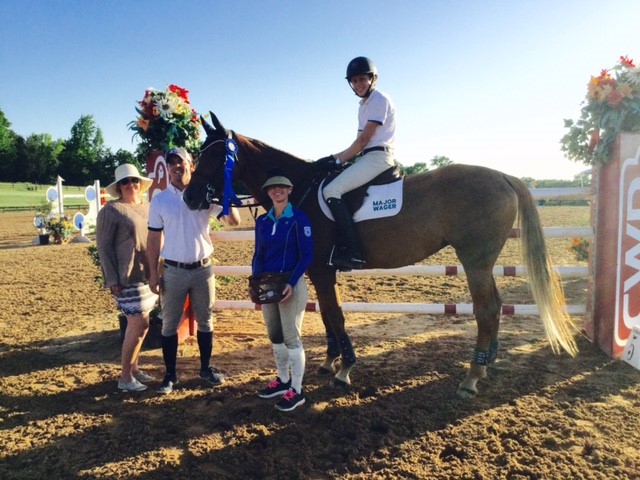 Friday brought some challenging weather to the show with heavy rain, wind, hail and a tornado that touched down in Lindale. We were lucky at the show and did not have much damage.  The $10,000 USHJA International Hunter Derby had to be canceled, but the prize money will be added to next week's Derby to make it a $20,000 pot. The ring crews were busy thorough the storm keeping  the footing safe: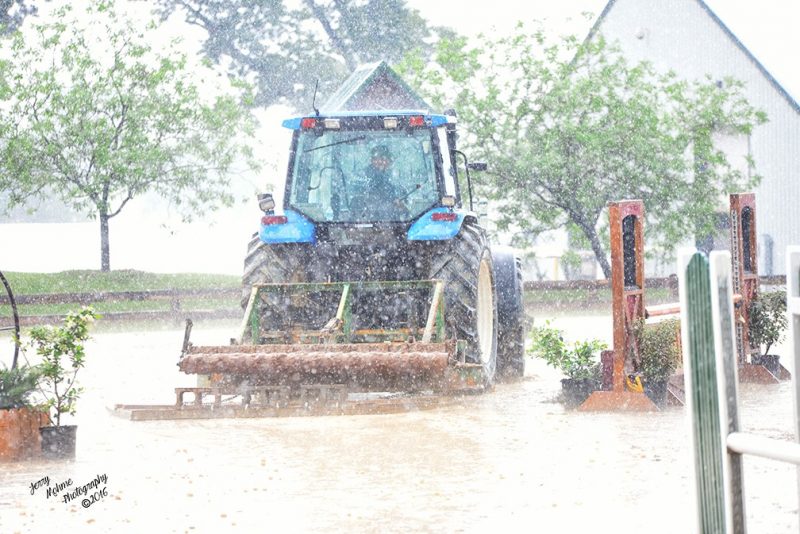 Saturday's weather turned out great. The $30,000 Texas Shoot-Out Grand Prix was held with a wonderful charity event for the Texas Wounded Warrior Foundation and exhibitors enjoyed a great dinner sponsored by Brawley Farms. Thirty riders started over Ken Krome's 16 effort course in the Grand Prix and five came back for the jump off. AJE Cluny owned by AJE Equitation (pictured below) and ridden by Christian Heineking took home the blue, Matt Cyphert on Lochinvar was second and DS Holdings' MTM Twenties Girl with Frank Owens was third.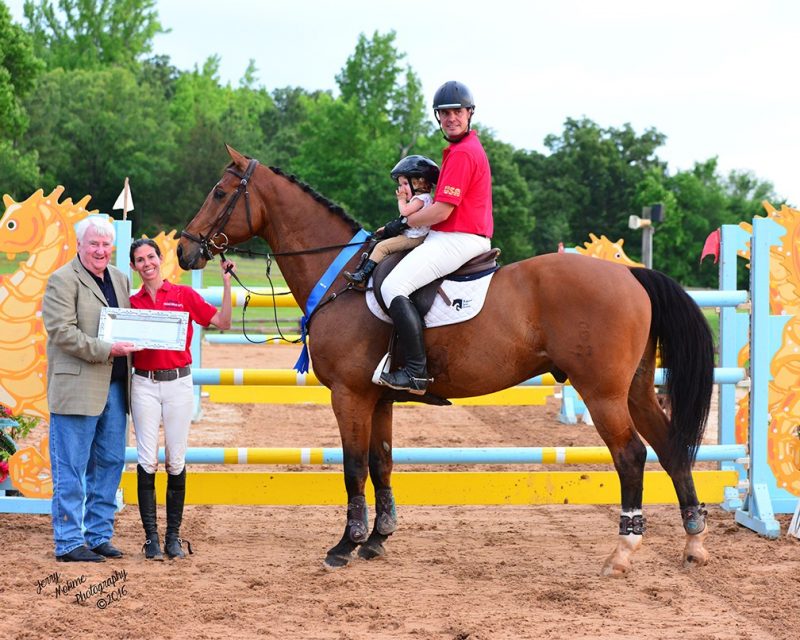 On Sunday the $25,000 THJA Child/Adult Jumper Challenge Series got under way with the Lo and High Classics. In the Lo Child/Adult Classic, Nanny Fine, owned and ridden Kathryn Hartshorn, was the winner. She is pictured first below. The High Child/Adult winner was Destiny Van De Noordheuvel, owned by Jodie Camberg and ridden by Mary Frances Burnette. Mary is shown in the second photo below.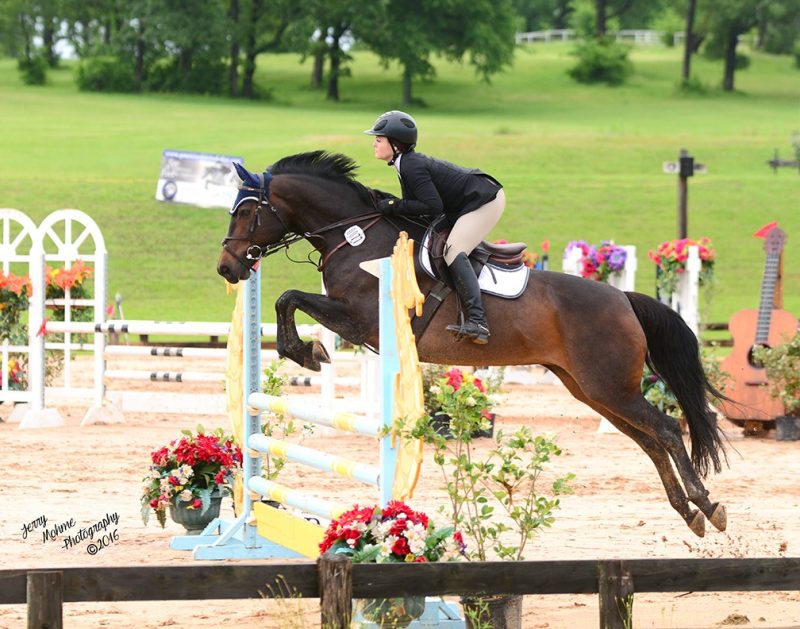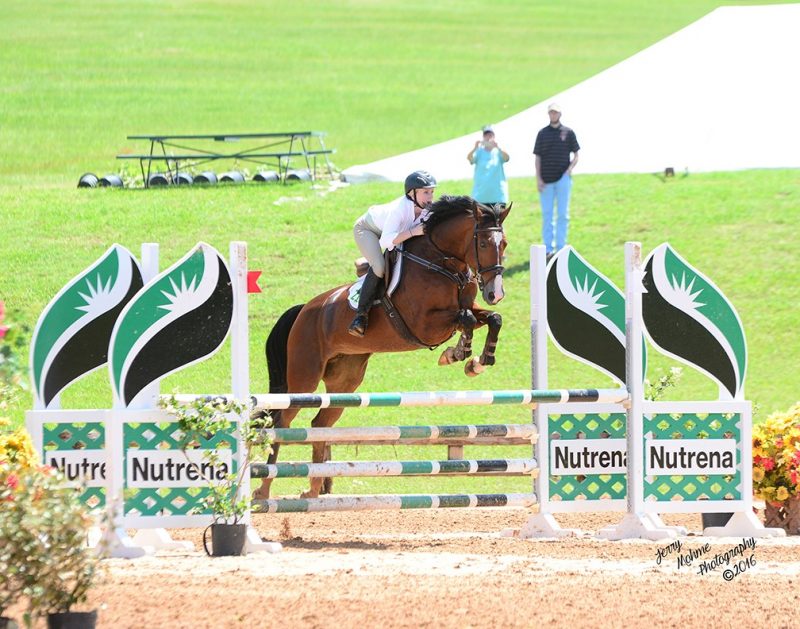 The Judy Carrigan Perpetual is awarded to the best hunter at the show as chosen by the judges. This year's winner went to Bowie ridden by Courtney Calcagnini and owned by Fleur de Lis Farms. Congratulations to all our Champions and Reserve Champions, as listed in the attachment. A special thanks goes to Jerry Mohme for the great photos shown above. To check out your photos from the show, go to www.jerrymohmephotography.com.
We look forward to seeing everyone this week for the Lone Star Round Up.
We would like to thank all of our sponsors listed below,
as well as Valley View Stables, Augusta Pines, Grand Prix Stables, Rendezview Farm, South Haven Farm,
Pre Green Super Stakes, Take 2 Thoroughbreds, Amino, Exceptional Equestrian, Bay Yard Farms,
AJ Design, Brawley Farms, Equestrian Connect, Hillcrest Farm, McLaren Equestrian, Sidelines,
The Clothes Horse, Luxe, Chamblee  Ryan, Kastel Denmark, Bruno Delgrange, THIS,
THJA, CWD,  SIDELINES and: