Wellington, FL – January 15, 2014 – Adrienne Lyle and Wizard are back in the arena and ready for action. On Saturday at the Adequan Global Dressage Festival 1 National Show, the pair took first in their FEI Grand Prix test with a 69.900 percent.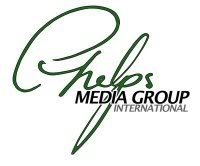 "I was really happy with Wizard," Lyle said. "He stayed quite good in the head and very relaxed. We haven't been in the ring for a year now since the [World Dressage] Masters [CDI5* Palm Beach] last year, which was a lot of atmosphere for him to handle and he got a little wild. We just wanted to get him back in a big ring at a big venue and have a good, calm, happy test. Now we can start revving it up as the season goes."
Lyle played it smart and safe, bringing Wizard back slowly and carefully from an injury incurred during his last competition.
"After the Masters, he sustained a coffin bruise," she explained. "We figured, you know what, we'll just wait and make sure he's 110 percent healthy. We don't want to start him and then find out we need to give him more time off."
The wait has proved productive, as the two put in a solid test.
"It's better to start where we're at with a consistent, relaxed test and be able to add a little bit than to start with too much and go the wrong way," she commented.
If things continue to go as well for the pair as they did this weekend, they are looking toward Gladstone and the Alltech FEI World Equestrian Games selection trials.
Wizard is not the only horse Lyle has with her this season in Wellington. One horse she hopes to compete at the small tour level is Dax, an 11-year-old Hanoverian owned by Parry Thomas. Lyle explained that due to quarter crack issues over the last few years, Dax is slightly behind the ball in terms of experience for a horse his age. Nevertheless, Lyle is confident about opening new doors with him.
"I'd like to get him out here and see what he thinks of all this," she said.
In addition to Wizard and Dax, Lyle and trainer Debbie McDonald have an ensemble of babies with them.
"We kind of went out and collected horses – it's fun," Lyle said. "We can't borrow horses, we have to make them. I'm not buying a Grand Prix horse, that's for sure!"
While there are no definitive show plans for any of them yet, Lyle is enthusiastic about these young prospects.
"They're really cool, so I kind of want to hang onto them and bring them out when they're ready," she explained. "They all have really good talent for the collected work. They're going to come and school at a show for sure and maybe go in a lower level test, but they're going to just get the experience."
Lyle's young horses include Leandro, Schufro Gold, Harmony's Duvall, and Dillinger, who is a son of Brentina by Leatherdale Farms' Hanoverian stallion Damsey.
"Dillinger is going to be turning 4 this April and he's just barely started – we broke him and then he lived out in a field this summer and we played with him," Lyle said. "I think he's going to be very special. He's very, very sensitive like Brentina was to the leg and to anything. He's light and naturally balanced. He's got this fire in him, but he's so sensible. I can hack him out on a long rein, I can ride him everywhere, so it's a really cool combination. He's an exciting one."
With her Olympic partner returning to action and a number of younger, less experienced horses moving up the ranks, Lyle is sure to have a busy season in Florida.
To keep track of her training and competition, visit her website: http://www.adriennelyle.com/
Like her on Facebook: https://www.facebook.com/adriennelyleUSA
Check out her YouTube account: http://www.youtube.com/user/adriennelyle