Parker, CO – December 9, 2013 – The popular series Summer in the Rockies at the Colorado Horse Park is considered one of the most competitive, fun and hospitable competitions in the country. Competitors and members of the United States Hunter Jumper Association (USHJA) made it official by voting for the first week of the series as their favorite USEF Premier "AA"-rated show in Zone 8.
The Member's Choice Awards Program was developed by the Competition Standards Committee to reward technically excellent and exhibitor friendly competitions and encourage communication between exhibitors and competition management. Exhibitors are asked to rate a competition's facility, personnel, hospitality and overall quality using a scale of poor to excellent.
A USHJA Member's Choice award is presented to the Premier "AA," National "A," Regional I "B," Regional II "C" and Local-rated competition with the highest survey average in each zone. Competitions must receive a minimum of three completed surveys to be considered for the award.
Colorado Horse Park's President Helen Krieble and the dedicated staff are determined to make events at the Colorado Horse Park competitive, fun and unique. Last year, with help from the Kathy and Brad Coors Family Foundation, the park invested in new GGT footing for many of the park's competition and schooling arenas.
The Summer in the Rockies series hosts weekly competitor parties with great food and music in a beautiful new pavilion. Krieble and show manager Pat Boyle added delightful family activities to the show experience, such as archery lessons with coaching from an Olympic archer, a go-cart track, and access to golf at a nearby private country club. In the spacious new air-conditioned show office, competitors are offered freshly popped popcorn.
A new, large, centrally located permanent restroom with showers was opened for use during the summer series. This is a convenience not available at many of the country's top facilities.
The 2013 Summer in the Rockies competitors had much praise for the facility and the efforts to create a superlative show experience. Here's what a few had to say:
"We've come to Colorado Horse Park since I was a little kid. We love Colorado. The new footing is awesome – all of the horses have jumped great." Brooke Cudmore, Heartland Farm, Omaha, NE
"Pat Boyle, in my opinion, has done a fantastic job teaming up with Helen to create a venue that's in a whole other league." Keith Vanderveen, Bull Run Jumpers, St. Charles, IL
"This is my fourth year at the Colorado Horse Park. We love coming here. Our whole barn went white water rafting, and we had a blast. We're going to keep coming back here, for sure." Haylie Jayne, Our Day Farm, Elgin, IL
"It is nice to see what Helen and Pat and Showplace Productions are doing. We had a great circuit and it was a lot of fun." Alex Granato, Wind Crest Farm, Elizabeth, CO
"At the Colorado Horse Park, the jumps are great and the footing is great. I am happy to be a part of it. They are making this a legitimate mid-summer competition venue. It wouldn't surprise me if this becomes one of the major venues. Kentucky is one and this should be one." Danny Foster, International course designer and former chef d'équipe for the Canadian Show Jumping Team,Milton, ON
"I have actually been coming here for 20 plus years. We are thrilled about the footing. It has enabled us to come for more weeks than we've ever come before. We come from Texas and get out of the heat-we love being here and hope to be here all summer over the next few years." Matt Cyphert, Woodhill Farm, Northlake, TX
"We're going to start coming here a lot. We like to come here because I like to meet new people and to compete for good prize money. I love it here." Daniela Stransky, Mission Farm, Wellington, FL
"The Horse Park has created such a wonderful venue for us to come and show, with the footing and the staff. It is a great place to come for the summer and we really enjoy having it in our own backyard. We are very lucky." Cindy Cruciotti, Serenity Farm, Elizabeth, CO
"I think the Colorado Horse Park is a special place to horse show. I grew up in Colorado and there wasn't a place like this in the 70's. It is really a pleasure to be here. The footing is great, and the maintenance of everything is fantastic." Diane Carney, Telluride Farm, Hampshire, IL
The Colorado Horse Park will be recognized for its commitment to exhibitors at the Stirrup Cup and Affiliates Award Dinner at the 2013 USHJA Annual Meeting in Atlanta, GA.
---
About the Colorado Horse Park
Celebrating its 20th Anniversary, the Colorado Horse Park was founded by visionary Helen Krieble who acknowledged the need for a high-volume horse show and horse boarding facility to serve Colorado.  The Colorado Horse Park welcomes more than 75,000 visitors per year and hosts over 40 competitions annually.  CHP features a derby arena designed by Olympic-designer Linda Allen and a cross-country course designed by Olympic Gold Medalist David O'Connor and eventing super-star James Atkinson. There are 300 permanent stalls with capacity for more than 1,000 stalls.
The picturesque property, located only minutes from the town of Parker, hosts international equestrian events in multiple disciplines. Visitors enjoy the beautiful Colorado Rocky Mountain surroundings and access to miles of trails and open space. The Colorado Horse Park iscommitted to supporting equestrian education and amateur athletics, preserving open space, fundraising for local charities and supporting the community.
Visit CHP at: http://coloradohorsepark.com/
---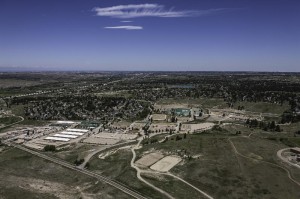 Sponsors:
Animo
Bessemer Trust
Cherry Creek Insurance Group
Comfort Suites Castle Rock
www.comfortsuites.com/hotel-castle_rock-colorado-CO154
Days Inn Castle Rock
www.daysinn.com/hotels/colorado/castle-rock/days-inn-suites-castle-rock/hotel-overview 
Equine Sport Solutions
KBC Foundation
Guaranty Bank
Hampton Inn Parker
www.hamptoninn3.hilton.com/en/hotels/colorado/hampton-inn-and-suites-parker-DENPAHX/index.html
Hertz
Hilton Garden Inn
Holiday Inn
www.holidayinn.com/hotels/us/en/parker/denpr/hoteldetail 
Horse Connection
Littleton Equine Medical Center
Murdoch's Home and Ranch Supply
Nutrena
Parker Adventist Hospital
Platinum Performance
www.platinumperformance.com/select
Sidelines
Super 8
www.super8.com/hotels/colorado/parker/super-8-parker-se-denver-area/hotel-overview 
Suzy Sweitzer/Remax Alliance
Trappers
Weathertech
Griffis Residential
Wells Fargo Advisors