Halifax, MA – May 17, 2013 – All eyes were on the hunter competitors as they took center stage on the Derby Field at the Fieldstone Spring Festival. The derby has always been an exhibitor and crowd favorite at the Fieldstone Show Park in Halifax, MA, and today's derbies were no exception. Riding to a nearly perfect score to take top honors this evening in the $10,000 Fieldstone 3'3″ Hunter Derby was David Oliynyk and Generous. Earlier in the afternoon, it was Sarah Tyndall and Cowboy Up who ultimately took the blue in the $2,500 Fieldstone 2'9″ Hunter Derby.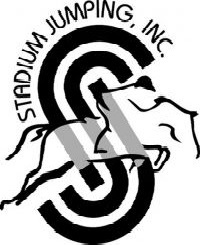 Keith Bollotte designed today's intricate derby courses, which included four high options, many inside turn options, a jump on a bank, and a trot jump down a hill. The first round of both derbies began with a single vertical towards the in-gate, followed by a turn up the diagonal to an oxer. From there, riders cantered behind the judge's gazebo to a vertical with barrel rolltops, bending to a birch oxer. Riders then took a sharp right turn to a birch oxer and continued up the bank, where they met a single vertical. After cantering down the bank, they made another tight right to a two-stride combination, followed by a rollback to a single vertical, and finished with a long approach to an oxer in the corner of the ring. The top 12 in each derby returned to compete over a handy course.
Jillian Schelzi, a talented junior rider, and her mount Van Gogh, set the bar high as the first pair to be seen. They took all of the high options and posted a solid score of 86. For over half the class, it appeared that Schelzi and Van Gogh's high score could not be beat – that was until David Oliynyk and Generous, a Lori Gaudett entry of Lexington, MA, entered the ring. Coming off of two successful days in the Performance Working Hunters, concluding with the division's championship title, Oliynyk felt confident in Generous' ability to perform at his best in this derby class. Oliynyk's hunch was confirmed as the duo walked out of the ring with a first round score of 94. Their impressive score was no surprise to anyone-Oliynyk brought Generous through the ranks from the very beginning.
"We've had him since he was 4 years old, and he's 10 now. I did him in the Pre-Greens, First Years, Second Years, and now the Performance Working Hunters," explained Oliynyk of his longtime partnership with this particular mount. "It's been a long time and he is really starting to get good at these derbies, and the USHJA ones as well. He was seventh in the big one at Palm Beach during the last week, and to me that was fantastic, it was just as good as winning. He is also able to come back for these 3'3″ derbies and stay pretty calm about it and do his job."
As the last to compete in the first round of the derby, Sarah Tyndall knew she would have to lay everything on the line in order to challenge Oliynyk's score. Aboard Huckleberry Finn, Susan Huyett's entry of Concord MA, she tackled all of the high options and stood out with Huckleberry Finn's brilliance on course. While their trip was definitely one of the day's best, their score of 92 fell just short of Oliynyk and Generous' 94.
"My first trip on him was really good; he jumped the moon," exclaimed Tyndall. "He always jumps great and he loves that field. We've done a bunch of derbies out there, and it is just about me staying calm and not getting in his way. He has such a great canter and when he is out in that field he really covers ground and has a loop in the reins; he is just that quintessential hunter that judges love."
The second round began with the same first seven fences, however the turn from one to two became a roll back, and horses were to take a long run to jump five on the bank. After completing the two-stride, riders cantered up a steep hill and quickly brought their horses to a trot before the trot fence down the hill, took a fairly tight turn to a vertical on the diagonal, and finished with a rollback on a second vertical on the opposite diagonal. A few elements of the course proved challenging for many, including the jump on the bank and the trot jump down the hill in the handy.
Posting the first score in the 90's for the handy round was Tyndall and Jack Black, an entry owned by Kimberly Kolloff out of Stow, MA. Their second round score of 93 gave them a total of 168, good for fourth place. Jane Dow-Burt followed shortly after, receiving a 95 on the Westbrook Hunt Club's Card Party. Their total score of 173 earned them the third place honors.
"It's amazing because I really only started riding again two years ago," said Dow-Burt. "I've had this horse since he was two and a half, and he is now twelve. It's been fun, and this was my first ever 95! I had a car accident in 1986 and then finally I found a massage therapist who made it so I could ride again. I turned 65 this year."
When asked about her beautiful mount, Dow-Burt described, "He had an exemplary trot jump. I just need to stay out of his way. He needs me to point him at the jump and not get in a hurry. He says 'Just tell me and I will do it.'"
Knowing she was just on Oliynyk and Generous' heels, Tyndall turned in an outstanding and well-thought-out second round performance on her trusty mount Huckleberry Finn. As she cantered her closing circle, the announcer read her score as a 96 with a total of 188, and the crowd went wild.
"For the second round, I didn't feel that I needed to make the really inside turn from one to two because I thought there was not enough to be gained there, explained Tyndall. "The goal was to go around and show off his style and then pick it up and gallop in some other places, and it worked out. He is always a treat."
As the last to be seen in the final round of the derby, Oliynyk knew he would have to lay down a near perfect trip in order to best Tyndall and Huckleberry Finn. However, as he guided Generous through the challenging handy round, it became clear that they were the class winners. An almost perfect score of 98 brought his total up to an equally impressive score of 192 for the well-deserved win in the 3'3″ Hunter Derby. The duo has been wildly successful throughout this entire show, winning nearly every class they entered.
"Generous was great; he was just lovely to ride out there," Oliynyk commented of his derby round. "Especially at this time of the night, you never know how they will be out there going into the second round, how they are going to react. I thought he kept his calm in the second round, which makes it easier to have a pleasant ride."
Oliynyk continued, "Generous went extremely well today, and when he is going well it certainly makes it easier to ride him around and find the jumps and make the turns that you need to make. It was really a lot of his doing. He was very good out on the grass at the August show here last year, and he was very good this time as well. I am pleased with him and it is always nice to come back and do something positive after the Florida circuit. I want to thank Lori, his owner, for allowing me to compete in this class with him."
Taking the fifth place award was Kristen Bumpus and Nellee Fine's Lumiro. Rounding out the top six was Van Gogh with rider and owner Jillian Schelzi.
Earlier in the day, horses and riders were given the opportunity to compete on the prestigious derby field at a more welcoming height. The Fieldstone 2'9″ Hunter Derby was an enormous hit, drawing in 31 competitors.
Keith Bollotte's course asked many questions of both horse and rider, and the two rounds of competition proved challenging for many. Riding first in the handy round of the derby was Renee Portnoy of Dorchester, MA, aboard Coobrila. The pair made an amazing leap from twelfth to second overall with their second round score of 82, for a total of 156.5. Next to show was Cherish, with owner Sara Kelly, from Braintree, MA, in the irons. The two rode a beautiful course, earning an 81 and bringing their total to 156, good for second place honors.
Sitting in tenth place after the first round, Cowboy Up's owner Kimberly Kolloff did not expect a top placing out of her horse, especially since he had never entered a derby before today. However, to everyone's surprise, Cowboy Up and trainer Sarah Tyndall gave a bold performance in the second round, earning them a 93, for a grand total of 168.5 to take home the win.
"Cowboy Up was great, he is always very brave, but in the warm-up he spooked at the first jump, which surprised me," commented Tyndall. "In the first round, I was really happy that he was brave and honest. I thought our first round score was very fair."
After finishing their first round, Tyndall came up with a plan to make improvements in the handy. "Our plan for the second round was to be handy, but be neat and not get too crazy," described Tyndall. "I thought he was great in the second round. We made some very neat turns and got galloping; he was very handy. I thought he had a lot of fun out there. I think the field is such a fun ring to ride in. It doesn't matter how many times you have been in there; it never gets old. It was a fun day out there."
After hearing that her horse had received the highest score of the derby class, Kolloff was ecstatic.
"I've had him for three years and he has mostly just been my Low Adult 2'6″ Hunter horse," smiled Kolloff. "He has never done a derby, and he has never gone around a large course with bigger jumps. I told my trainer Sarah to just take him in and have fun. Usually he will rub a jump or get lazy, so we were shocked. He is a good guy, and I was so happy with how well he did. Sarah is just the most talented trainer. I was so proud of him and Sarah; it was amazing."
Kolloff is a regular at the Fieldstone Show Park competitions, noting, "The facility here looks magnificent and the field looks amazing. Just to be here is an honor and treat."
The Fieldstone Spring Festival will continue tomorrow, where the equitation riders will have a chance to showcase their talents. Riders are also gearing up for the Hunter Classics to be held on Sunday for the conclusion of the Fieldstone Spring Festival. For more information on Stadium Jumping and the approaching Fieldstone Spring Festival, please visit www.showfieldstone.com. You can also follow the Fieldstone Horse Shows on Facebook at https://www.facebook.com/fieldstone.equestrian